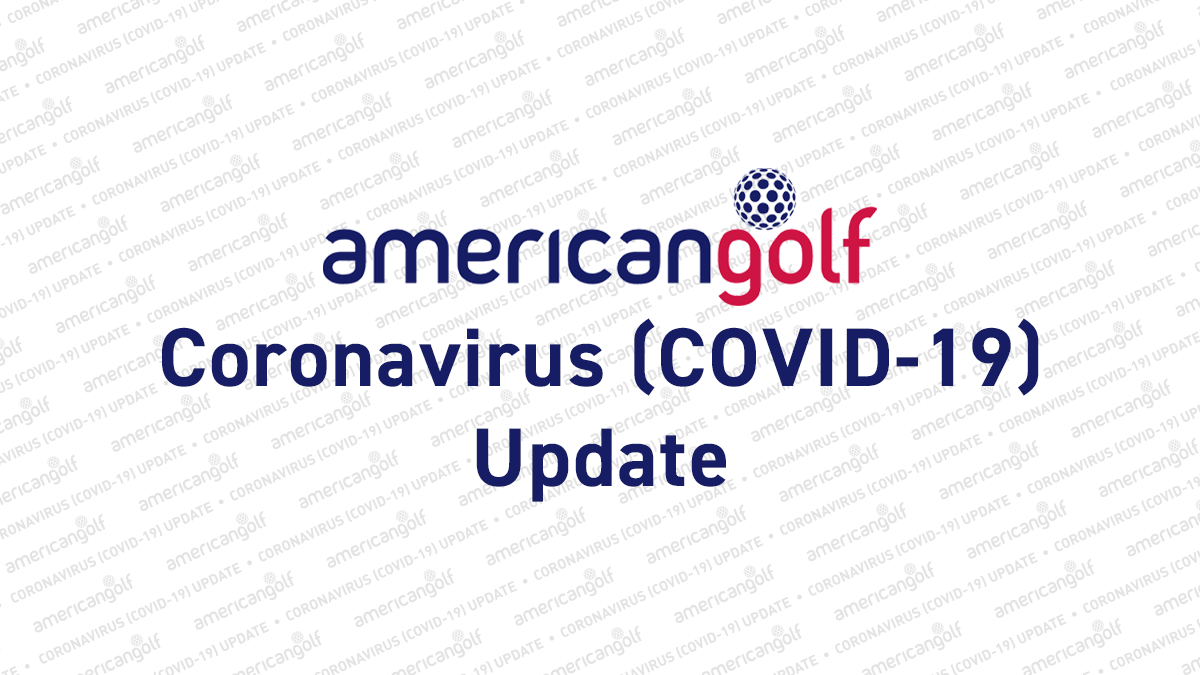 02.07.2020
American Golf is BACK!
With the majority of our stores now trading and golf being the "SPORT OF CHOICE" we are currently experiencing an unprecedented demand for our goods and services.
Due to the entire supply chain being closed down over the last 3 months, we are still experiencing some impact from the Coronavirus Pandemic.
We are working very hard with our manufacturers and suppliers to get you the products you desire, and our goal is to get you back out on the course, or range as soon as possible.
We thank you for your patience should you personally experience any delays to our service during this time.
Our colleagues are working very hard under extremely challenging circumstances and we appreciate your support.
Stay Safe
American Golf
---
Shipping & Delivery Update
Please accept our apologies as some of our delivery partners are experiencing delays due to the current situation regarding COVID-19. Please track your parcel through the normal channels.
Minimising contact between couriers and customers to safeguard our customers during the COVID-19 pandemic
·  We are encouraging all customers to use the alternative delivery options available to them; myPlaces, Diversions and Safe Place for example, which means that they do not have to receive their parcel direct from the courier or sign for it.
·  For those customers who do not divert, some couriers have put in place a temporary process for our signature deliveries which couriers will follow to ensure contact is minimised.
·  Where a safe place is possible, couriers will deliver to that safe place, take a photo to confirm safe delivery and then provide the customer with a calling card stating that safe place
·  Where a safe place is not possible, couriers will still knock on the door but rather than asking for the customer to sign, couriers will ask the customer for their name, input this into their hand-held device and then write "Covid-19" in the signature box. Capturing the name ensures that the security of delivery is maintained whilst avoiding the need for the customer to physically sign.