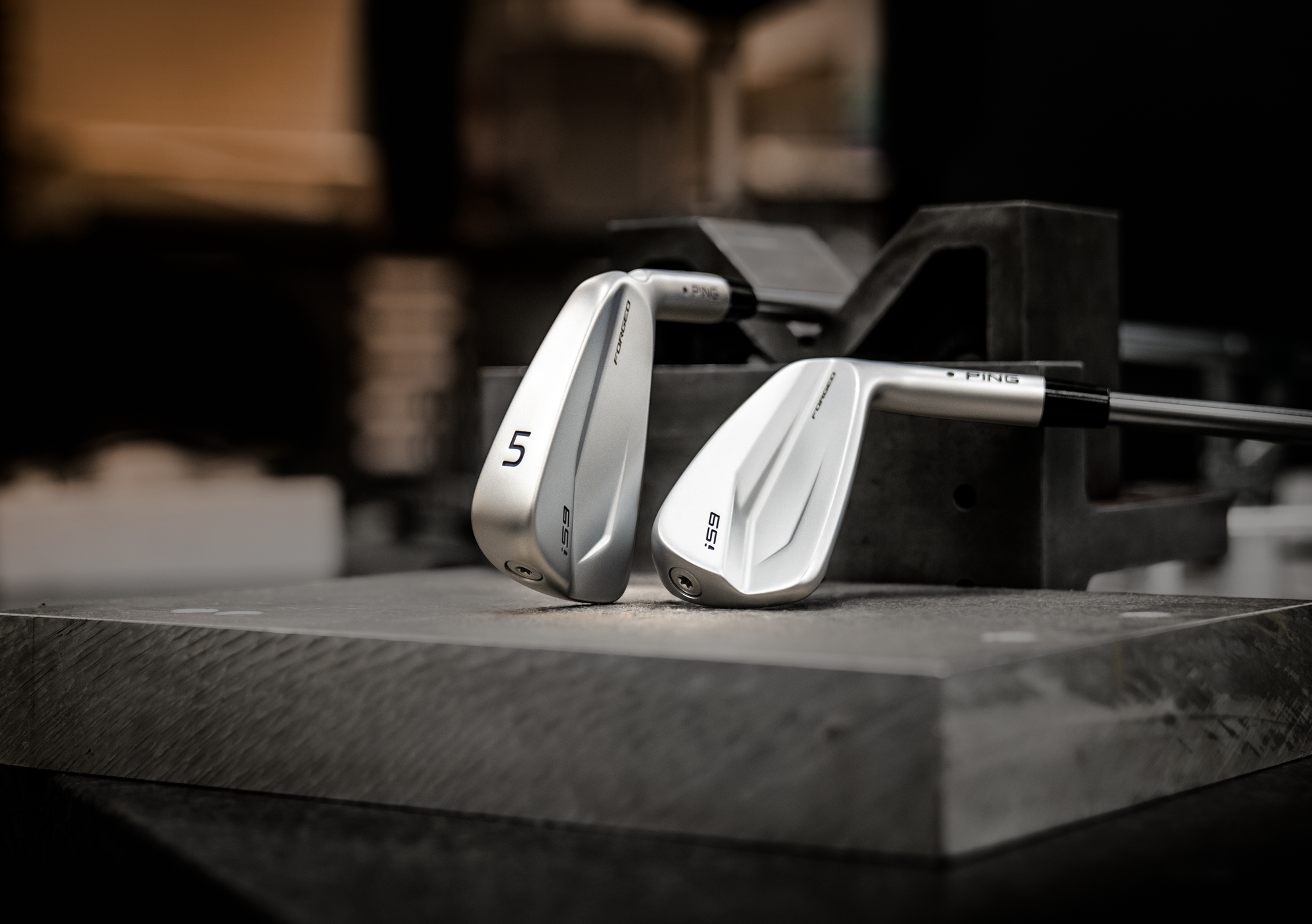 If you've reached a point where your existing irons are starting to hinder your accuracy, then there's a good chance you need to move on to a set of irons that are designed for mid-handicap players who are looking to take their game to the next level. If this sounds like you, then read on to discover everything you need to know about the five best iron sets for mid-handicappers.

A mid-handicap golfer is typically any player in the handicap range between 10 – 21. While it isn't a term that signifies an official golf category, it does accurately describe the level played by a large majority of golfers.
Assuming you've previously been down the correct custom fitting route, you'll likely be in the position where your current - and hopefully forgiving - irons are now starting to hinder your accuracy, preventing you from advancing to that next performance level.
At American Golf, we've seen countless golfers reach this crucial crossroads in their development. That's why we've compiled our complete guide to the best golf iron sets for mid-handicap golfers.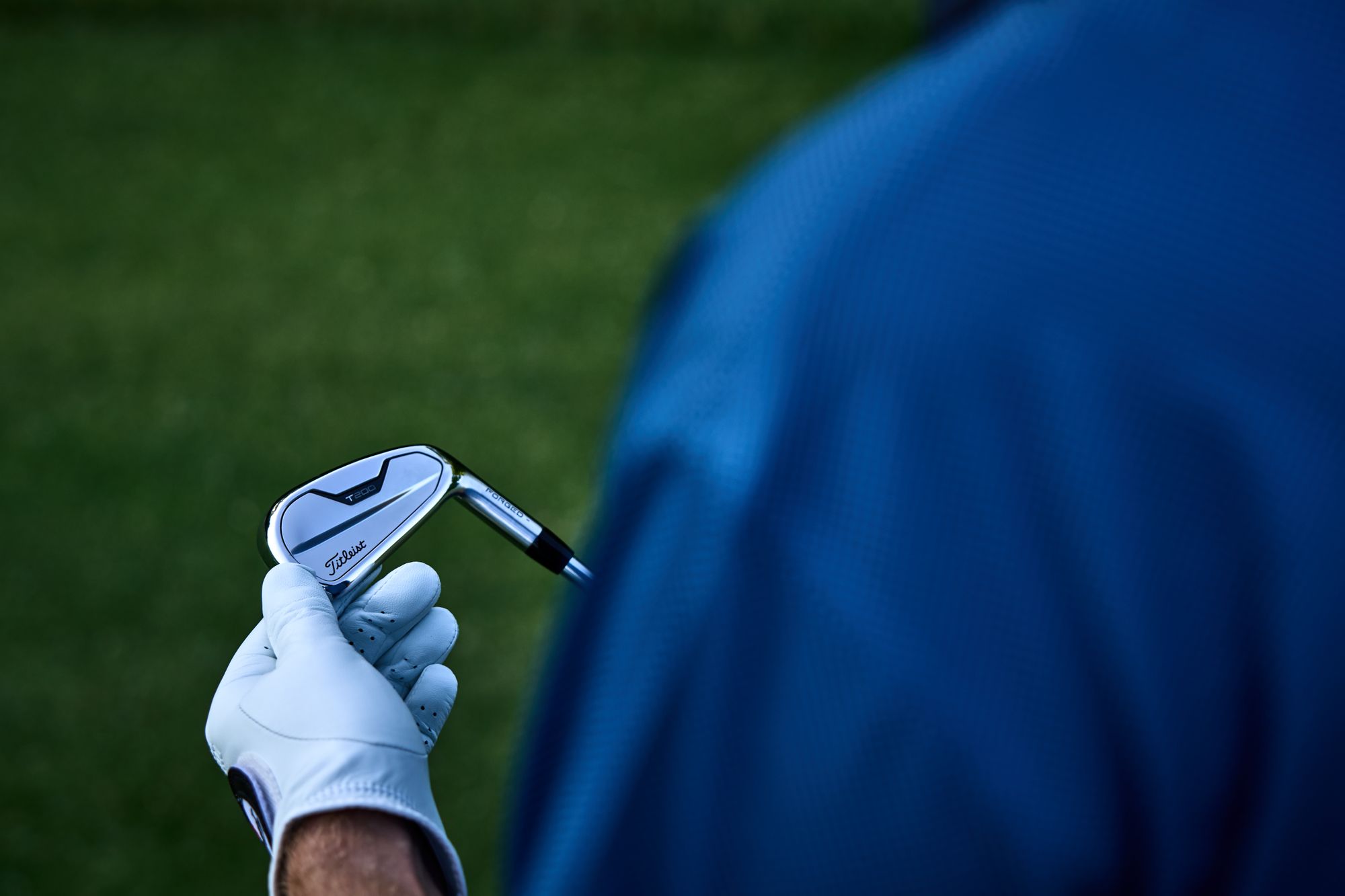 The t200 iron set is Titleist's most advanced iron yet. Perfectly suited for the mid-handicap golfer, this premium-looking set of irons has been constructed to perform as a tour distance iron which includes the perfect combination of shape, size and feel. This ensures that its sleek look still meets the all-important distance factor.
The power design, which features a hollow body construction, allows the centre of gravity location to be placed in specific areas to benefit each club in the set - from fast, high launching long irons to accurate, forgiving scoring irons. The t200 iron features a thinner top-line which ultimately has a more satisfying feel, promoting increased accuracy without sacrificing distance.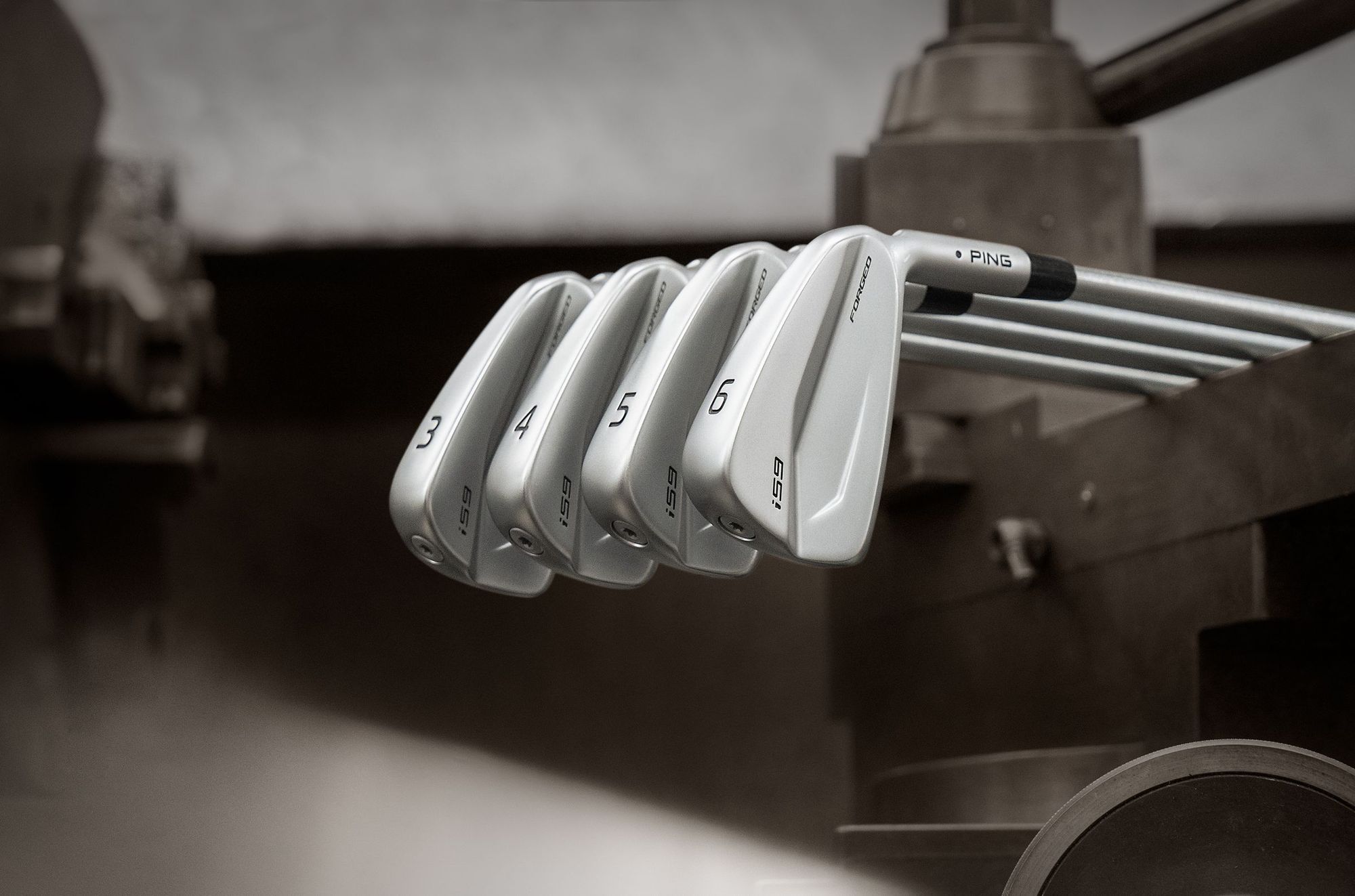 Inspired by tour lines, the i59 iron range from PING is should be strongly considered by any mid-handicapped golfer. These irons have been designed with an innovative three-piece forged structure, finished with MicroMax grooves, to ensure trajectory control and precise shot-making.
The i95's three-pieced forged design process includes the use of carbon steel, an aerospace-grade aluminium core, plus a laser cut face to deliver arguably the most desireable club ever released by PING. They're exceptional for enabling a player to have full control of the shot-making process by controlling trajectory, allowing for heightened accuracy.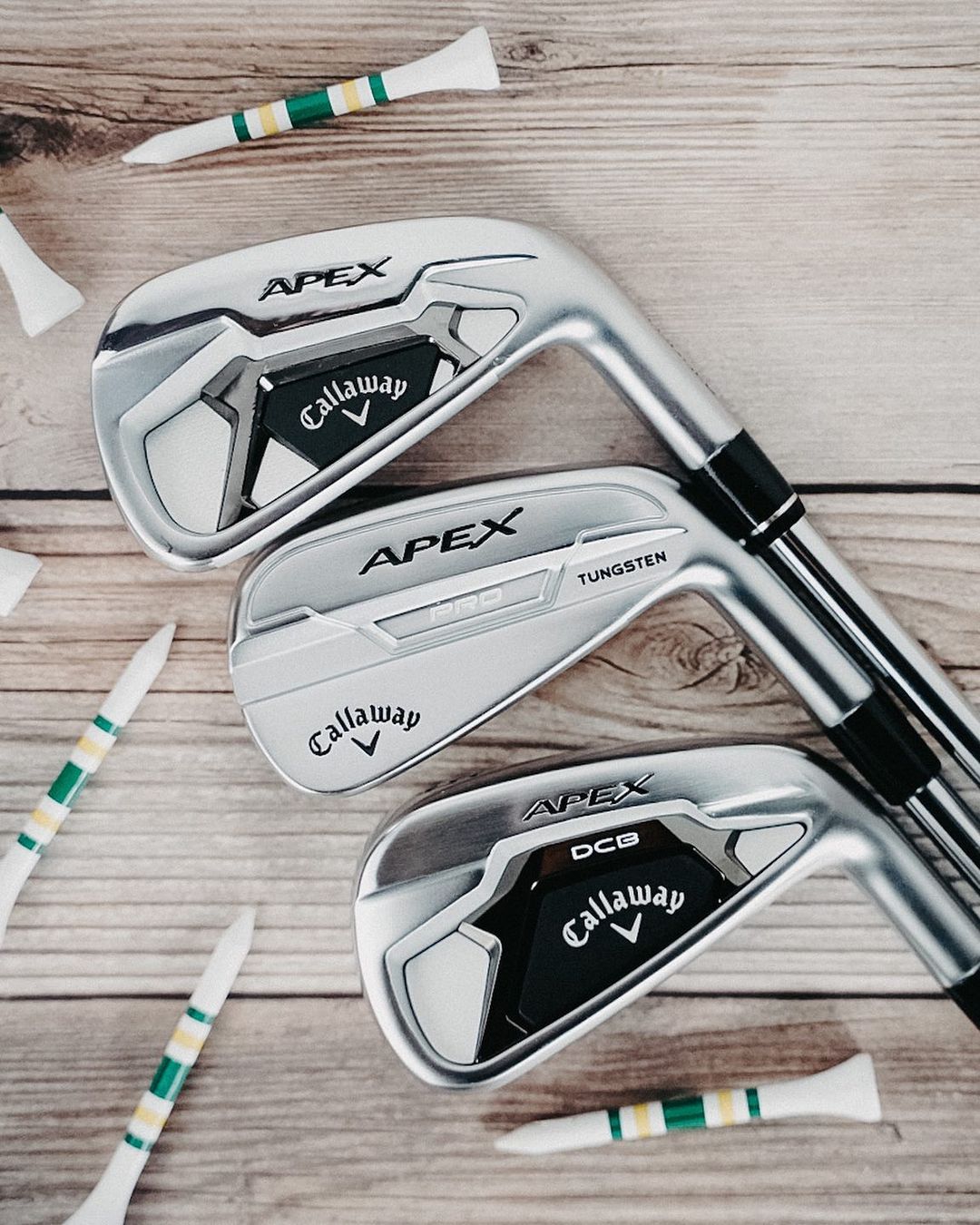 Callaway's Apex DCB iron provides mid-handicap golfers with greater confidence. Engineered with a forged face for ultimate feel, the Apex iron is the most-forgiving iron ever produced by Callaway.
The Apex DCB features a sophisticated architectural design which combines a deep cavity back enhanced sole for easy launch, and solid turf interaction, out of a variety of lies. Importantly, it also includes a thinner top line to help players build confidence when improving accuracy.
Along with an exceptional sound and feel at impact, the Apex DCB iron delivers a uniquely rewarding club purpose-built to continue improving your accuracy and distance, making them an ideal equipment candidate for the mid-handicap golfer.
Wilson Staff CB Iron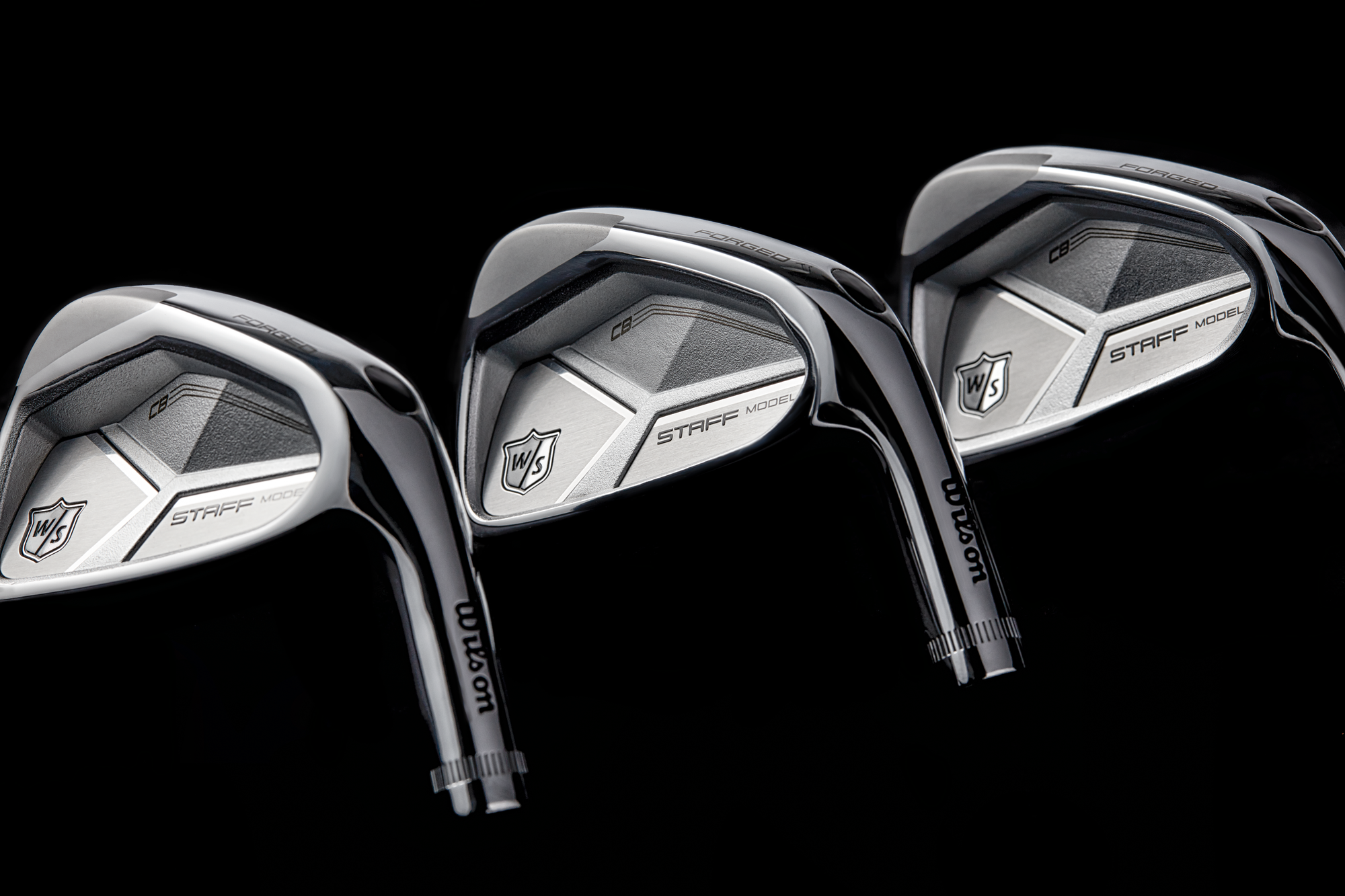 The Wilson Staff model CB iron is aimed at the more confident mid-handicap golfer. Wilson Staff has combined a design of their iconic Staff Model Blade iron as well as their popular V6 iron to create their most advanced forged iron ever with the CB.
The CB features soft-forged carbon steel for a beautiful soft feel that better players desire, and a more rounded cambered sole for improved turf interaction. These irons include a high-density tungsten toe weight to improve stability at impact and offer a lower centre of gravity for shots with more reliable consistency.
A new innovation of the Tri-Brace Stabilizer connects the top-line and the central impact mass together to provide more energy return at ball impact. Finished with a Milled Face, each iron head is milled precisely, and score-lined to give the very best level of performance. This allows you to control and shape shots with ultimate precision. At a lower price point in comparison to it's fellow iron competitors at this product point, the V6 ticks all the boxes and therefore will certainly make it hard to beat.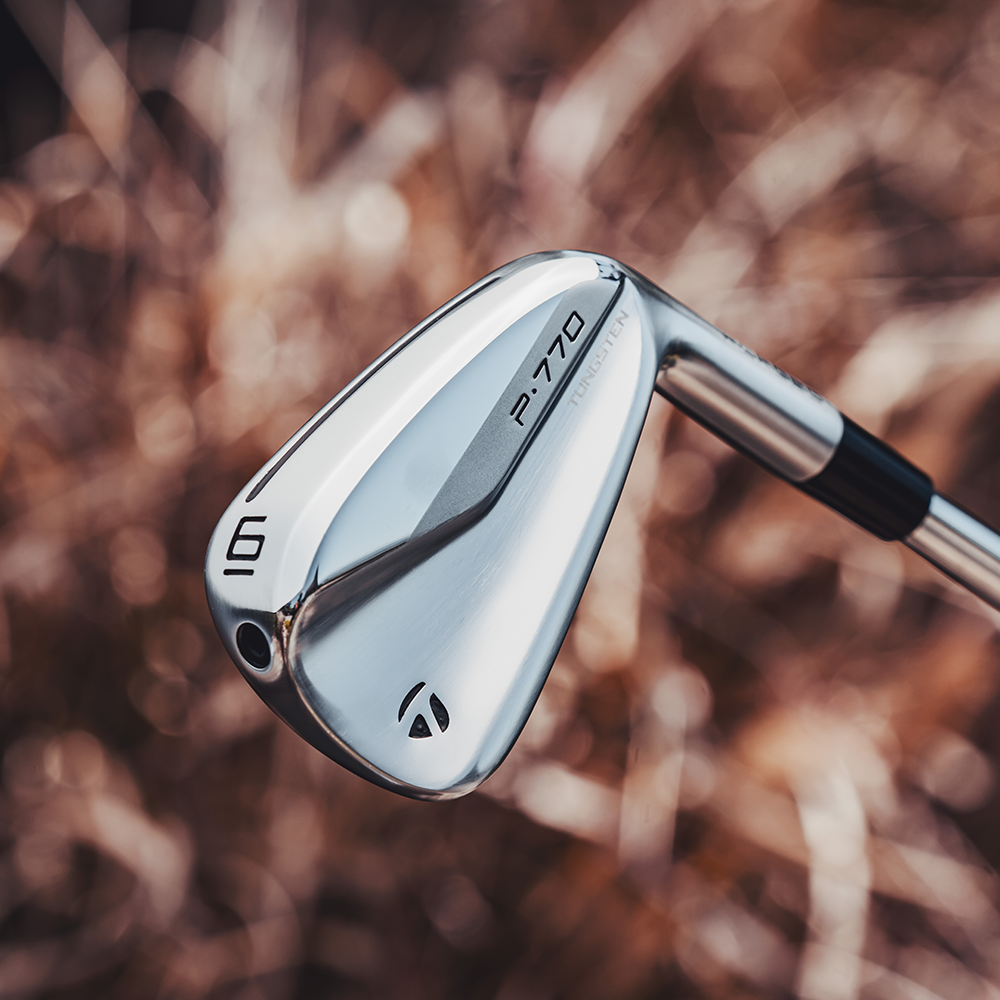 The TaylorMade p770 iron picks up on its sister product, the p790 iron, by being just as impressive, but with a more compact and workable shape to suit the better mid-handicap golfer.
Defined with a thinner top-line, less offset, shorter blade length, and forged hollow body construction, the p770 has been specially-designed to deliver unprecedented distance. Through masterfully mixing forged construction and a revolutionary SpeedFoam technology, the p770 has been strategically injected with an ultra-light urethane foam which achieves the best possible speed performance and feel.
Mid-handicap golfers can experience unprecedented forgiveness and distance. The inclusion of a thru-slot Speed Pocket on the sole with extreme flexibility provides greater forgiveness on low face shots. This along with progressive inverted cone technology helps maximise ball speed, improves accuracy and protects off-centre ball speed for more consistency than is usually seen in a distance iron design.
Provide yourself with the platform to move to that next golfing level by choosing your perfect iron set from the recommended five sets explained above. Take advantage of our made to measure custom-fitting process to further the benefit of your new irons either by completing this process on our online website or heading into your nearest branch to secure your majestic mid-handicap golf iron set.