Book your FREE custom fitting session today! BOOK NOW
We're all about Improving YOUR Game. Matching you with the right equipment from the widest range in the UK needs the latest swing and ball analysis technology. Every one of our hundred stores is ready to help you hit longer and truer with TRACKMAN Technology.
We advise lots of customers in-store and every one of them has a different style to their play. This is why we believe that getting to grips with latest technologies is the best way to advance your game and find the right golf equipment for you. Best thing of all, custom fitting is for everyone, whether you're a Tour Pro or a total beginner, custom fitting will help improve ball striking no matter the ability.
Oh yeah, did we mention it's all FREE too?
Personal Fitting
Because you're one of a kind, your swing characteristics are one of a kind too, that is why our personal fitting service is unique and will help you to:
Buy the correct equipment for you
Maximise your potential
Raise your game and shoot lower scores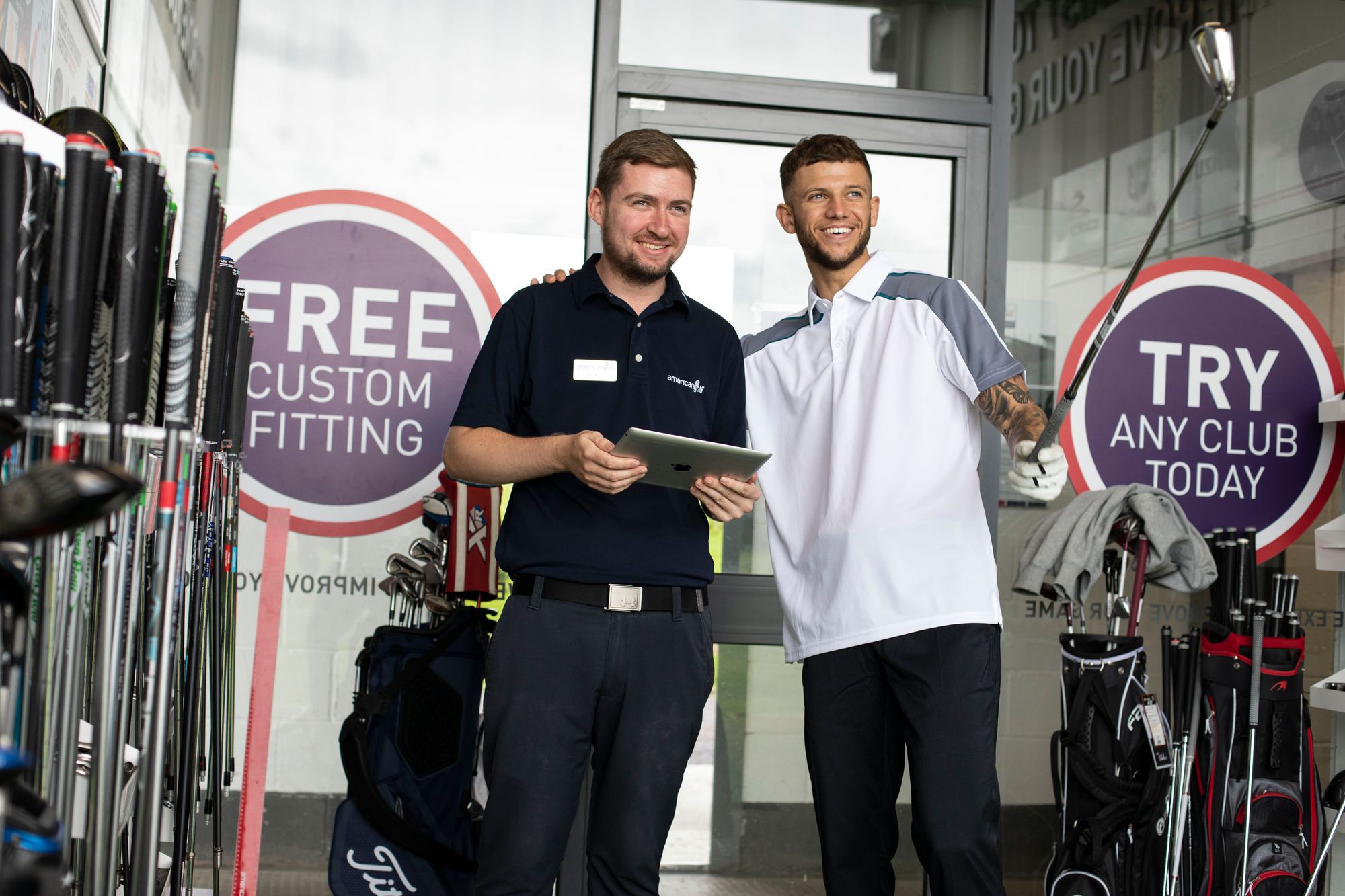 The American Golf Custom Fitting Experience
1) Consultation
When you arrive for your custom fitting session you will be greeted by one of our in-store fitters who will discuss with you what you want to get out of the session. We'll learn a bit about you from your current handicap, shot preference and we'll watch you hit a few shots with your current set.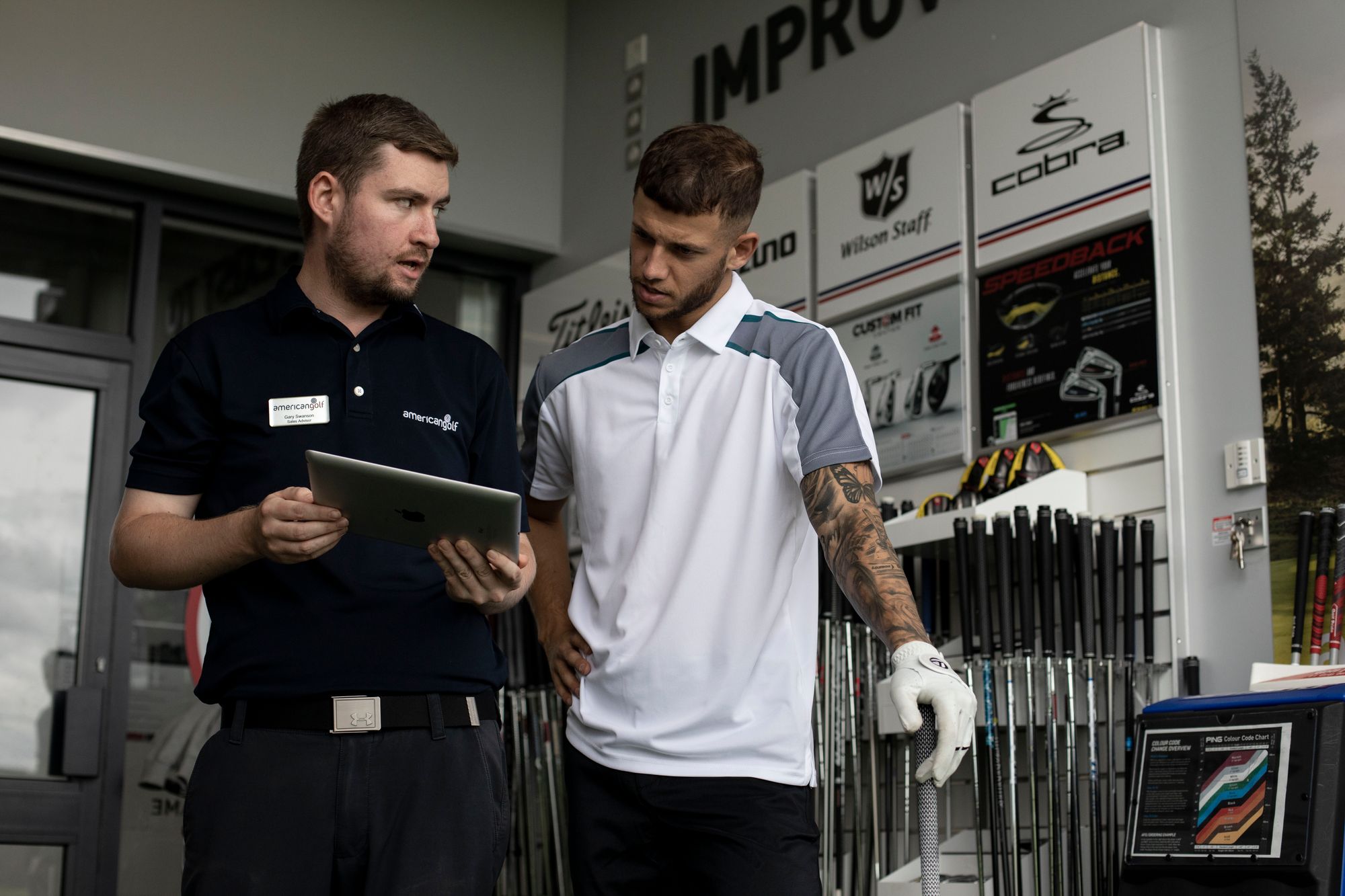 2) Static Measurements
We'll take a wrist to floor measurement along with your height. If you're pretty tall, it doesn't necessarily mean you need longer clubs and the same for someone who is shorter in stature. You could be tall with very long arms or short with very short arms!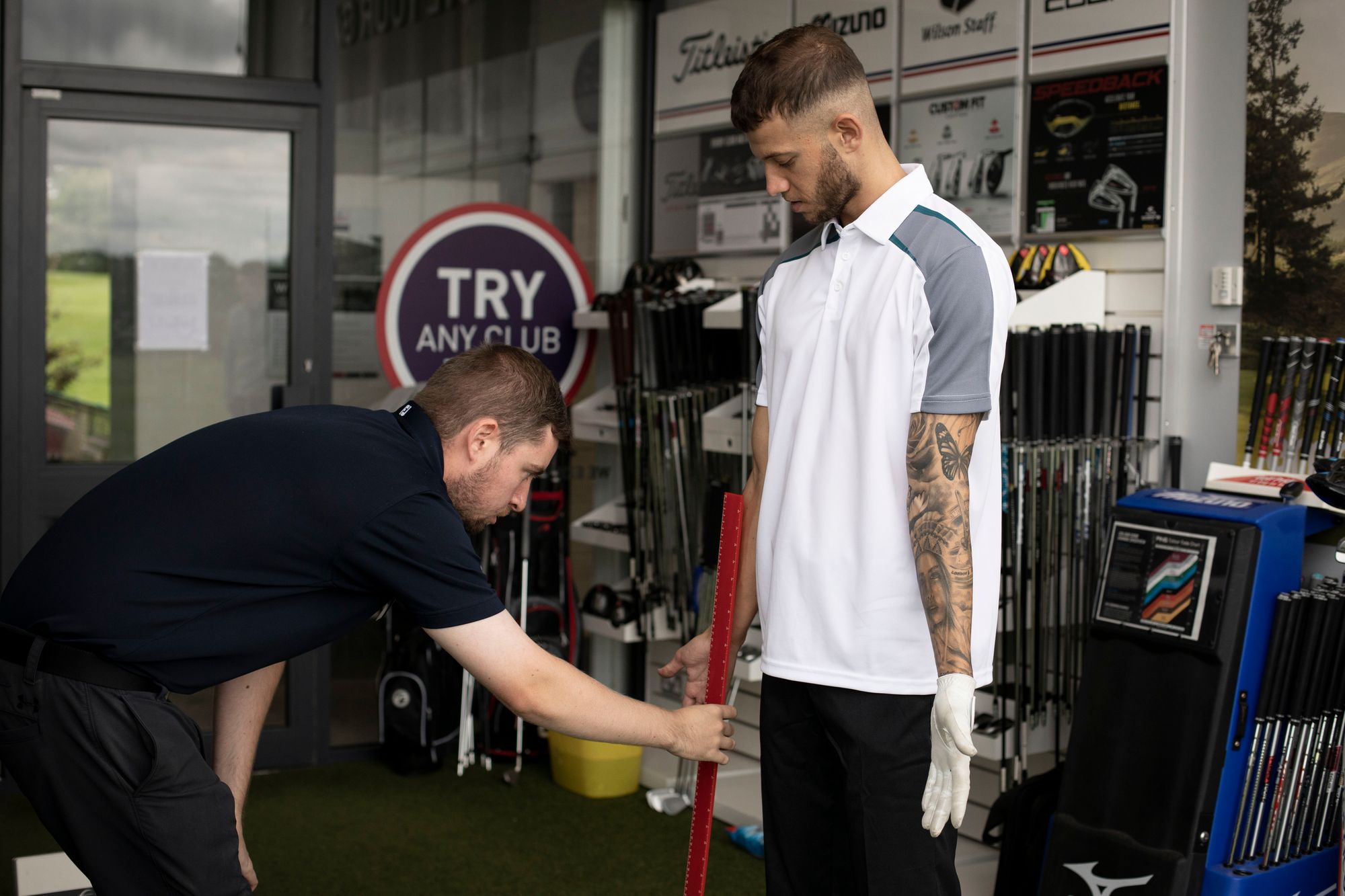 3) Model Selection
We'll then go through and pick out a selection of models from different brands which will be most suitable to improve your game.
From forged to cast irons or blade to cavity back, our master fitters will give you direction on what will be best for YOU.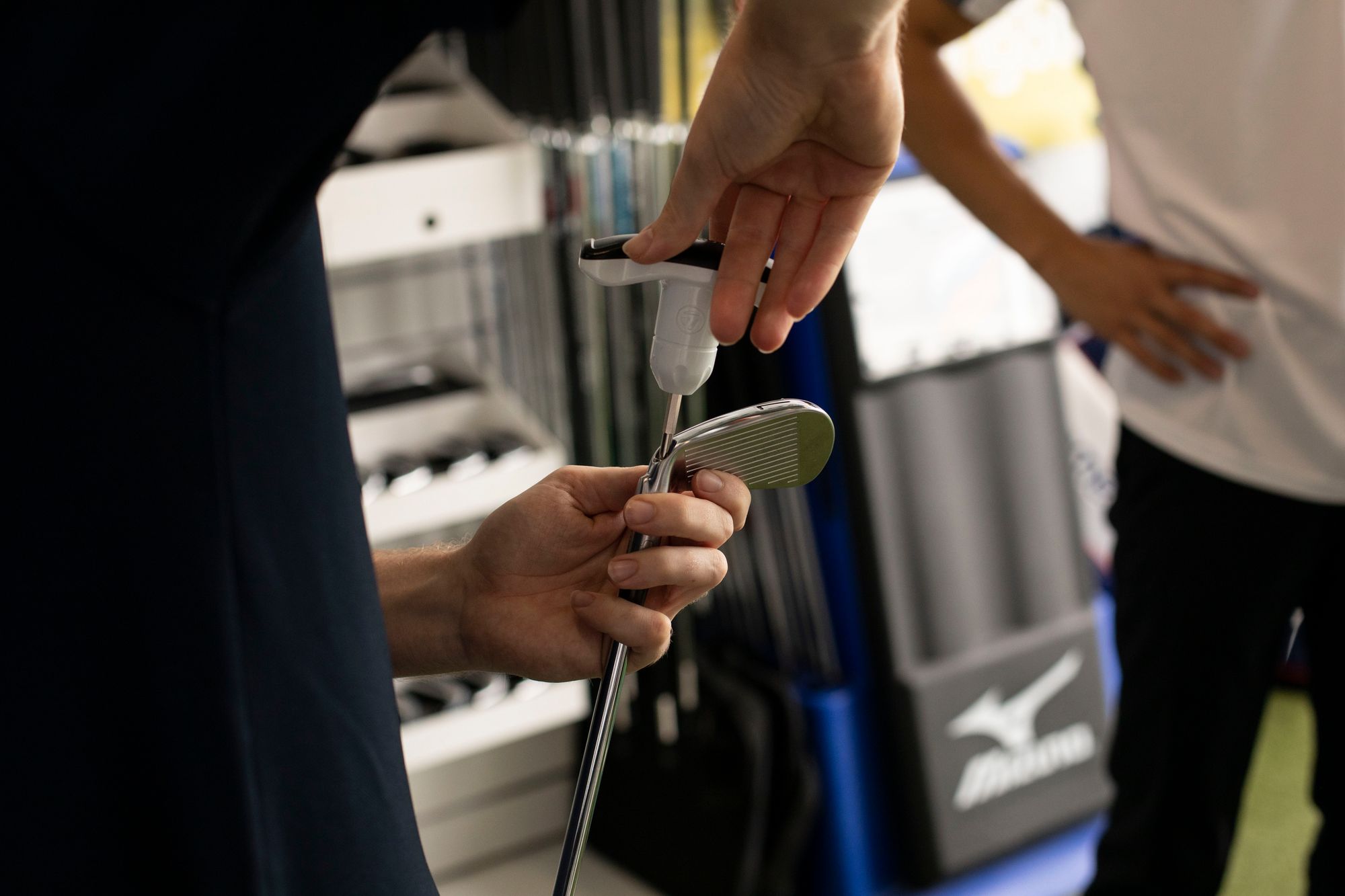 4) Shaft Selection
Data from our state of the art TRACKMAN technology will provide us with an idea of what shaft is best for you. In order to determine the right shaft we will use our in-store fitting equipment to measure swing speed and ball flight. Using the data collected, we'll get shaft recommendations for you to try in the model you have chosen. We'll then test them out and find out the best one for you!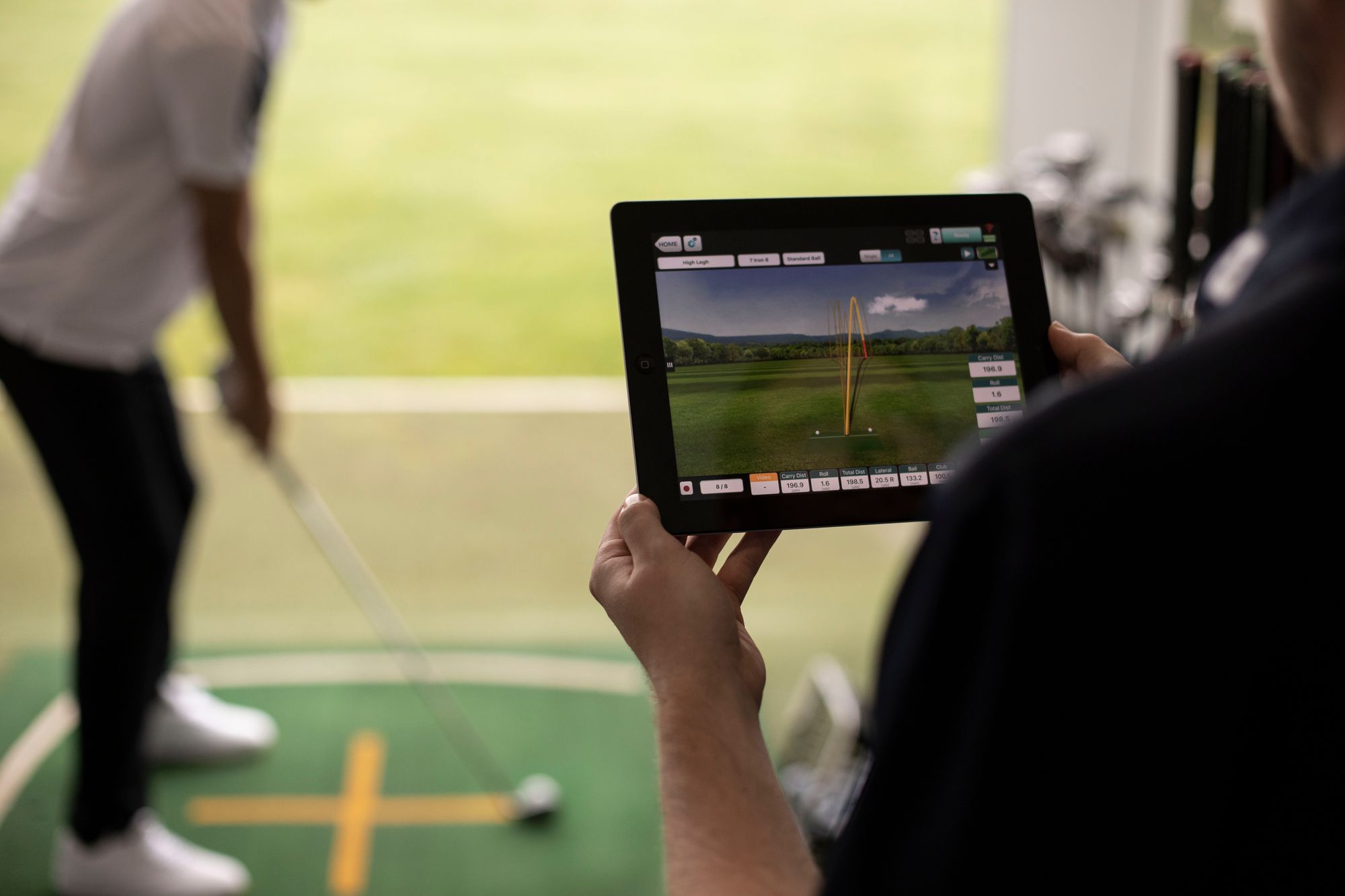 5) Specification
Factors such as face angle, launch angle, spin rate, ball speed, angle of attack and club path data from our state of the art Trackman will provide us with an idea of what specification you need.
We'll discover the best head-shaft combination that optimises distance and consistency, and will advise on the correct grip, shaft flex, shaft, club length, loft and lie through the bag.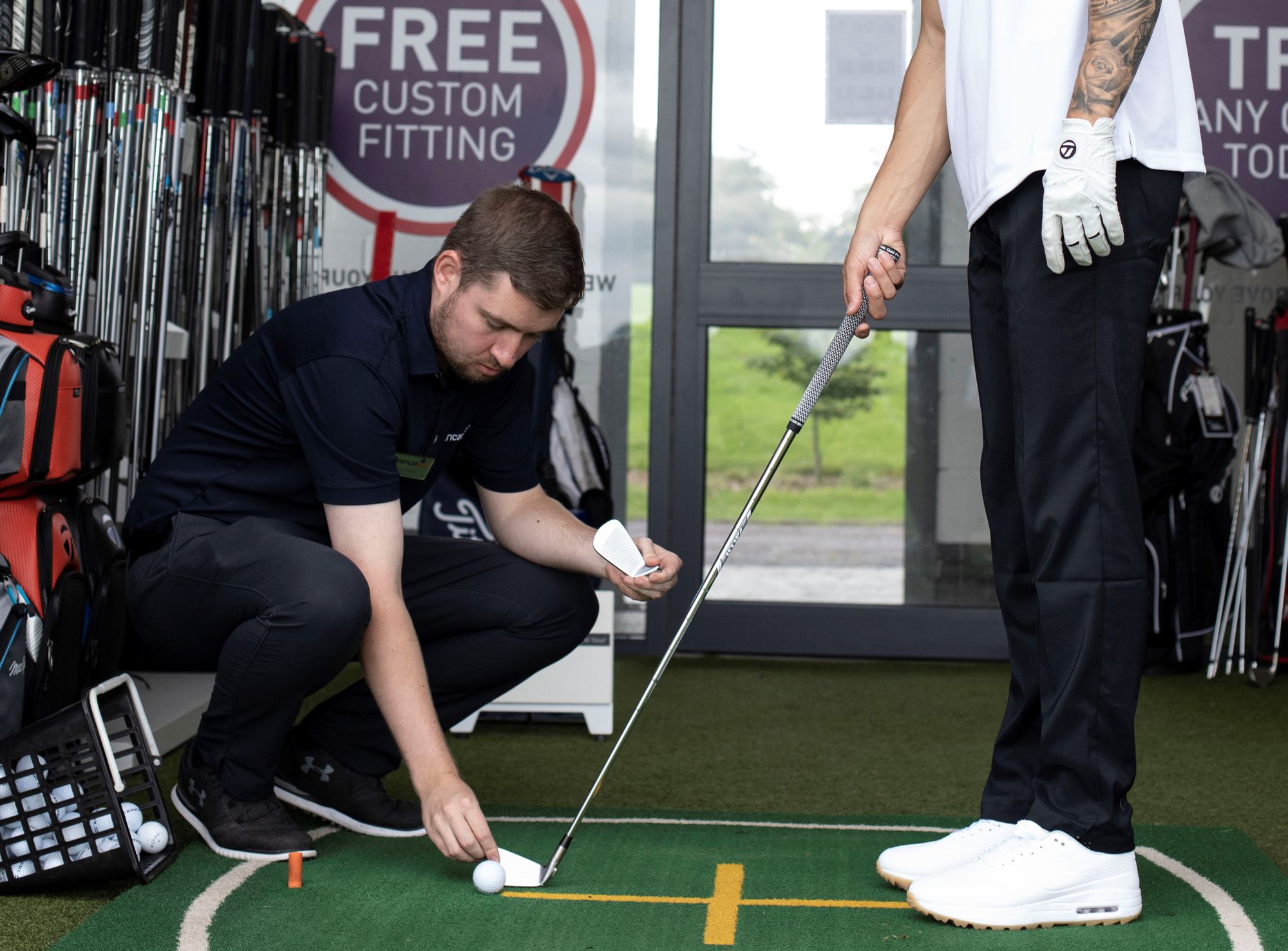 6) Grip Selection
The last step of the fitting process is finding out the type and size of the grip you need. To do this we measure the overall length of the hand along with the length of the longest finger. Then by using a chart we are able to see what size of grip you should be using.
Did you know we also custom fit putters too?
Our bespoke state of the art indoor putting studio (SAM PUTTLAB) allows us to find the perfect putter for you. We fit for all putter brands including, Scotty Cameron, Odyssey, Ping, Taylor Made and many more.
So, fancy taking your game to the next level?
Book your FREE custom fitting session today! BOOK NOW