Ever since they first came onto the market, hybrid golf clubs have been a golfer's friend. Generous and forgiving, they are traits that every golfer wants from their clubs as they look to crack the code that is playing good, consistent golf. Whatever the lie we find on the fairway or in the rough, there is a high chance we can get at it with our hybrid and from there, hit a good, punchy shot.
Also known as rescue clubs, they are an excellent option for all handicap golfers. For the older golfer especially, they are even more useful if a player cannot generate the same speed and strength in his swing as in their younger golfing life. But don't worry, there is no need to feel inferior as hybrids golf clubs have made it into pros' bags when they feel that conditions suit the softer landing of a hybrid shot as opposed to a long iron or fairway wood. A hybrid club even works well as a 'belly wedge' for the little putt-like chip we occasionally have to play from just off the green when we need to bump the ball a couple of yards or so through the rough onto the putting surface. Yes, a shot we have all played at some point or another!
Here at AMERICAN GOLF, we have picked out our best ten hybrid clubs for 2023. Read on and see which one seems best suited to give our game a well-timed boost.
---
Top Hybrids 2023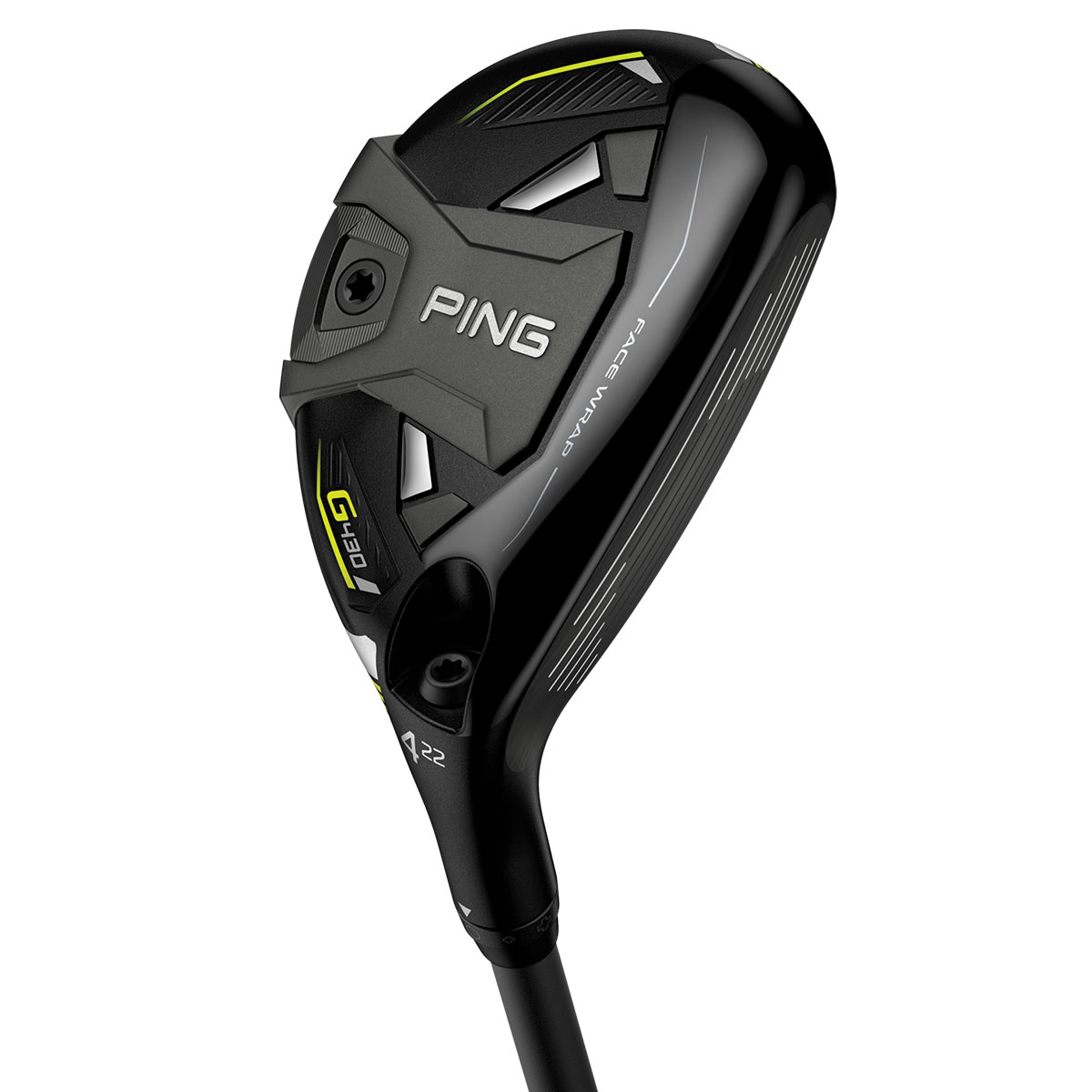 Loft: 17°, 19°, 22°, 26°, 30°, 34° Left-handed: Yes
This really is the club for golfers who LOVE hybrids given that there are options to get lofts from 17° all the way up to 34°. That is taking a player right through the spectrum from a loft of a traditional four-wood up to a seven-iron. Not only that but Ping gives buyers the choice of the loft, the flex, the shaft, the length of shaft, the grip and the thickness of the grip. That should allow the person to customarily create the hybrid club that suits their game better than anything else, making it one of the best hybrid clubs of 2023.
The engineers at Ping have left no stone unturned in their efforts to create a market-leading hybrid club. The G430 is all about speed and performance. The lightweight structure of the Carbonfly Wrap Technology saves 8g of weight and lowers the centre of gravity, as well as creating a pleasing sound of ball on club. Facewrap technology encourages greater distance and higher launching for shots, two very pleasing aspects of a hybrid club, while additional back weighting provides more forgiveness. With an eight-way adjustable hosel to alter the loft and lie, there is ample chance for the player to customise the type of trajectory they want for maximum distance and accuracy.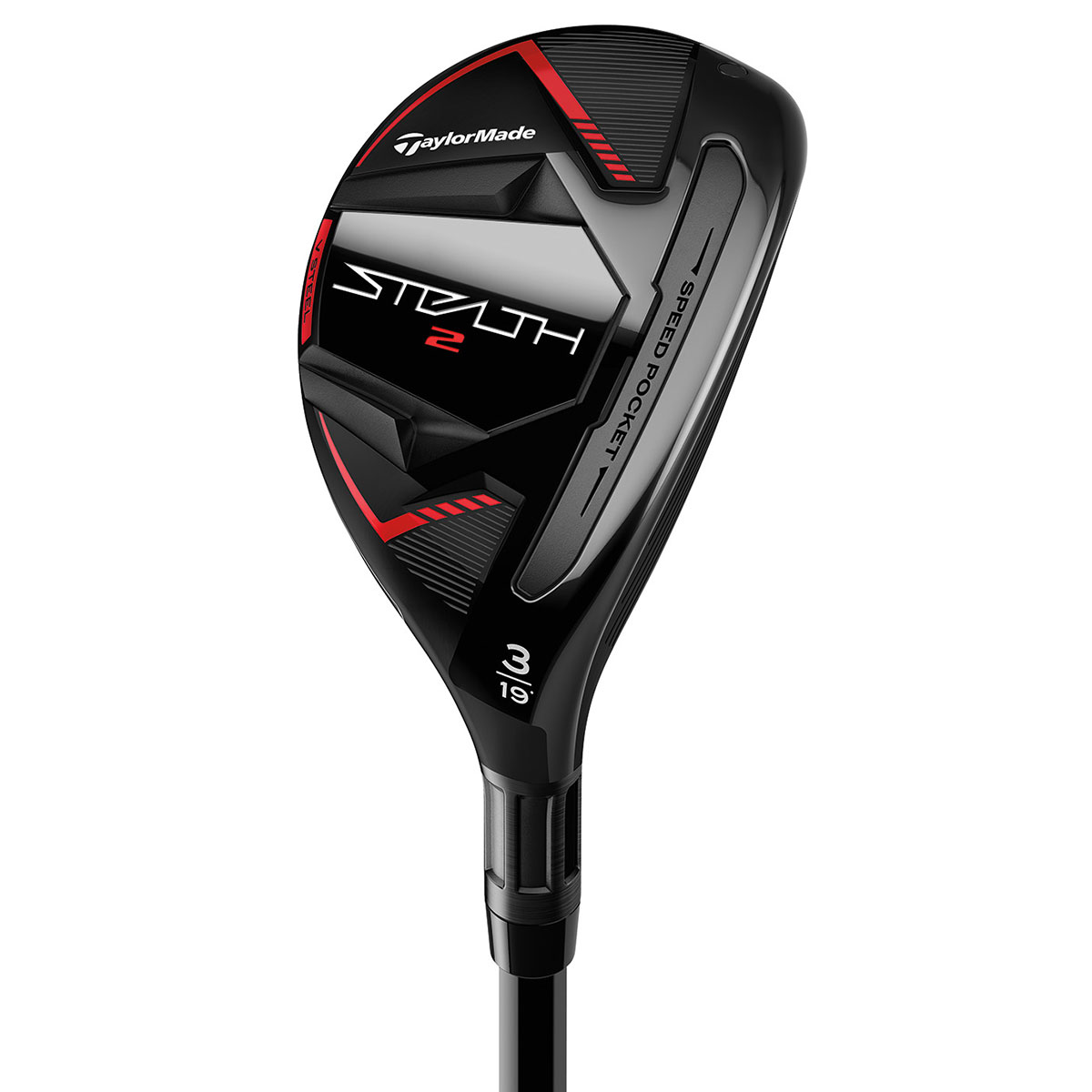 Loft: 19°, 22° Left-handed: Yes (19°, 22°)
One look at the roster of male and female golfers in the TaylorMade family tells us everything we need to know about the quality of their hybrid golf clubs. If they are good enough for Tiger Woods, Rory McIlroy, Scottie Scheffler and Nelly Korda, then they are more than OK for us.
With that in mind, it is easy to see how the TaylorMade STEALTH2 makes the list of best hybrid clubs of 2023. Designed in the red and black colours that Tiger has made his own throughout his career, STEALTH 2 has a lower centre of gravity (CG) than on the original version. The CG is also more centralised on the face to improve performance around the sweet spot, so sweetly struck shots should feel even sweeter!
The hybrid has a depressed toe and heel so it creates better turf interaction and causes less friction with the clubhead, making it ideal for shots from tight or difficult lies. While the corrective face angle is engineered to reduce side spin and deliver straighter shots – a deal for which any golfer would happily sign up.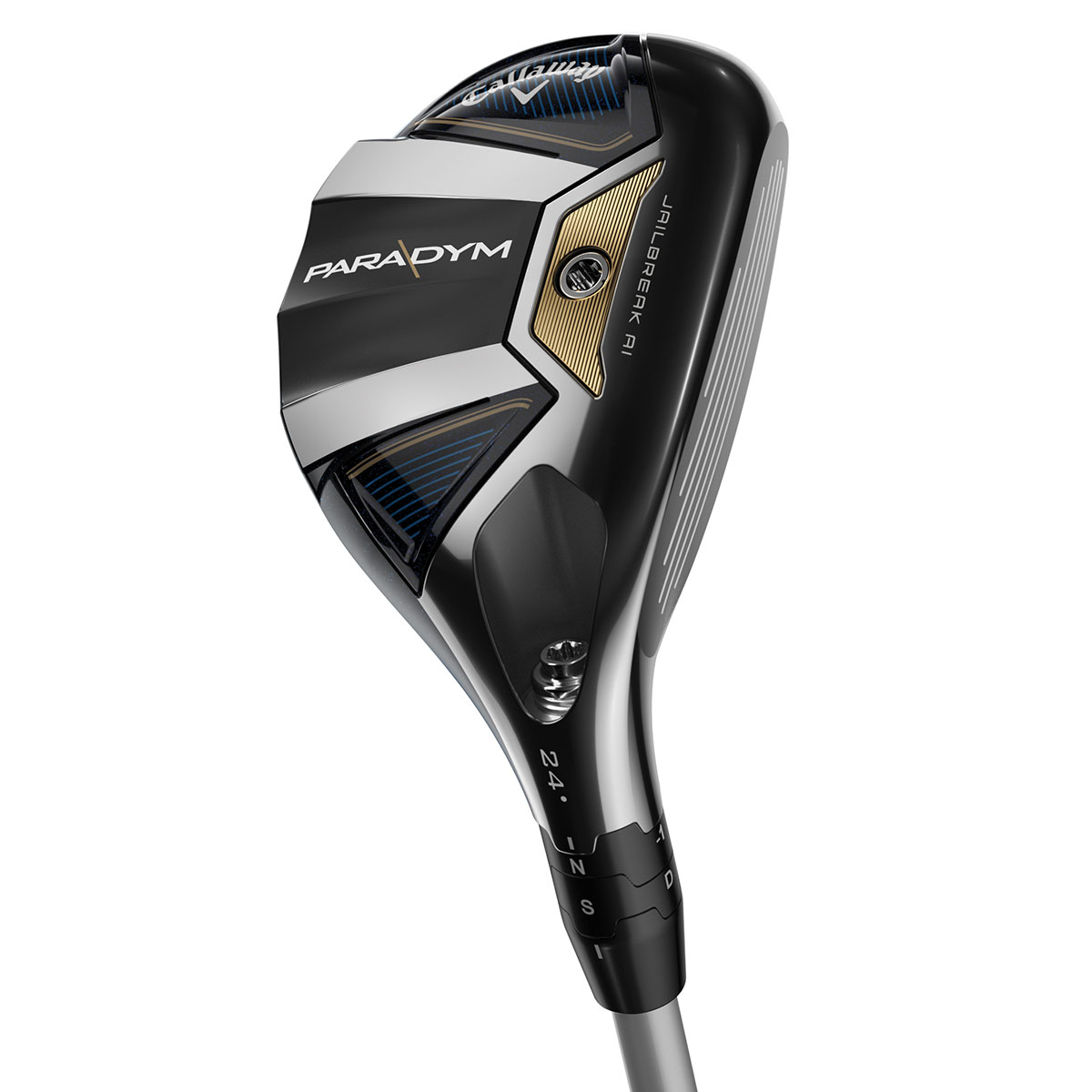 Loft: 18°, 21°, 24° Left-handed: No
Love woods and basically a bit unnerved by irons? Then the Callaway Paradym hybrid could be the answer. This hybrid is shaped like a wood and could be a real confidence booster in the address position for those of us who prefer our woods, as we look down and see a wood-shaped club.
As one of the best hybrid golf clubs of 2023, it offers very good versatility and control and it is good from a variety of lies. There is a soft but powerful feel to shots while the cutwave sole offers increased camber on the leading edge that is specifically designed to cut through the turf with ease, making it extremely valuable for shots from thick rough. The Callaway Paradym also offers adjustable hosel technology to change the loft on the club to aid ball flight and control.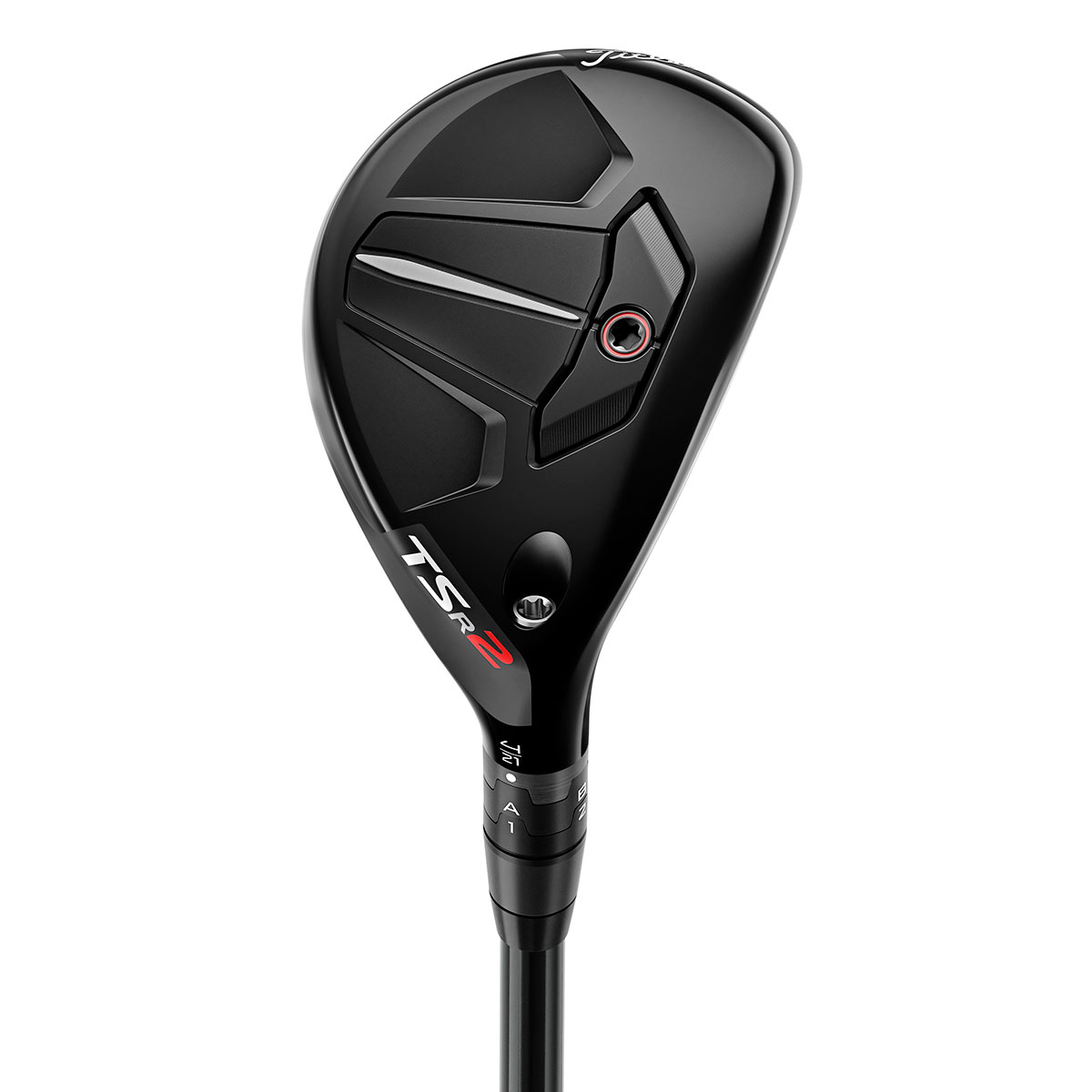 Loft: 21°, 24° Left-handed: No
For any golfer who uses a hybrid golf club in a similar way to a wood, then the Titleist TSR2 could be the way to go as this has been specially designed for those players who have more of a sweeping motion swing.
As one of the best hybrid clubs of 2023, Titleist consulted with some of their leading players about how they wanted a hybrid to sound and feel. Manufacturers have taken that on board and come up with the TSR2, so that if it looks good, sounds good and feels good, then it will only give extra confidence to the person with the club in their hands. This hybrid is designed to move faster through rough and tough conditions thanks to added sole relief pockets, which cause less friction. There is also an adjustable hosel, to match either conditions on the day, or personal preference.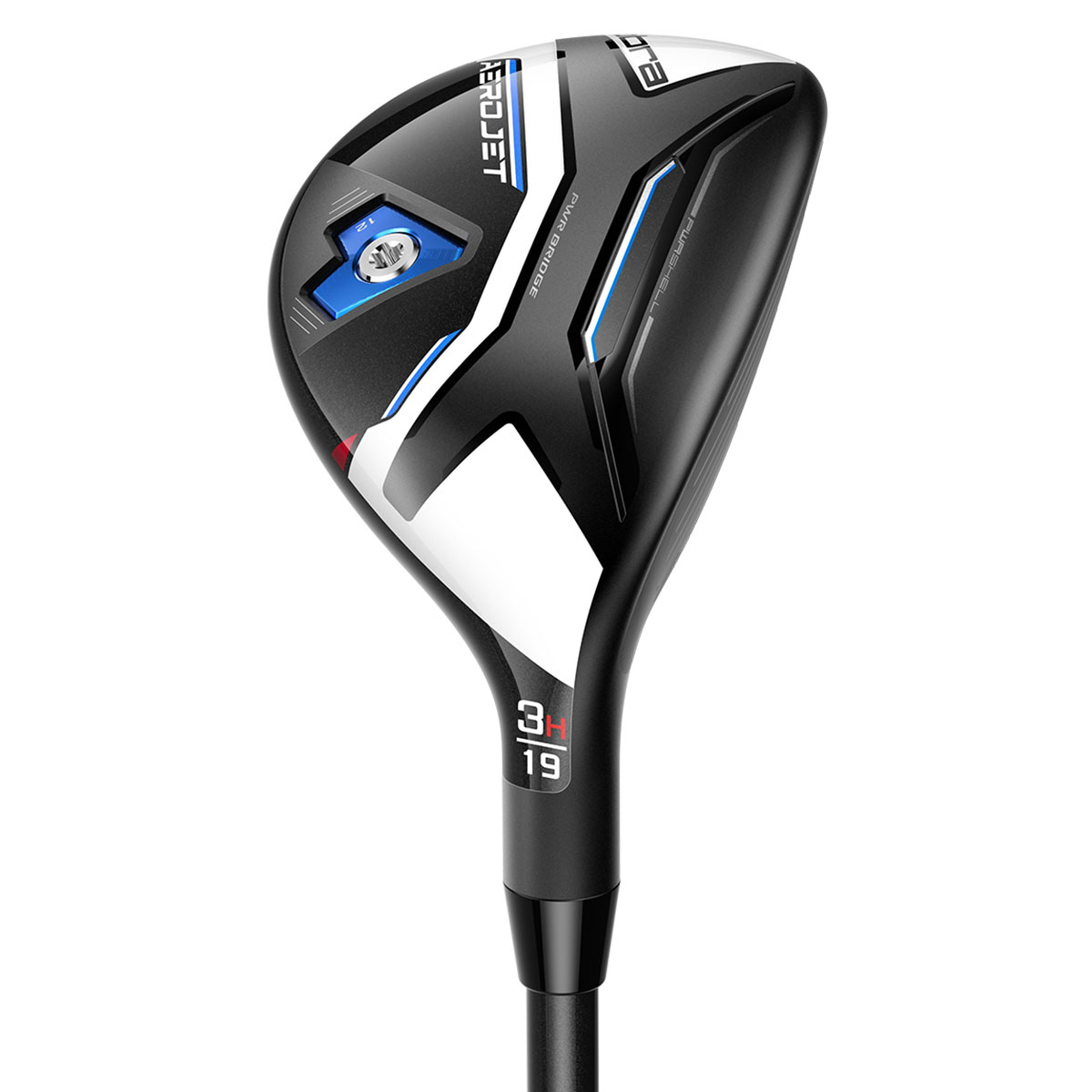 Loft: 19°, 21°, 25° Left-handed: Yes (19°, 21°)
This hybrid club from Cobra can be summed up in three words, speed, speed, speed. Having worked with big-hitting American Bryson DeChambeau until very recently, it is probably no surprise as he pushed the boundaries to generate more distance and clubhead speed than seems possible. All aspects of technology used to create this as one of the best hybrids of 2023 have combined to focus on speed. There is a suspended 43g bridge weight design that gives flexibility and pushes the centre of gravity lower to unleash faster ball speed. And the clubface has been designed with artificial intelligence and machine learning to create a hotter face, with 15 thicknesses to enhance speed and spin.
But as well as faster ball speed, the Cobra AeroJet prides itself on combining distance with a high launch to provide more forgiveness on longer approach shots. And if we can find the club that gives us distance and forgiveness if we are less than perfect with our shot, can we really afford to ignore it?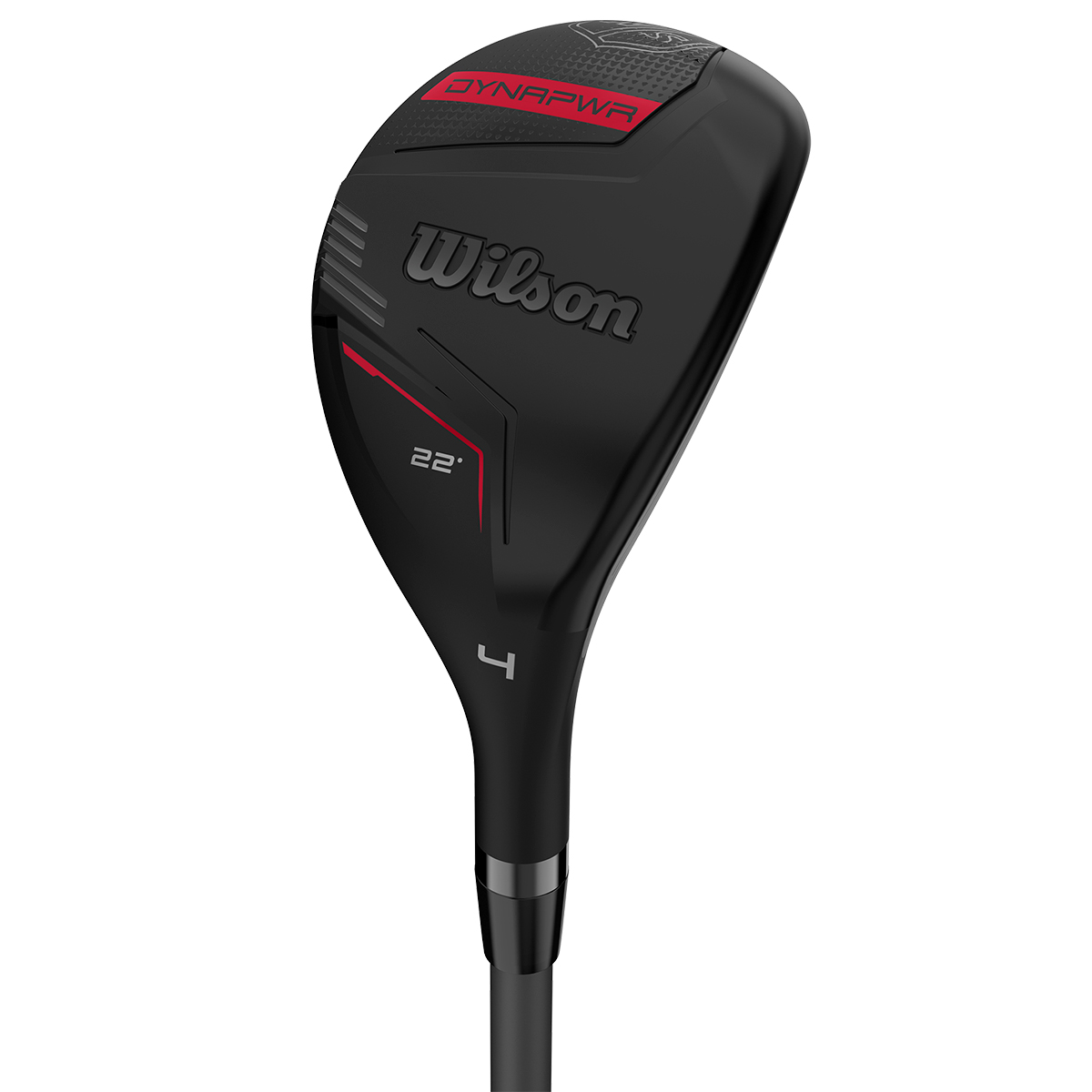 Loft: 19°, 22°, 25° Left-handed: Yes (22° only)
The Wilson Dynapower hybrid club comes in cheaper than some of the other best hybrid clubs of 2023, but don't judge that to be a sign of inferiority.
The manufacturers at Wilson have worked with some of their Tour professionals to produce a club with the centre of gravity weighted lower down into the head to generate faster ball speed and easy launches. It means there is more forgiveness for us and better performance on strikes that are less than pure, and higher launch angles to deliver consistent performance in regards to distance.
The Wilson Dynapower may also suit golfers who like a bigger headed club, for that extra reassurance at address about how they are going to hit the ball.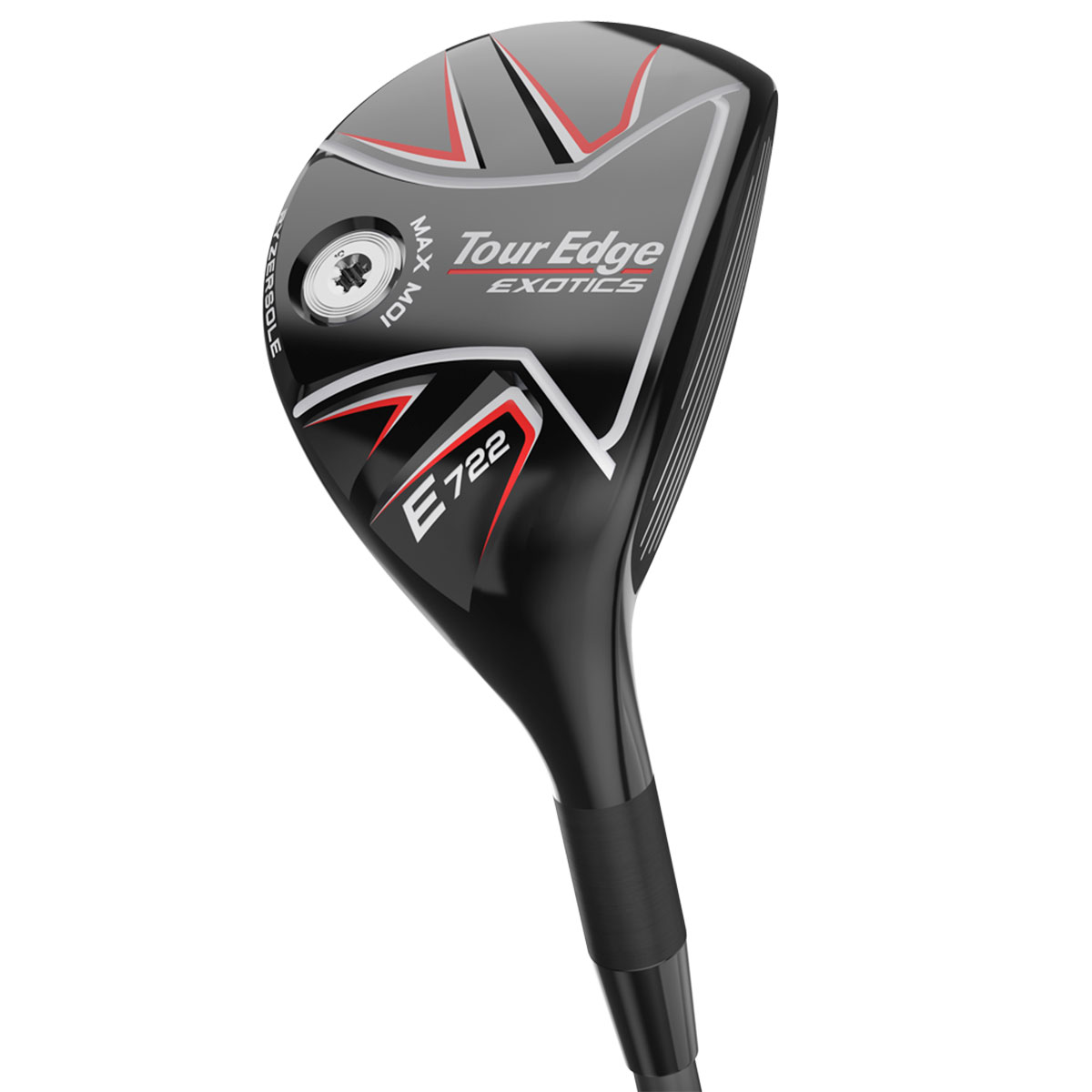 Loft: 22°, 25° Left-handed: No
The boffins at Tour Edge have put lots of thought into their design and it has had overwhelmingly positive reviews from customers. The keys here are high launch and a straighter ball flight. The weight has been extended from the leading edge to the trailing edge producing high launch shots with maximum ball speed of the face of the club.
Tour Edge have also used Maraging Steel Diamond Face technology to make one of the best hybrid clubs of 2023. With 41 different thick and thin diamond shapes producing a huge sweet spot, helping to generate more ball speed and provide you with a more forgiving club when you hit those off center shots.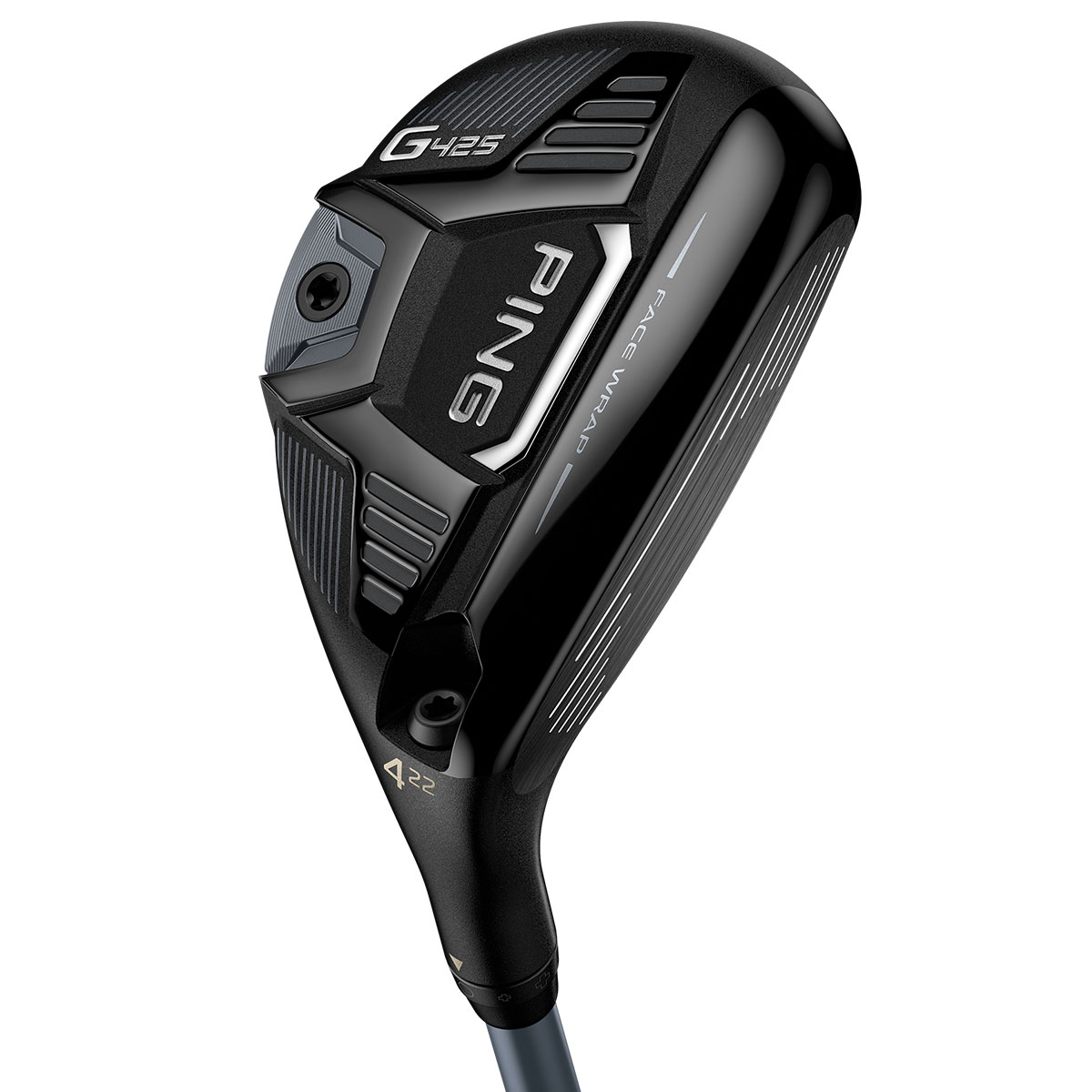 Loft: 17°, 19°, 22°, 26°, 30° Left-handed: Yes
The Ping G425 is no slouch in comparison with the Ping G430 and is another one of the best hybrids of 2023. With five different loft options, golfers can really find the hybrid that best suits their game as well as all the other custom-fitted dimensions at which Ping excels.
This club has higher levels of MOI (Moment of Inertia), which in plain terms means it is more forgiving as it aims for more ball speed, greater distance and consistent spin - what is not to love about that combination. Another big plus is the three-dot alignment it has on the crown of the club. The visual aid is perfect for making sure we get the club and ourselves in exactly the right position to take our shot. With all these benefits, it is no surprise that players have described this as an incredibly easy club to hit.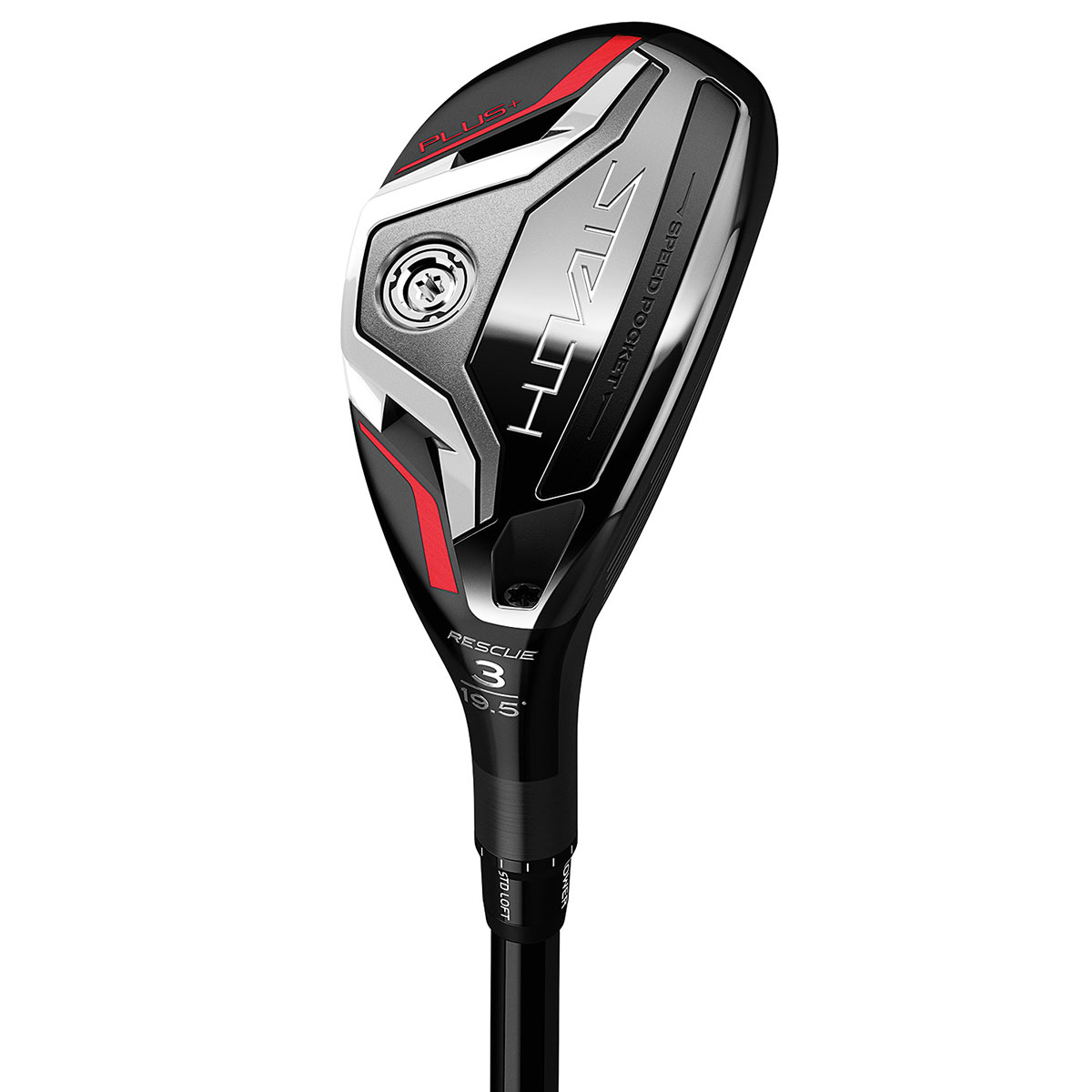 Loft: 22° Left-handed: Yes (Loft – 19°, 22°)
The TaylorMade STEALTH Plus+ is one of the best hybrid clubs because it is a hybrid for the better player. With a sleeker head, this club is a replacement for a long iron rather than a rescue club simply to dig us out of trouble and it resembles an iron more than a fairway wood. This club offers distance and control and thanks to the speed pocket, it has an even larger sweet spot, perfect for both of those things.
Because of the extra distance it generates, this club is a good option off the tee instead of the driver ,with no problem for length. But as the ball flight is slightly lower, it is not quite as good for approach shots into the green hence why it is more suited to lower handicap players who are looking for a club to support their long game rather than a club which can be used for shots into the green.
---
About the Author
Adam is a freelance news and sports journalist who has written for the BBC, The Sunday Post, The I, The Times, The Telegraph and more. He has been writing about golf for nearly two decades and has covered 13 Open Championships and two Ryder Cups. Not only does Adam cover golf, but he has played golf for as long as he can remember. He was a member at Northenden Golf Club for around 25 years until his children arrived and his last official handicap was 11, although on any given day his form fluctuates anywhere between eight and 18.