Shop our Beat The Weather range online now HERE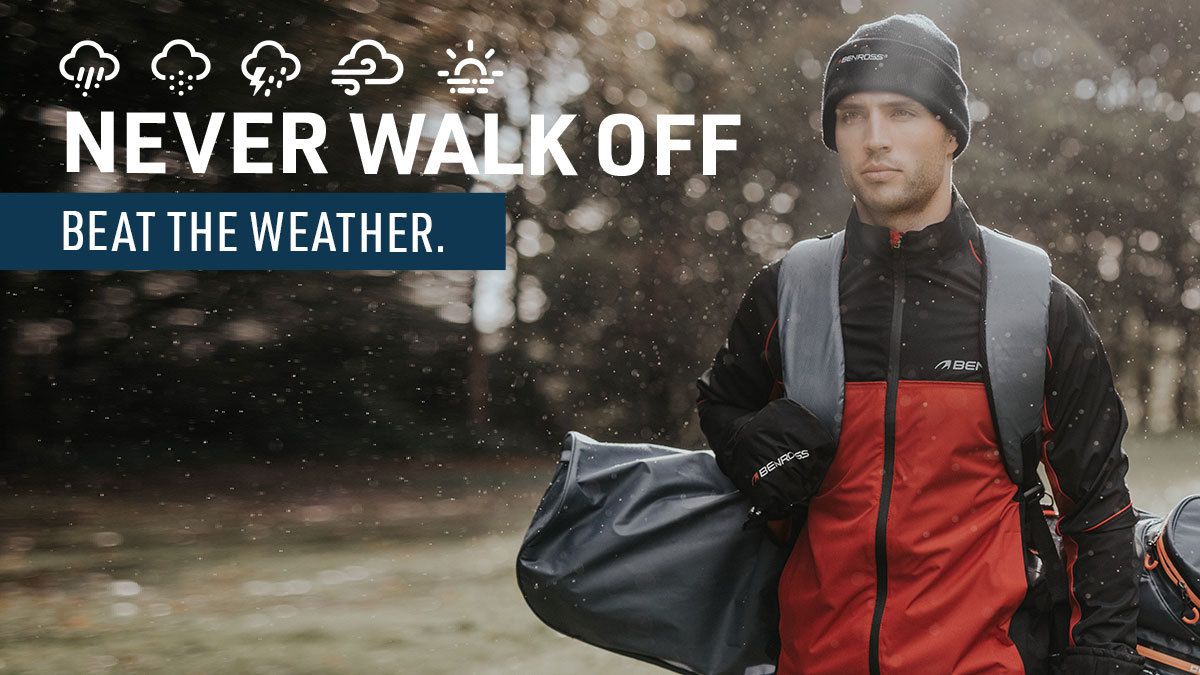 Autumn/Winter golf is here! American Golf brings you the perfect guide to making sure you comply with the most effective Autumn/Winter clothing to keep you warm, comfortable and dry. Don't just muddle through the colder months for the sake of it, keep playing with enjoyment no matter what the temperature and weather conditions hold by following our guide to identify your very own Autumn/Winter golf clothing wardrobe. Our Autumn/Winter range is purposely provided to allow golfers to be prepared once the weather decides to drop. American Golf's super Autumn/Winter range includes suitable Headwear, Baselayers, Windshirts/Jackets, Shirts, Trousers, Footwear, Waterproofs and Gloves, all of which are expanded on below.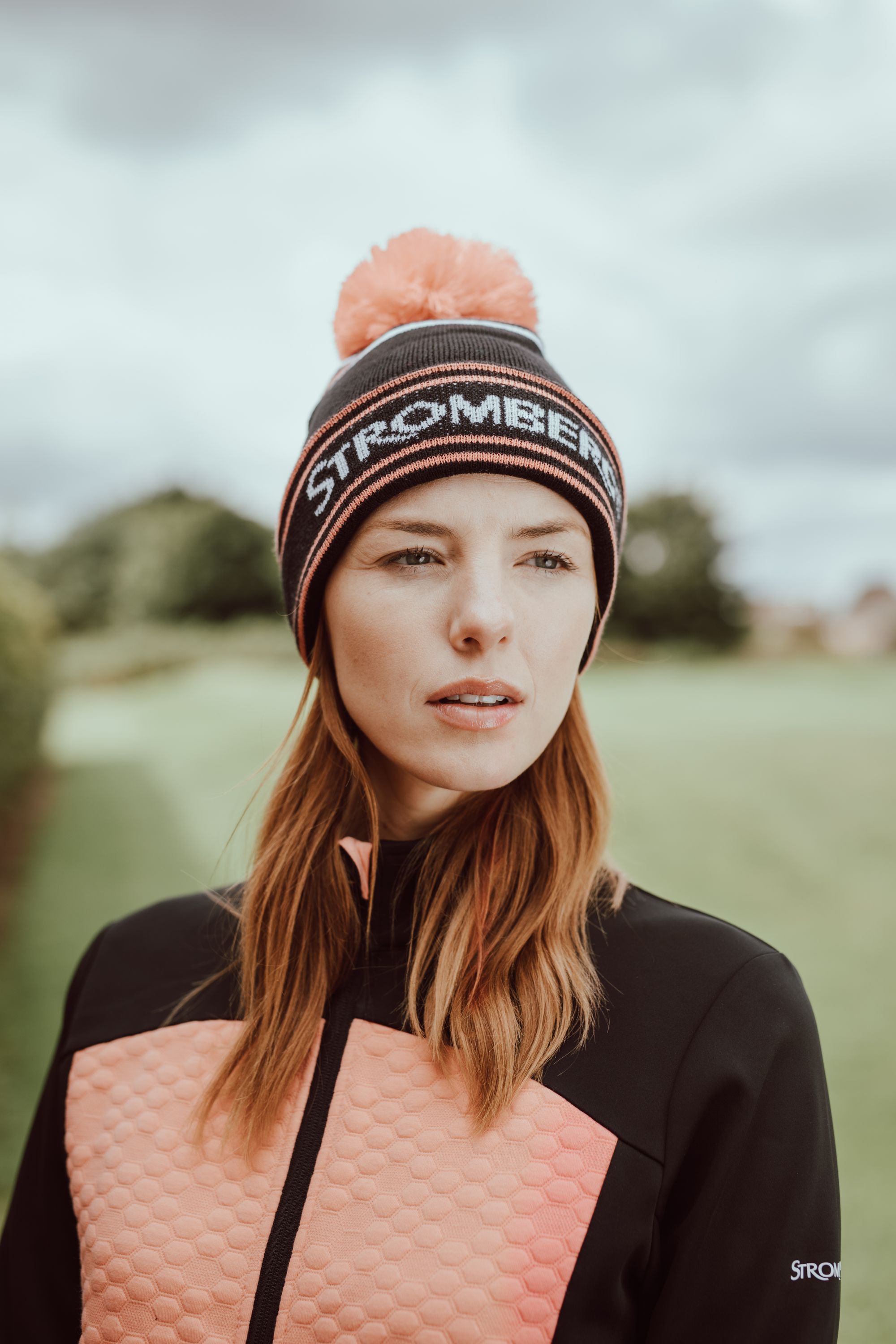 As the sun starts to drift away be sure to put away any hats, caps & visors which you currently possess. The Autumn/Winter headwear section recommends ensuring that your head is shielded from the cold by purchasing a woolly golf hat. With various styles on offer from quilted beanies to thermal insulated bobble hats, keep your head warm and protected in the more exposing climates. By using a golf woolly hat, your head will be kept warmer as your ears will be protected and covered which avoids heat loss and exposing your head to the cold. Lower down a person's head at the neck area we also recommend being fully prepared and making use of a golf snood/neck gaiter. The snood purposely keeps a player's exposed neck area warm to provide clear warmth and comfort when needed.
Although certain baselayers can be used to keep a player cool they are also designed to absorb your sweat and act as a second spin by providing you crucial comfort and extra warmth. Within the Autumn/Winter season these fabulous items of clothing serve as an essential layer to always keep your body warm. Certain baselayers also offer a snood like protection at the neck with a skin-tight collar attached.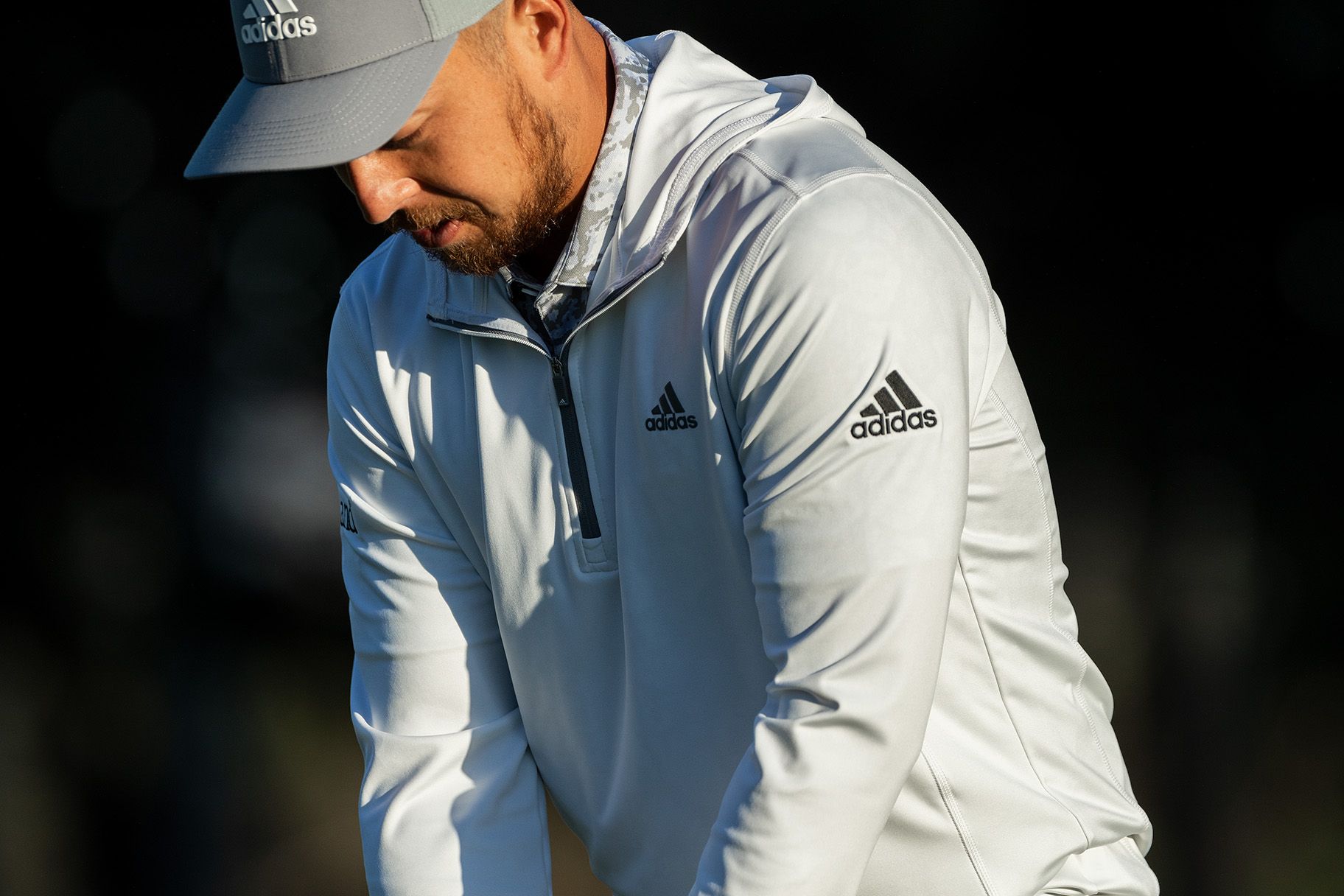 Once the smart golf jumpers struggle to serve a purpose in the colder climates, be sure to purchase a suitable golf windshirt/jacket to keep your upper body fully protected this Autumn/Winter. Windshirts/Jackets predominantly do their job of shielding a player from the blowing cold winds by repelling any moisture that hits the outer shell of the garment. These are heavily needed once Autumn begins because they provide better air permeability because they are made of a single layer of tightly woven synthetic fabric which blocks the wind un-like a regular golf jumper.
The winter style polo shirt aims to provide a golfer with the same level of comfort and breathability in comparison to a summer golf shirt, however, the material of these are slightly thicker in order to provide a player with some much-needed extra warmth. Of course, some days can include an outburst of random summer sun even in the winter months but not to worry as the Autumn/Winter golf shirts allow for high air circulation to ensure your upper body remains at the most adequate temperature.
Autumn/Winter trousers feature a slightly thicker design to provide you with different levels of comfort in the cold conditions. The majority of Autumn/Winter trousers carry the same lightweight and comfortable feel but with further protection in the more exposing weathers. Most of these trousers include thermal, windproof and waterproof protection to ensure that nothing causes a cold discomfort to your legs. These can be a great alternative to wearing a waterproof trouser in the rainy conditions.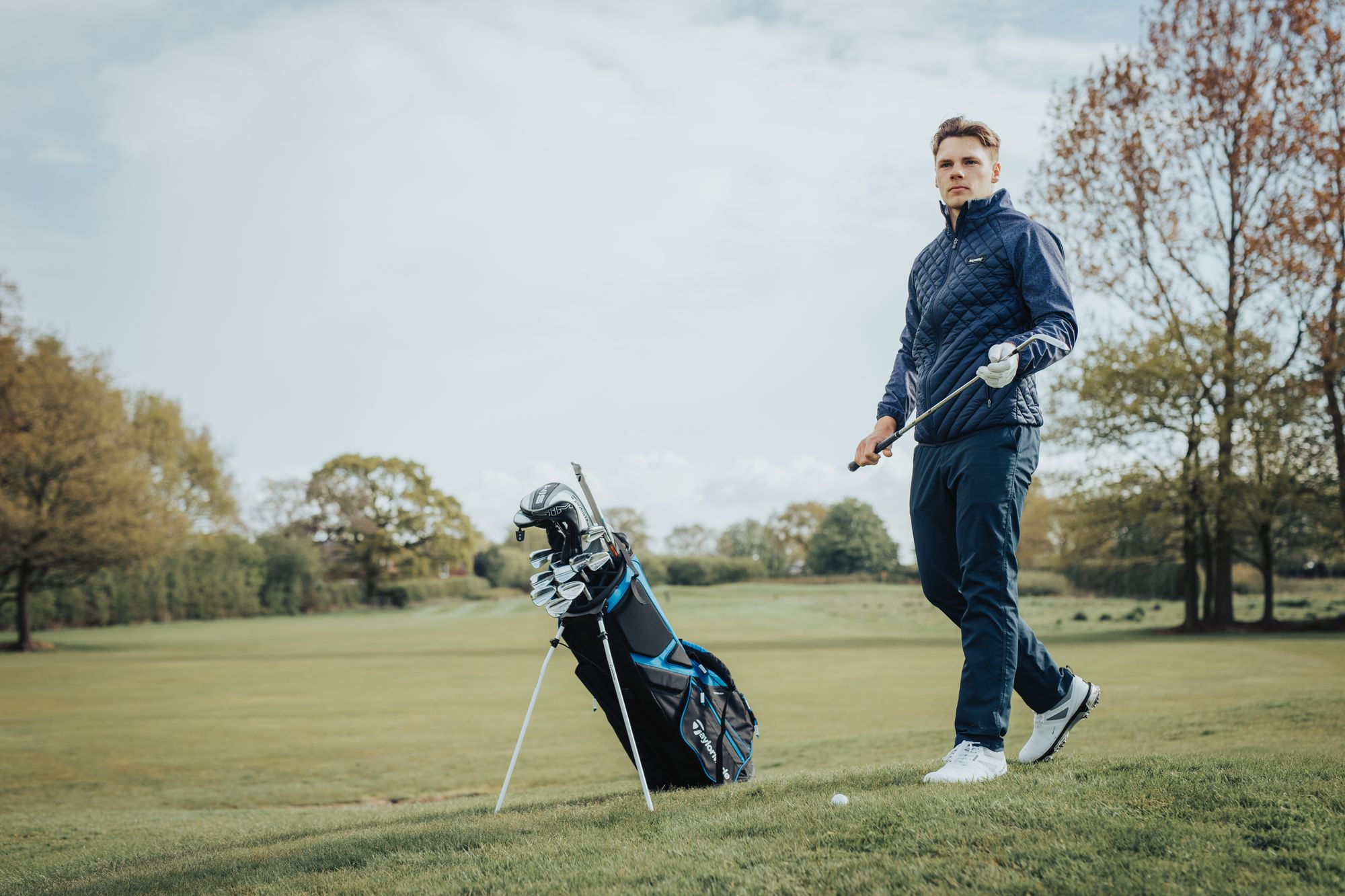 Take advantage of American Golf's Autumn/Winter shoe range. Winter shoes are essential because they perfectly provide a player with a more stable, heavier and waterproof footwear choice to protect a player's feet during the off season. Spiked winter shoes are a must once the season ends as spikes provide a player with better grip because the spikes firmly fix into the ground, avoiding you from potentially slipping when walking between shots or actually executing a golf shot. These are also a lot warmer and have waterproof protection to ensure your feet are fully protected in all-weather conditions. We also recommend purchasing a pair of Autumn/Winter socks as these tend to feature a higher ankle style and are often a lot thicker in order to provide a warmer feel around a player's feet.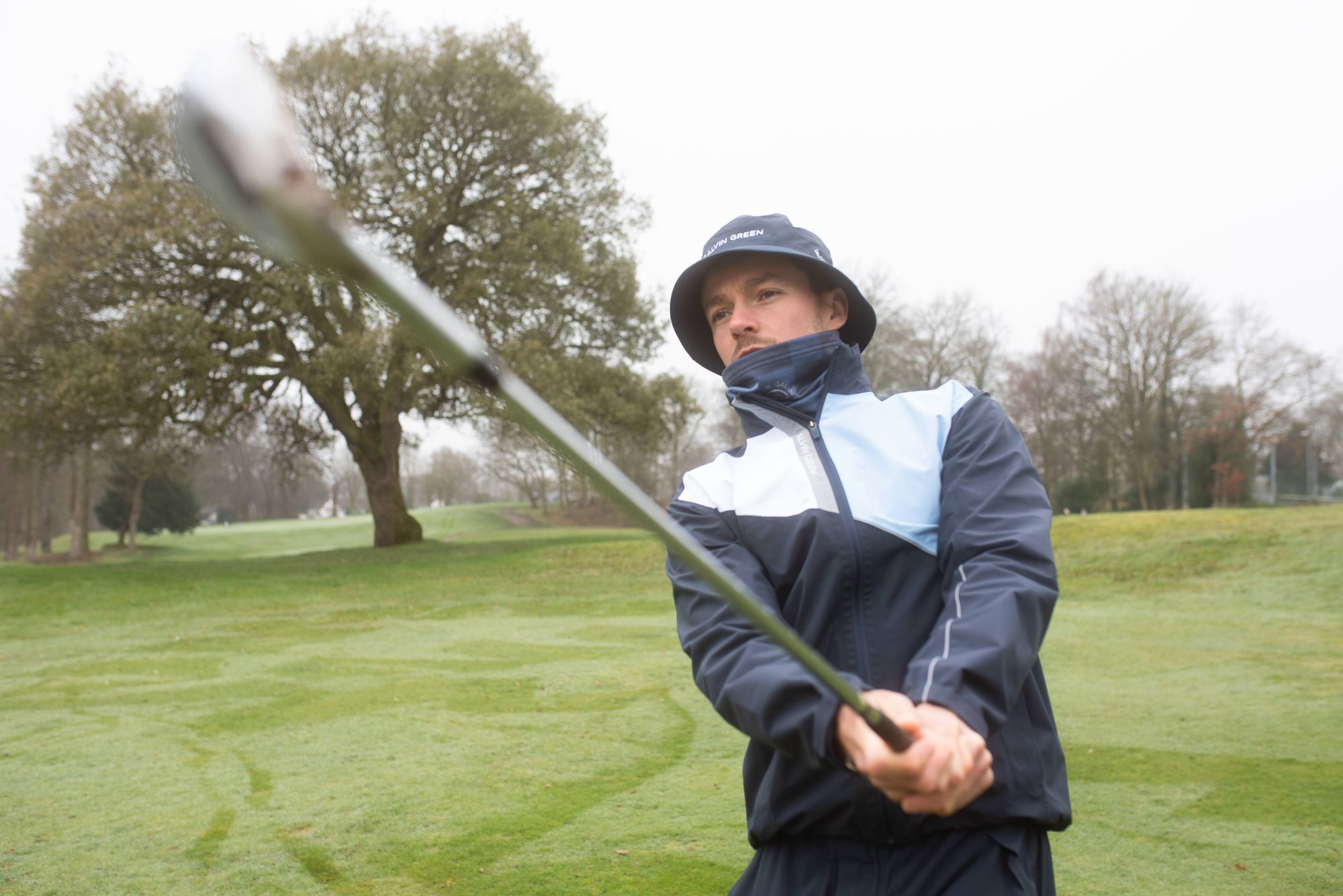 Waterproofs
Waterproofs provide a 100% rain defence to any golfer and their clothing when caught out in the rainy conditions. The majority of our Autumn/Winter waterproofs provide 100% protection while also maintaining key feature requirements such as being lightweight in order to keep the player's swing unrestricted and also offer breathability in rainy but warm temperatures.
Shop our Beat The Weather range online now HERE