Shop our range of Home Training gear HERE
If you're struggling to make it to the driving range but still wish to continue developing your golf game, then don't panic because we've got you covered. American Golf brings you a series of highly advantageous training aids to improve your golf game from the comfort of your very own home. Whether its inside practice in a relatively small room or a small garden which are the places you are stuck to work with then look no further and take advantage of the various home training aids on offer. Even if it isn't possible to practice your long game then brush up on your short game to make sure you are fully ready to pepper the pin when next season comes around.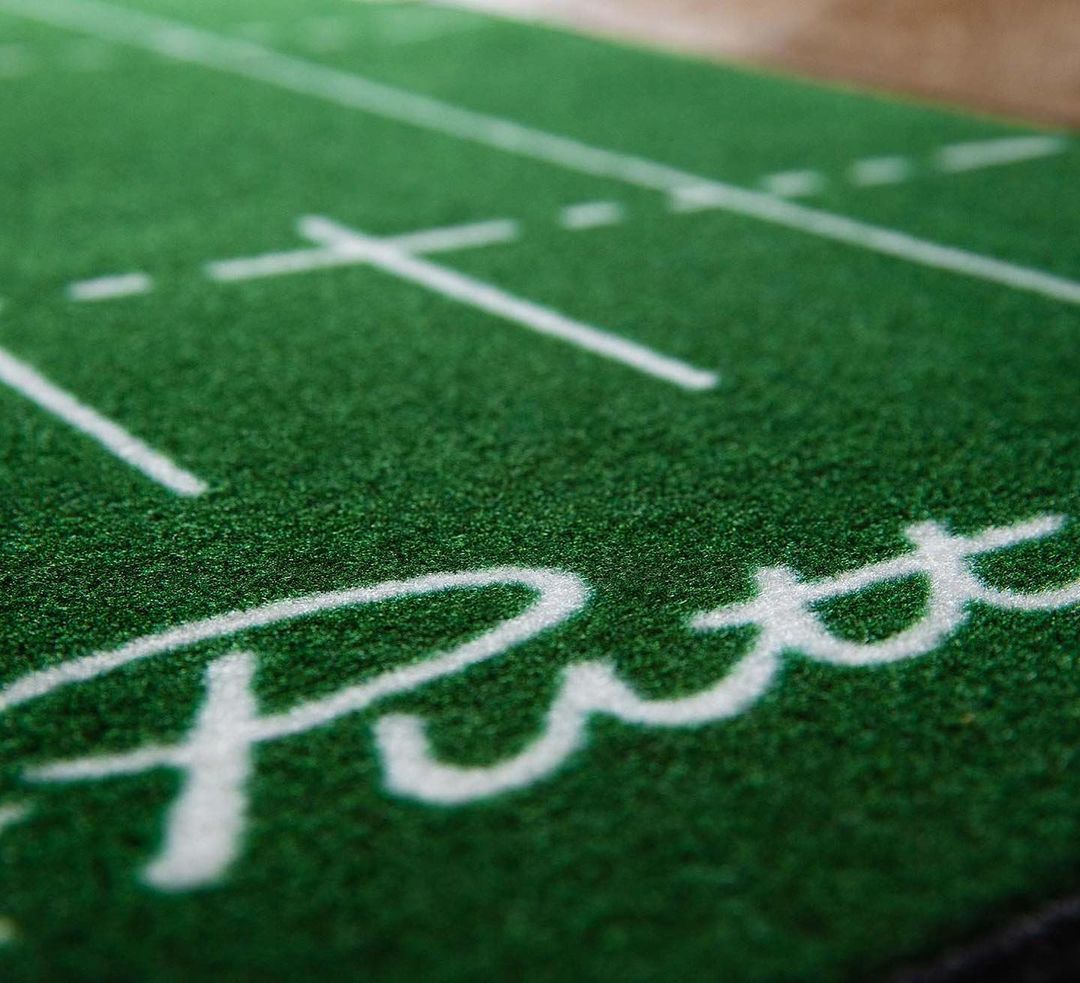 Make use of as many home training aids as you can to help bolster all parts of your game from the comfort of your very own living room, bedroom or even garden. We recommend purchasing as many home training aids as possible including Practice Golf Balls, Practice Nets, Practice Mats, Putting Gates, Putting Mats, Putting aids such as Putting Holes, Putting Mirror Boards and Putting Planes and Swing Trainers. Practice golf balls are simply designed for practice. We provide practice golf balls which come in the form of a plastic air flow option which provides real flight simulation but goes a much-reduced distance and are so soft that they don't cause any damage, perfect for practicing in a small space. Practice nets allow you to confidently practice full golf shots in a relatively small space. Simply hit any sort of golf shot into the net and let the joined frame and net capture the ball and safely feed it back to you. Practice mats simulate hitting shots from turf but without obviously taking a divot and therefore can be constantly used without damaging your floor or garden.
Putting gates and putting mats all help improve your putting stroke path on an artificial mat which simulates all types of real-life green speeds. These can be used inside or outside depending on the user's preference. Putting aids including pressure putting holes, putting mirror boards and putting planes all offer multiple drills to work on executing the correct stroke path when delivering a back and through motion on the putting stroke. All of which are tailored to any players putting style no matter what their setup or putter used is. These putting aids will go hand in hand with a putting mat to ensure you have all the equipment needed to improve your putting game this Autumn/Winter. Swing trainers can be used on the driving range but also at home. These allow you to take your game to the next level by encouraging your swing to memorise the correct swing path while training to then repeat when next in a real life shot on the golf course. This can be an ideal exercise to perform simply in the garden or in a small indoor space by swinging normally without hitting a ball and let your mind and body acquaint to the perfect swing path. Regular use of this will help tremendously improve your golf swing which will be heavily noticeable next time you visit the course.
Check out our friends at Me & My Golf who give you a range of tips to Improve Your Game at home!
Shop our range of Home Training gear HERE