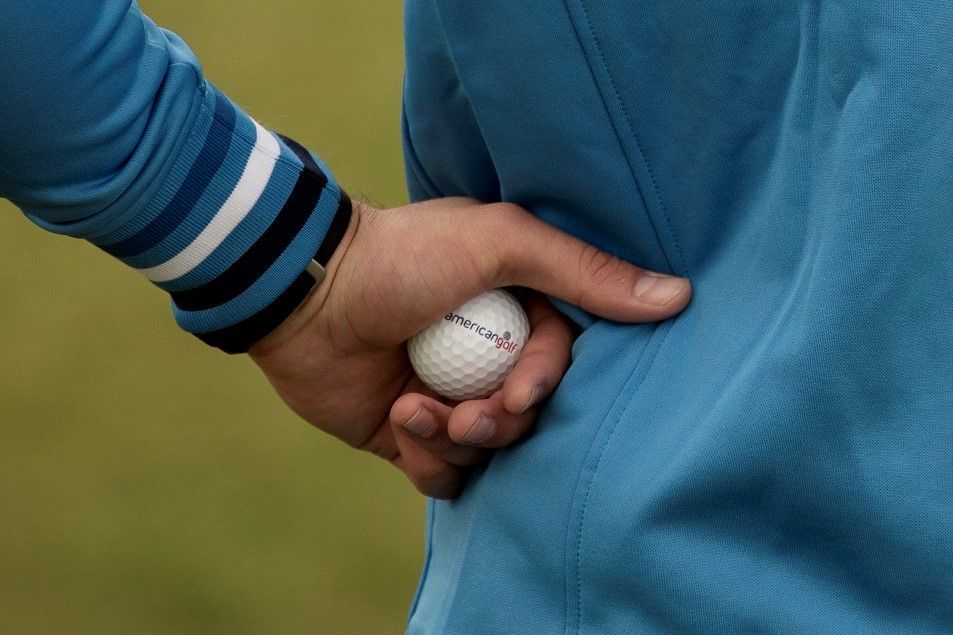 What are the best golf balls for beginners?
At American Golf, we're often about the best golf equipment for beginners. With so much choice, it can be hard to give a simple answer, and nowhere is that more apparent than in the world of golf balls.
What are the best golf balls for beginners? What are the best cheap golf balls for beginners? All great questions, but the answer really depends on which type of golfer you are.
We've drawn our result through a rigorous process testing. As always, there will be areas for debate, but read on for our definitive guide to the top golf balls for beginners in 2022.
Top Golf Balls for Beginners in 2022
Srixon Distance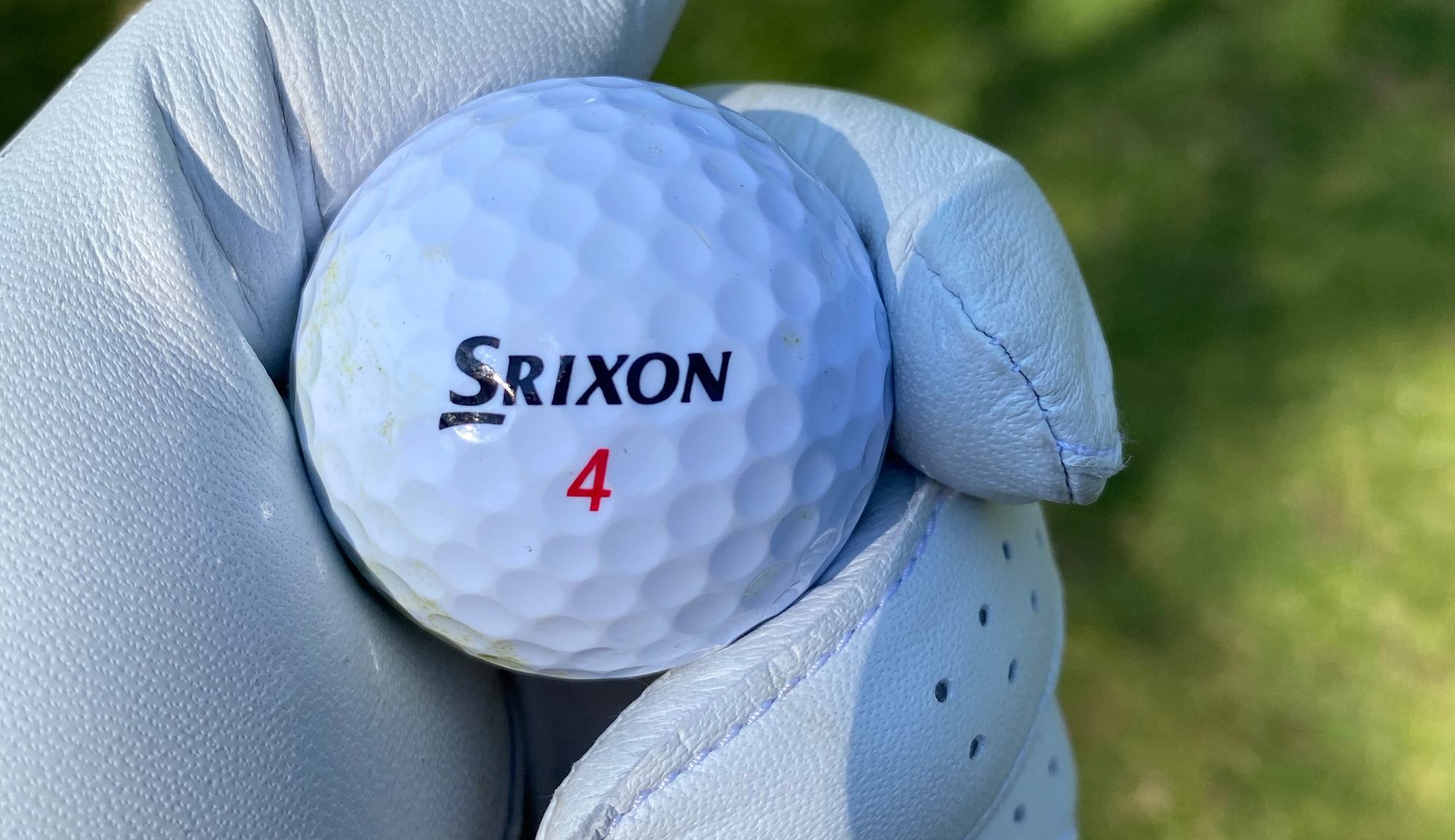 At a glance
· Aerodynamic 324 speed dimple configuration with true and penetrating trajectory
· A 2-Piece Construction Golf Ball
· Highly resilient ionomer cover provides longer drives and exceptional cut proof durability
· Energetic Gradient Growth core with soft compression for high velocity shots
· Fantastic value
Though not always seen as one of the 'big boys' in the golf market,  Srixon has nonetheless been consistently producing some of the best ball technology in the game for years, and the Srixon Distance is no exception.
These 2-piece golf balls are packed with technology to create high initial velocity on every shot. The highly resilient ionomer cover design results in longer drives and superior cut proof durability, while it has a large Energetic Gradient Growth core in the centre for a softer feel without sacrificing distance.
The soft compression gives high initial velocity, high launch angle and low spin, delivering a penetrating and more stable flight in any wind conditions. Superb value and a worthy first place in our best cheap golf balls for beginners. The only issue we see with these balls is that they're such great value, we sometimes struggle to keep up with demand!
Great all-rounder, fantastic value.
Total Score: 33/40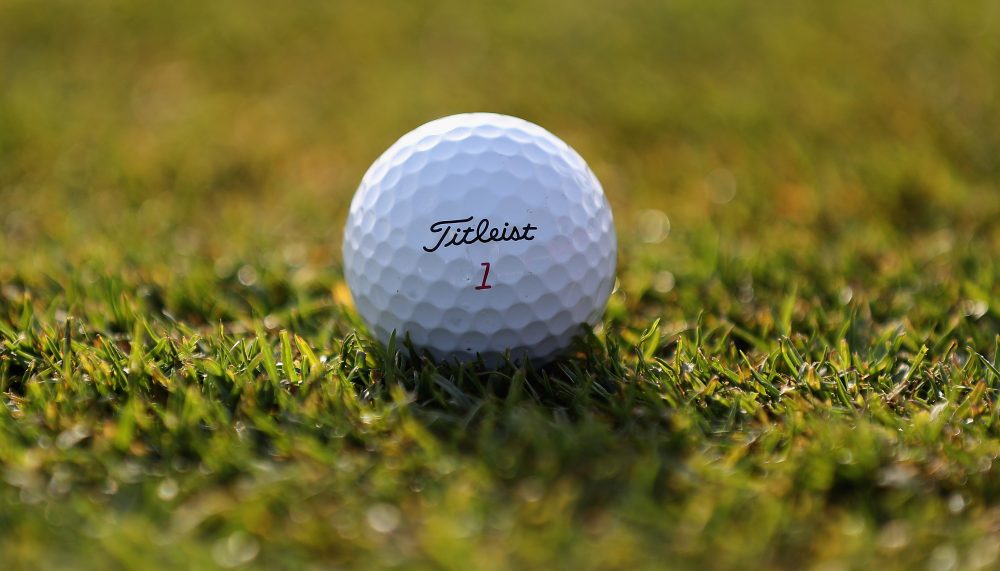 At a glance
· Higher Speed LSX Core
· Spherically Tiled 350 Tetrahedral Dimple Pattern
· NaZ+ Cover
· Engineered for Maximum Velocity
The undisputed heavyweight of the ball division, Titleist has a well-deserved reputation for making some of the biggest advancements in golf ball technology that the game has ever seen. Well known for their Tour-level balls, this industry behemoth also knows its business when it comes to the best golf balls for beginners.
The Titleist Velocity was created for maximum velocity, giving incredible distance on every shot. New advancements in golf ball technology allowed Titleist to manufacture the ball with a new high-speed LSX core and NaZ+ cover that delivers high speed and low spin off the tee for greater distance. It's spherically tiled 350 tetrahedral styled dimple pattern enhances flight trajectory to optimise distance performance.
Fantastic ball, most expensive in the list.
Overall Score: 29/40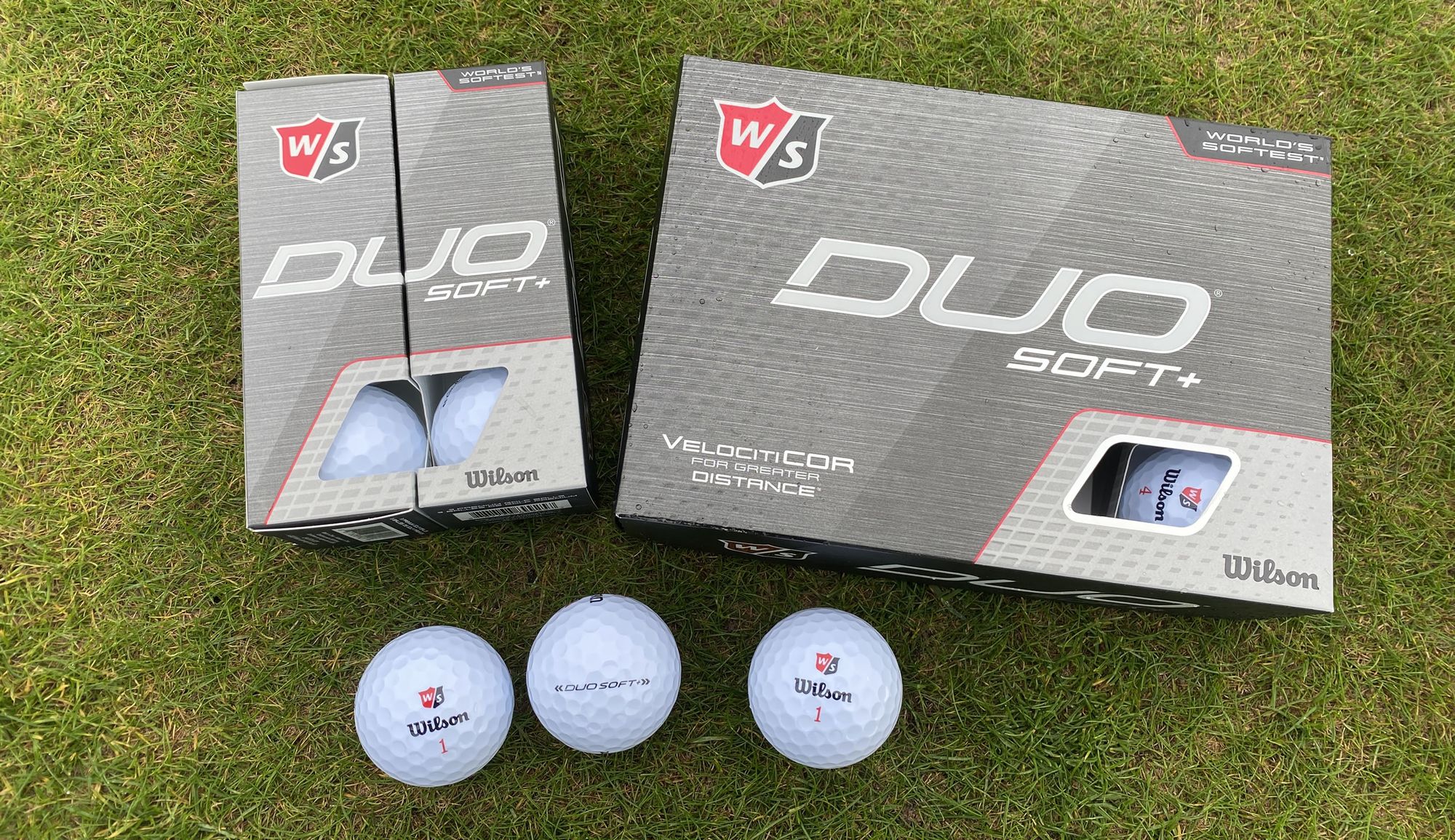 At a glance
· Velociticor Core Technology
· Ultra Low 35 Compression
· 2-Piece Construction
· Soft Feel & Greater Distance
Wilson Staff is another brand that has a real heritage of producing top quality golf balls, without the recognition of some of the bigger brands. This premium golf ball claims to be the world's longest and softest 2-piece ball with a new Velociticor core for even more distance performance. While we will have to take their word for that, it certainly flies well and feels great!
The new core formulation delivers the lowest compression value of any soft ball on the market, giving an improvement in ball speed of 2 mph. This gives extra yards, even at slower swing speeds and provides exceptional feel for improved touch and responsiveness around the course.
Advanced technology in a great beginner's ball.
Overall Score: 29/40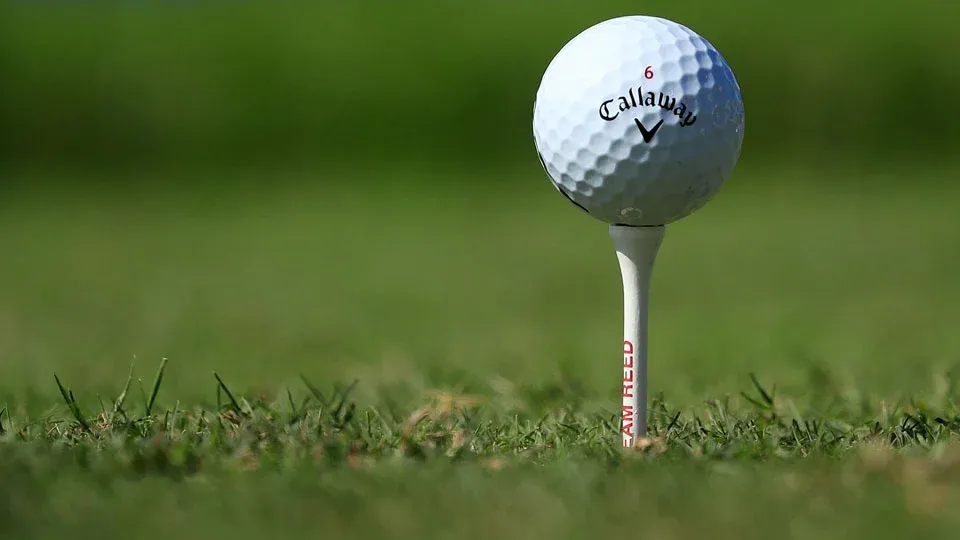 At a glance
· Optimised Core
· Ionomer Cover
· Hex Arodynamics
· Soft Feel
A legend in the golf ball market, the Callaway Warbird has a reputation for its distance and despite not being new to the market, is still a fantastic option in the category, top golf balls for beginners in 2022.
The Callaway Warbird golf balls feature a revolutionary Hex aerodynamic cover for exceptional carry distance and improved flight. The core of the ball has been optimised to give a soft feel and faster ball speeds to get the maximum distance out of the driver.
Hex aerodynamics reduce the drag effect to produce a more penetrating ball flight, with an ionomer cover that seals in all that distance from the core, for maximum performance out on the fairways.
Distance, Distance, Distance!
Overall Score: 29/40
At a glance
· High-Repulsion Rubber Core
· Mid Ionomer Cover
· 368 Dimple Pattern
· Soft Feel
Relatively new to the U.K. market, Japanese manufacturer Honma is known for its high-end clubs, but with these additions to its range, it will soon have a reputation for great golf balls for beginners.
The Honma D1 is a 2-piece golf ball that has been designed with distance in mind. Constructed with a new combination high-repulsion rubber core and mid ionomer cover, the D1 gives more distance from every swing combined with the feeling of a softer golf ball. The D1 has an improved aerodynamic 368 dimple pattern which helps the ball to launch on a piercing trajectory and cut through the air for more consistent long-distance performance.
Distance and consistency.
Overall Score: 29/40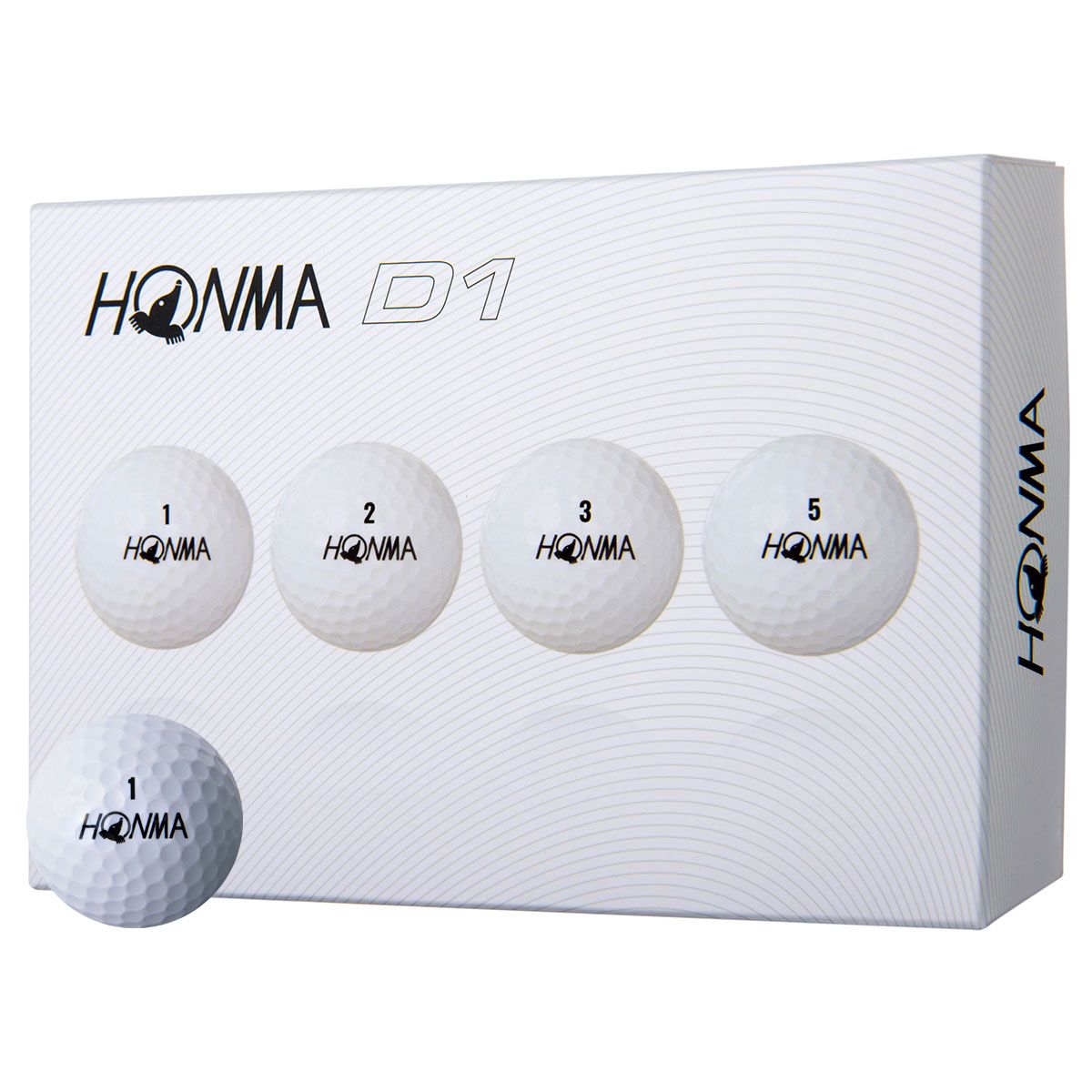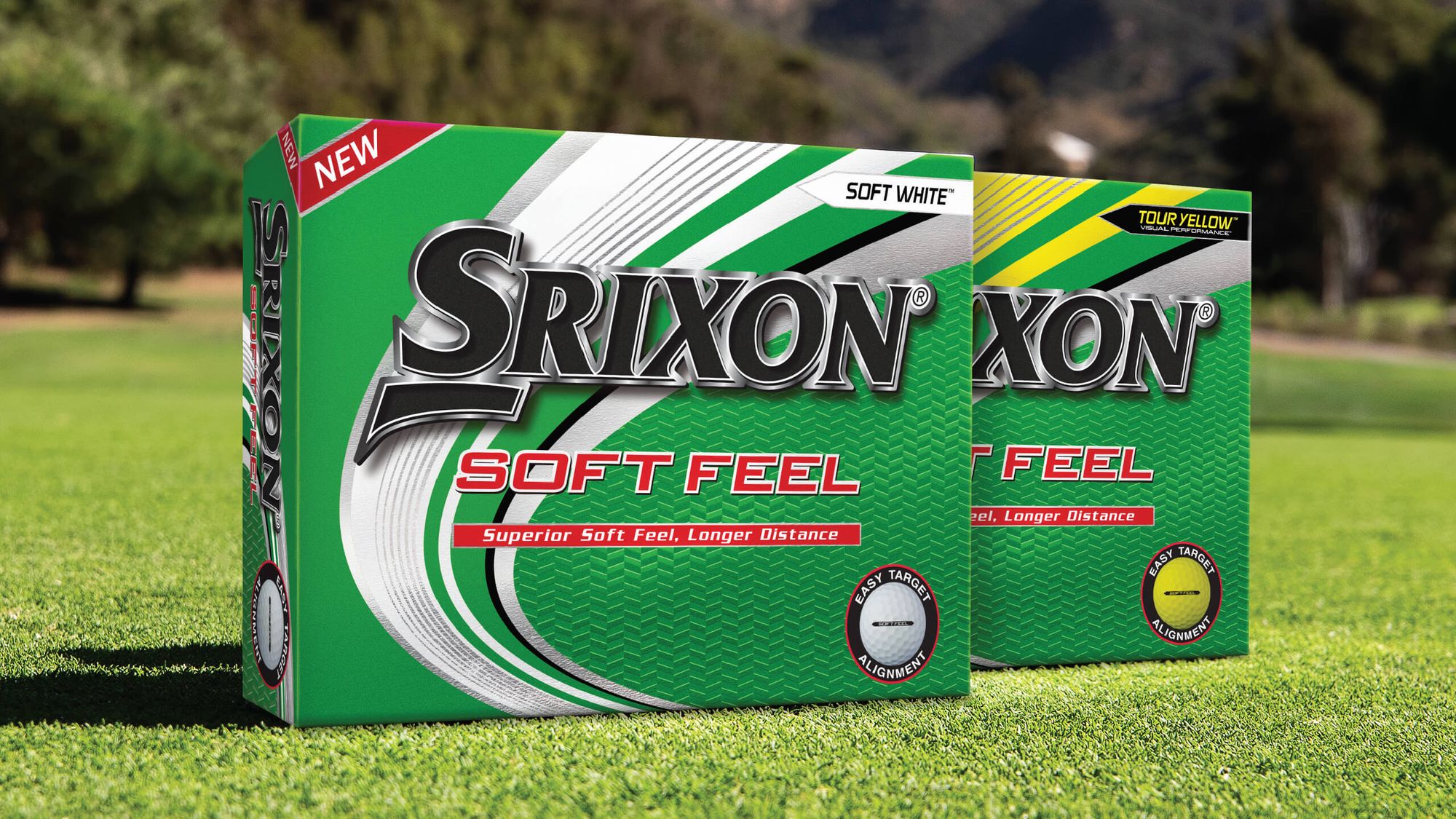 At a glance
· Soft Energetic Gradient Growth Core
· 338 Speed Dimple Pattern
· Softer Feel
· Even More Distance
In the top golf ball for beginners for 2022 category, it's no surprise to see this long standing classic from Srixon. The Soft Feel has been on the market for a few years now, but with this latest incarnation of the classic design, the Soft Feel builds on its reputation as a great all round ball.
The new Soft Feel features a Soft Energetic Gradient Growth Core that provides the golfer with an even softer feel than previous versions. The ball is softer in the centre and firmer on the outside than previous generation balls, providing a high launch and low spin off the tee. Add in the aerodynamic 338 Speed Dimple pattern and penetrating flight, despite its soft feel, this ball still delivers on distance.
Impressive feel for a beginner's ball.
Overall Score: 28/40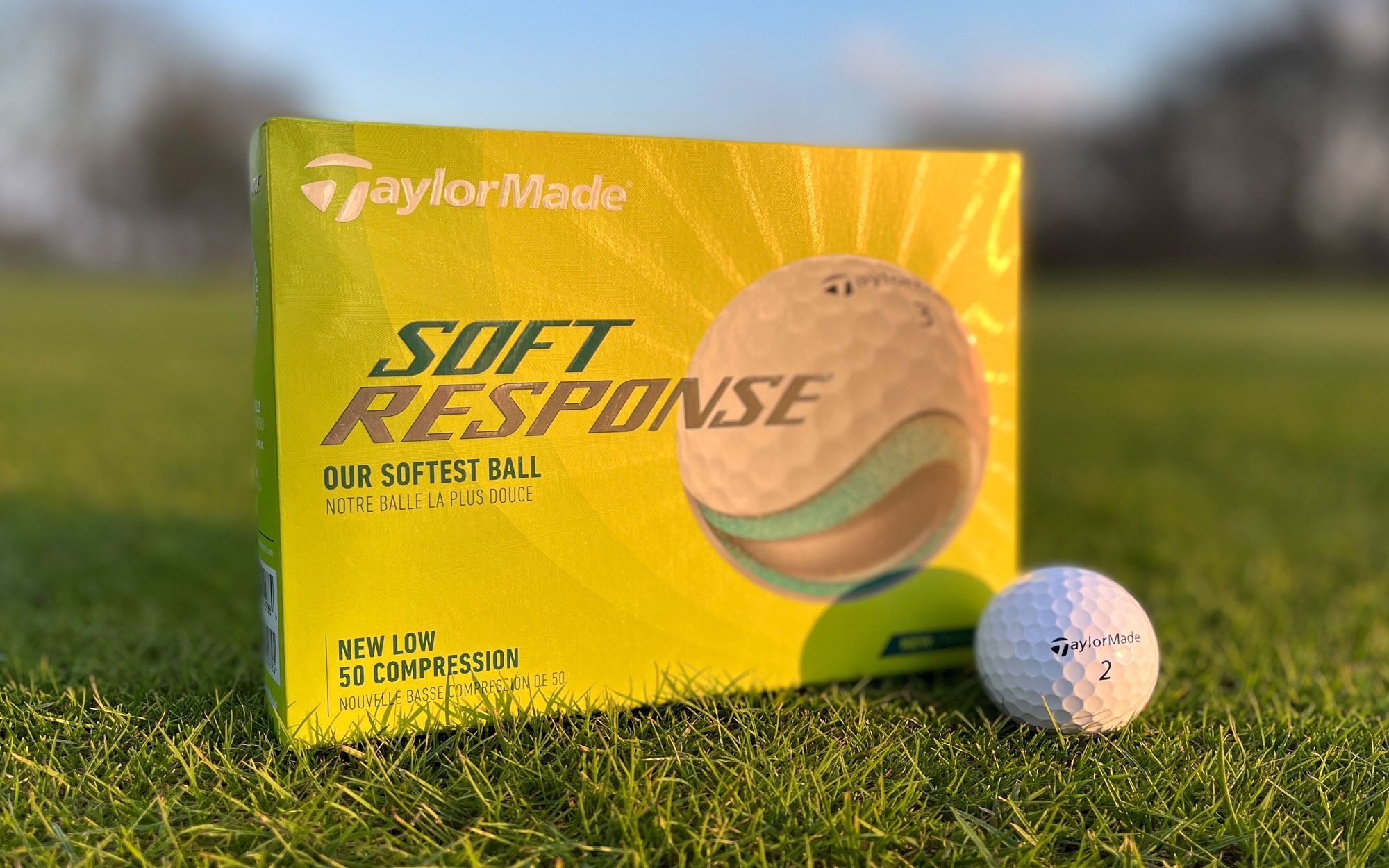 At a glance
· Extended Flight Dimple Pattern
· Soft-Tough Ionomer Cover
· ZnO Flex Core™
· 3-Layer Construction
Another great contender for best golf ball for beginners from TaylorMade, the Soft Response shows that even within one brand's beginner category, there's choices to be made!
The soft response ball has a hi-spring 3-layer construction thanks to its 35 Compression ZnO Flex Core™. This provides a faster ball speed and explosive distance, and when combined with the seamless 322 dimple pattern with shallower u-shape dimples this ball gets up in the air quickly and keeps on going!
Soft, responsive and long!
Overall Score: 28/40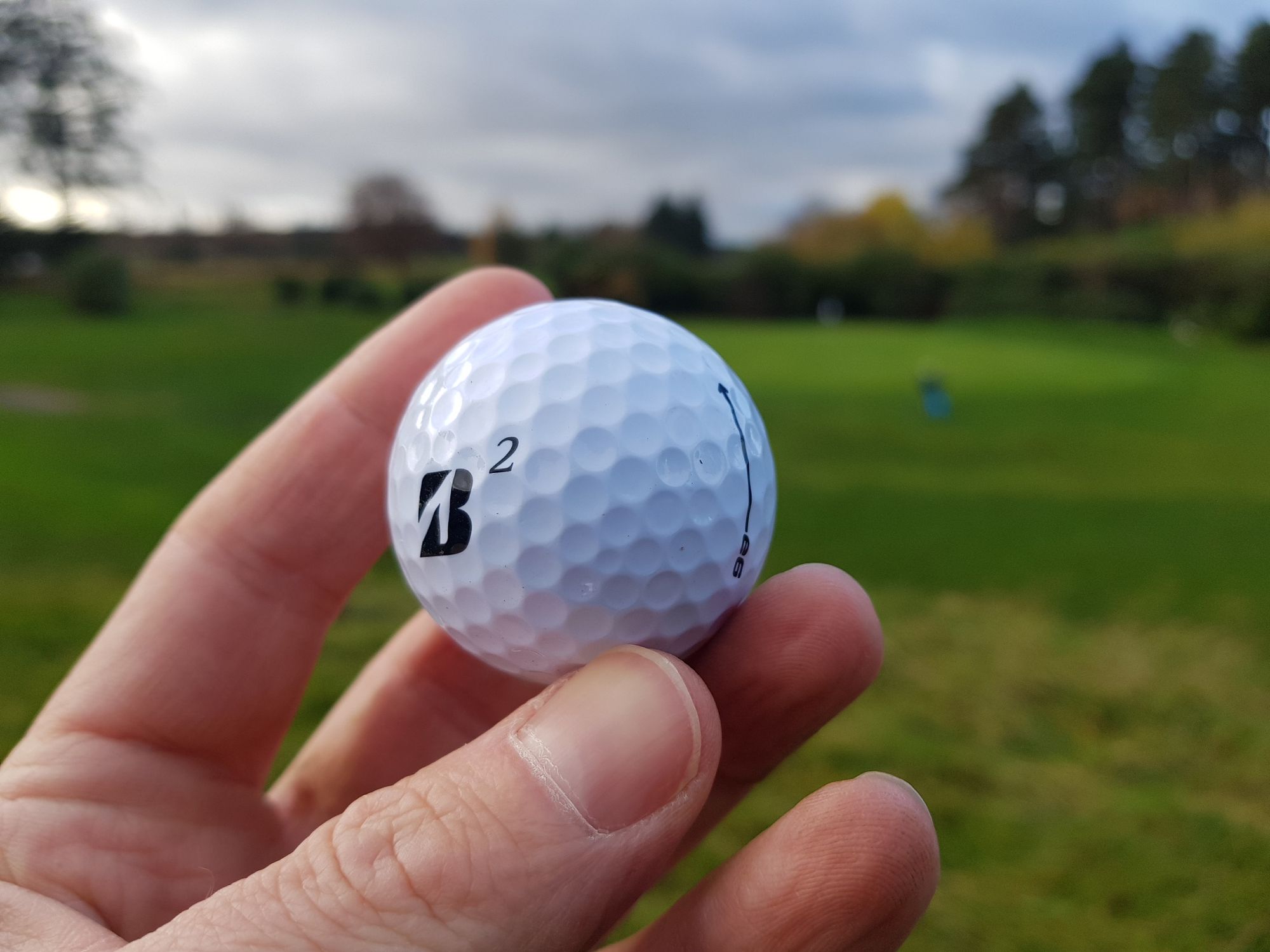 At a glance
· Delta Wing Dimples
· Soft Feel
· Low Driver and Long Iron Spin (for increased straight distance)
· Advanced Mantle and Cover
Bridgestone is the brand that a certain Tiger chooses to play, so they must know a thing or two about golf balls!
The e6 Soft is a high-performance golf ball that has a super soft feel and has been engineered to provide long straight distance. The patented Delta Wing dimples provide less drag and smoother airflow when the ball is in flight, combining perfectly with the advanced mantle and cover that offer increased performance on greenside and iron approach shots.
Packed with technology!
Overall Score: 28/40
Overall results:
Perhaps not the champion anyone would have expected! The Srixon Distance was always going to be the best cheap golf ball for beginners, but with a strong showing in distance and durability categories, we think we have a worthy champion.                                                                                                                          
What do high handicappers need in a golf ball?
For the purposes of this review, we consider high handicappers to be in the range 18 to 28 for men and up to 36 for women. We're looking at golfers who are comfortable with the basics and are aiming to make the next steps in their progression.
As always in golf, there is no easy answer, but here are some of the key considerations to take into account when looking for the best golf ball for higher handicappers.
Spin
When a golf ball is hit, it naturally creates back spin. This then changes the behaviour of the ball in the air. A high spinning ball will create a higher ball flight and generally give greater carry on the ball, but it will also likely stop a little sooner too.
This is a great characteristic for approach shots, and shots around the green. As well as creating backspin, a high spinning ball is sensitive to side spin when the club doesn't hit the ball square, so this can be a risk for high handicap golfers that are prone to slicing the ball.
Low spinning balls have the opposite effect. They fly on a flatter trajectory and get more roll after they land. They are more likely to maintain a straighter profile, but can be more difficult to control around the green.
Unless you struggle with a particular type of shot, the best ball for a higher handicapper is one that combines the control of a high spinning ball into the green with the consistency of a low spinning ball off the tee. A great example of this is: TaylorMade Tour Response.
Compression
Compression in a golf ball is the amount that the ball flexes on impact. This is measured on a scale that generally runs from 0 to 200 where 0 is the lowest compression. The advantage of a low compression ball is that it springs back against the face on impact. This gives players with slower swing speeds the chance to get a few extra yards from every shot while maintaining control over their swing.
While it might be tempting for higher swing speed golfers to go straight for the low compression ball, it does add in a level of unpredictability on strikes that aren't completely square. That's why most high swing speed golfers, including most Tour Pro's go for a higher compression ball, benefiting from both the distance and the consistency.
In general, higher handicap golfers tend to have slower swing speeds, so in this category, one of the best balls for higher handicappers is: Bridgestone Tour B RX.
Construction
There's a lot of talk in the golf ball category about the construction and the number of 'pieces' in a golf ball. In simple terms this is the number of layers in a golf ball.
One piece is very rare nowadays except for range balls and value offers.
Two-piece balls tend to be harder and have a firmer Surlyn or Ionomer cover. They offer distance as their primary feature with a focus on durability, though recent technology advances have made the modern 2-piece the match of older 3-piece balls.
Three-piece balls are generally softer and offer a good balance between distance, feel, spin and price. They are designed with a solid rubber or liquid core that is wrapped in a layer of the brand's own technology followed by a Surlyn, Ionomer or Urethane cover. Each brand has their own take on this style of ball that delivers different characteristics, but for our high handicappers, this is likely to be the most rounded group to choose from.
Four and five piece balls are relatively recent addition to the market and aim to deliver that elusive combination of distance and feel. The technology and research that goes into these balls is incredible, and that's reflected in the price! So while we would never say a high handicapper couldn't benefit from a four or five piece ball, it could become an expensive habit if your drives are wayward!
There's plenty of choice when it comes to ball construction, but for us, the best golf ball for a high handicapper will be a two or three piece. Our choice in this category is: Titleist Tour Soft.
Durability
Generally speaking, golf balls have an outer cover that is made from Surlyn, Urethane or Ionomer. But once again, the laws of balance come into play!
A Urethane cover is softer and allows the ball to more effectively grip against the grooves on the club. This results in a soft feel, great feedback and increased spin, particularly around the green and on approach shots, but it does generally sacrifice a little distance and leave the ball more prone to cuts and marks off the club.
A Surlyn cover is a harder external protection. It is generally used more on distance balls and on two piece balls where cost and durability are a factor. Surlyn allows the ball to take more punishment without changing the exterior quality of the ball, but it does make it more difficult for the club's grooves to grip into the surface causing spin.
Ionomer is a newer material that tries to bridge the gap. Slightly lower spinning than Urethane, so long off the tee, but higher spinning than Surlyn while maintaining many of its durable characteristics. For the high handicap golfer, there are great options in each category, but we would go for the Ionomer cover: Srixon AD333.
Price
There are few things worse in golf than taking a brand new ball out of the packet and sending it straight into the trees, never to be seen again! While we know that every golfer wants the best equipment for their game, we also know that consistency and accuracy are two of the hardest skills to master for a higher handicapper. And standing over a shot worrying about where your expensive ball will end up is doing no-one any favours.
If budget isn't an issue then there are some amazing premium balls out there that offer the latest technology and game improvement benefits. But while your game is still improving there are lots of options in the mid-price range that deliver benefits that are perfect for the high handicap golfer while going easier on your wallet.
A really good value golf ball for the high handicapper is: Wilson Tour Velocity
All-rounder
With so many great balls on the market, it's difficult to pick one. But at this level of technology and price point, the ball that never fails to impress for us is: Srixon AD333
---
Summary
In summary, there's more to a golf ball than meets the eye!
To get the best out of a golf ball it has to be the right ball for your game. All through the category there are trade off's – distance vs feel, durability vs spin, price vs technology. All of these are serious considerations for beginner golfers so it's important to think about your game and what it needs.
Are you a high or slow swing speed golfer? Do you struggle for distance or direction (or both!)? Do you need more control around the green or a lower ball flight with your drive? The answers to these questions will point you in the right direction for the best golf ball for beginners and the best golf balls for high handicappers. And if you still aren't sure after reading through all of the information, get down to an American Golf store near you and one of our colleagues will be happy to help you work through the options.
And if these categories don't quite fit your game, keep an eye out for our articles on Best Golf Balls for Seniors and Best Golf Balls for Professionals.
Shop our full range of Golf Balls online HERE