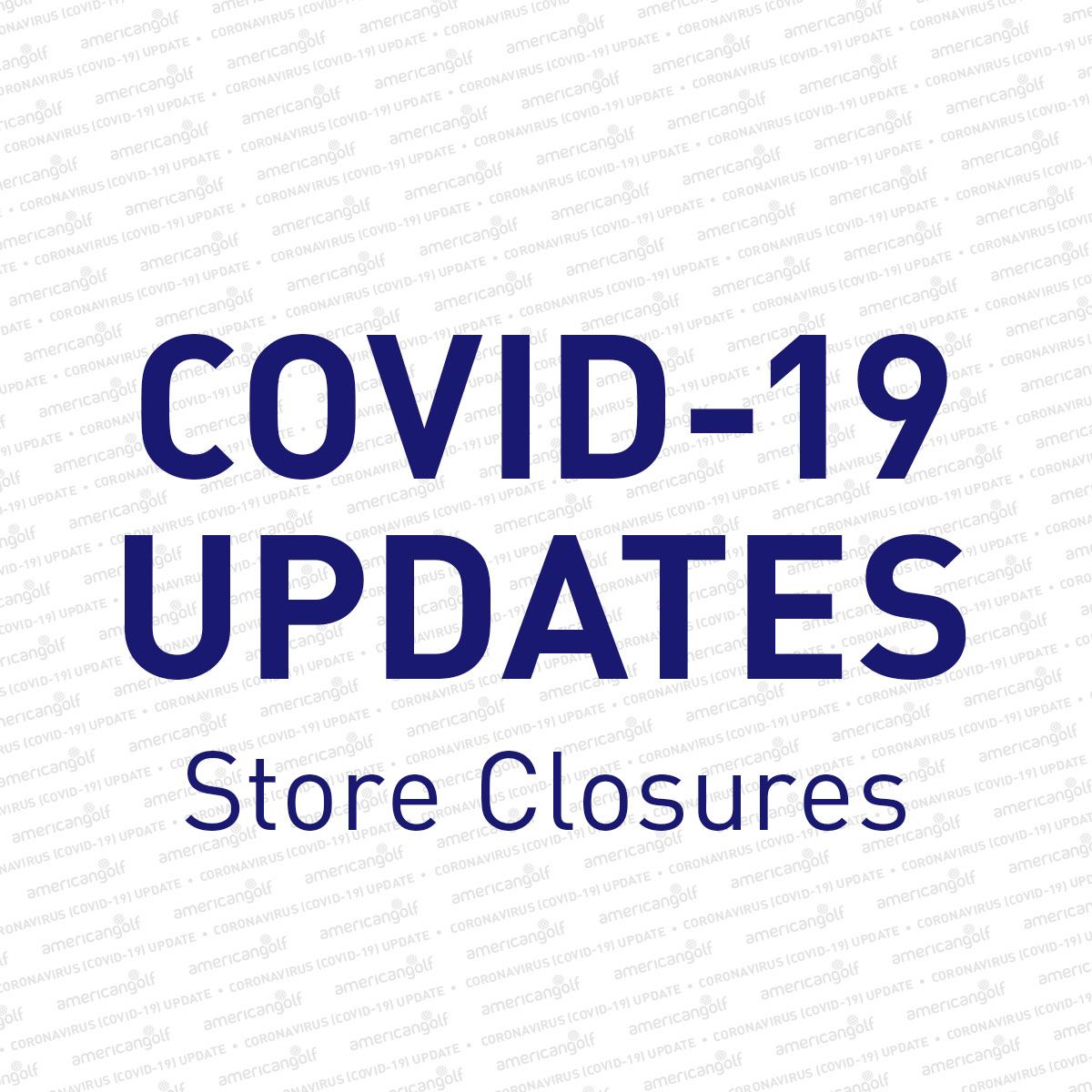 To all our American Golf Customers

We hope that you and your families remain safe and well as we move into 2021, and we bring you this update in full support of all recommendations provided by the government. In line with the recent announcements regarding the closure of non-essential retail, please check our website for the most up to date information. We continue to operate a Click and Collect service from a very small group of stores.

Regarding CUSTOM FIT and PERSONALISED ORDERS, we continue to work closely with our suppliers in order to catch up on the back log of orders that have been placed. We also continue to work with our delivery partners to get your products to you as quickly and safely as possible, this includes contactless delivery. Please understand that we are still experiencing delays from our courier partners, who are dealing with unprecedented volumes during this time. Unfortunately, if you have placed an order for a Custom Fit product at your local store, we will be unable to allow you to collect this order if the store is closed and not offering a Click and Collect facility. We apologise for this inconvenience; the decisions have been made in order to protect our colleagues and safeguard our business so that we can be ready to return to trade as soon as we can do so.
With courses and ranges in England and Wales, N.I. and R.O.I. closed, please continue to keep up to date with our social media channels, blog and website, as they are regularly updated with the latest information and news from the world of golf, and our plans for a safe return to trade.
We continue to have a team of people "Working from home" where possible, as recommended. The exception to this is our experienced crew in the distribution centre working under the strictest guidelines where safety is paramount. With their help we can provide our customers with the products they need to "Play at Home" and remain safe during this pandemic.

You can still shop online HERE for all your essentials.

For any other help or information, please call the team on 01925 939999 or email aftersales@americangolf.co.uk  We ask that you allow for some delays in our responses as we are experiencing a VERY high volume of contacts at this time and the customer service team are also working from home.
On behalf of everyone at American Golf, we thank NHS staff and all essential key workers for the amazing job they continue to do keeping everyone safe and well.
We thank you, our customers, for your patience and truly appreciate your ongoing support.

Stay Home, Stay Safe and Stay Healthy

From all at American Golf