You may have heard of the 'scoring zone,' which is generally regarded as the part of the golf course within 100 yards of the green, as you play the hole. The reason it has earned this name is because, if you want to improve your scores, this is the best place to do it. The world's best are disappointed if they don't get down in two strokes from or within this distance. The rest of us cannot realistically aim for such an elevated standard but it is not unreasonable to have an ambition to hit the green, and then take no more than two putts. From 100 yards or less you will possibly be hitting a 9-iron but in all probability the club in your hand will be a wedge of some description. Broadly, these are pitching wedge, sand wedge, gap wedge or lob wedge.
Because wedges are finesse clubs, the use of which relies much more on feel and touch, it is probably worth your while spending a little time and effort to ensure that the wedges in your bag suit the characteristics of your game. For example, if you're adept at taking something off a full swing, by making, say, a half or quarter swing, you may find that one club works for a multitude of shots. But if, like me, you find it difficult to make anything other than a full, committed swing, you may want a variety of clubs, with different degrees of loft, to play your best. When I worked on a golf magazine in the 1980s and '90s I wrote instruction articles with Australian pro Craig Parry and from 80 yards in he used only a sand wedge, his rationale being that it's easier to use just one club and simply vary the length of backswing he took, or increase or decrease loft by adjusting the clubface at address. Others like to have an array of shots at their disposal – from a long bump-and-run to a 'parachute' flop shot that flies high and lands softly. It's a free country so you're allowed to adopt whichever style, or equipment, that suits you best.
---
Top 10 golf wedges 2023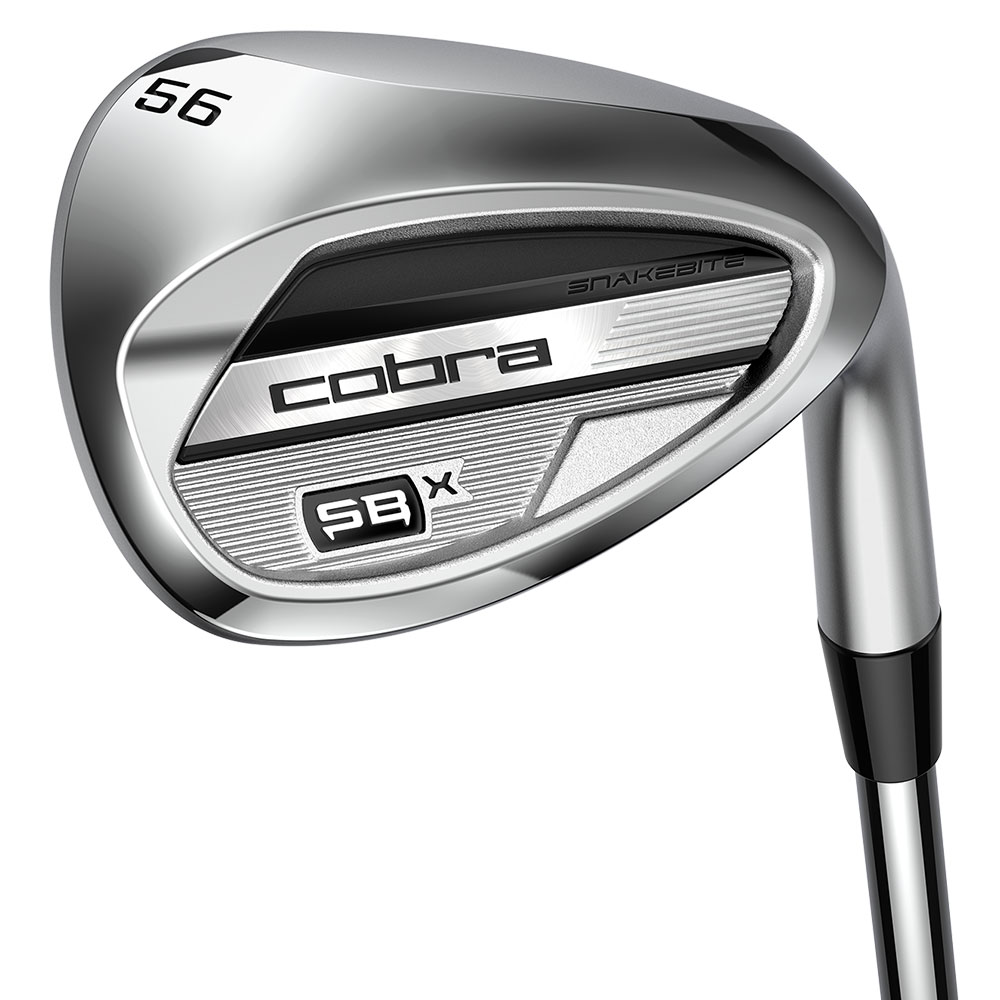 Loft: 52°, 56°, 60° Left-handed: No
Apart from the deadly name, this range of wedges has more custom-fit options than you can shake a stick at. It can be tailored to your specific needs at an AmericanGolf store, where you can specify loft, degree of bounce, lie angle, shaft make, flex and length, along with a choice of grips and grip thickness. For example, the loft options range from 48 degrees up to 60, in two-degree increments. If you can't find a preference from that lot that to suit your game, you're probably a physical freak. Cobra wedges have been re-engineered with cutting technology that make the grooves on the clubface so they have greater depth and sharpened edges, along with progressive grooves, so you get wider grooves, set closer together on more lofted clubs, with more traditional thinner, deeper grooves if you opt for a club with less loft. The result is that the greater the loft, the greater the spin, grip and consistency. It comes with a one-year guarantee.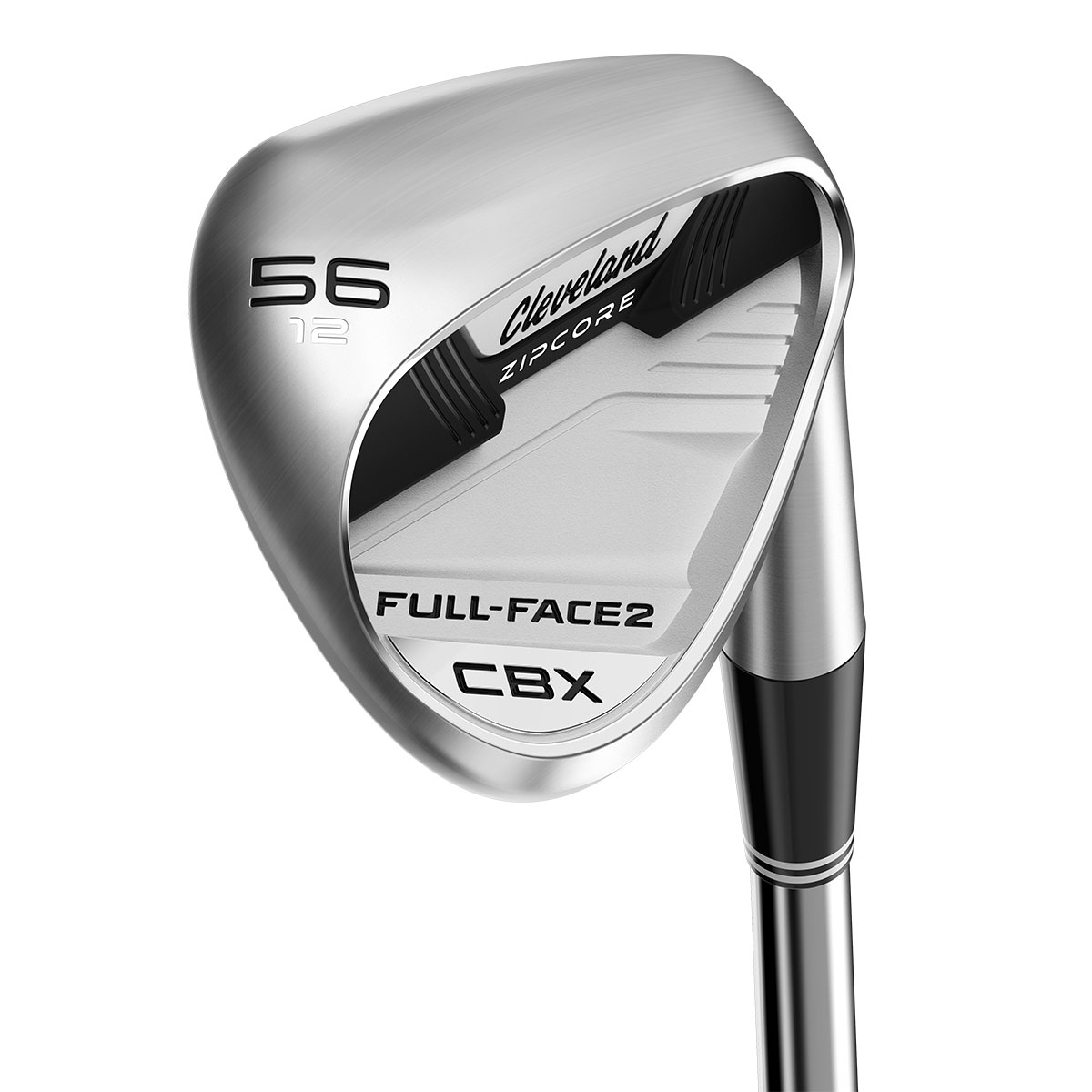 Loft: 52°, 56°, 60° Left-handed: No
This club, like many featured here, is only available with a steel shaft, so a few words of explanation. You may have noticed that many golfers have graphite shafts in their irons but steel ones in some, or all, of their wedges, so let's examine the differences. Graphite is more expensive but lighter, so you can generate more clubhead speed but they also tend to have more torque, or twisting. Because they can be swung faster, they tend to produce greater swingspeed and therefore distance. Steel shafts are less expensive, have less torque or lateral twisting, tend to hit the ball slightly less far but they do give better vibrational feedback through the hands. They are also more consistent and stable. As a general rule of thumb, if you are a relative novice, or have a slower swing-speed, think of graphite, otherwise you will probably want to consider steel, which is where this Cleveland option comes, being available with metal shafts. Lofts are available in two-degree increments from 50-60 and the clubface is one of the largest around, which does give a bit of confidence. They also feature a tasteful Matte finish so you won't get dazzled on a sunny day and yes, we do have those occasionally in Britain. Sharp, deep and tightly-spaced grooves all work to give greater consistency and control, along with super spin characteristics. One-year guarantee.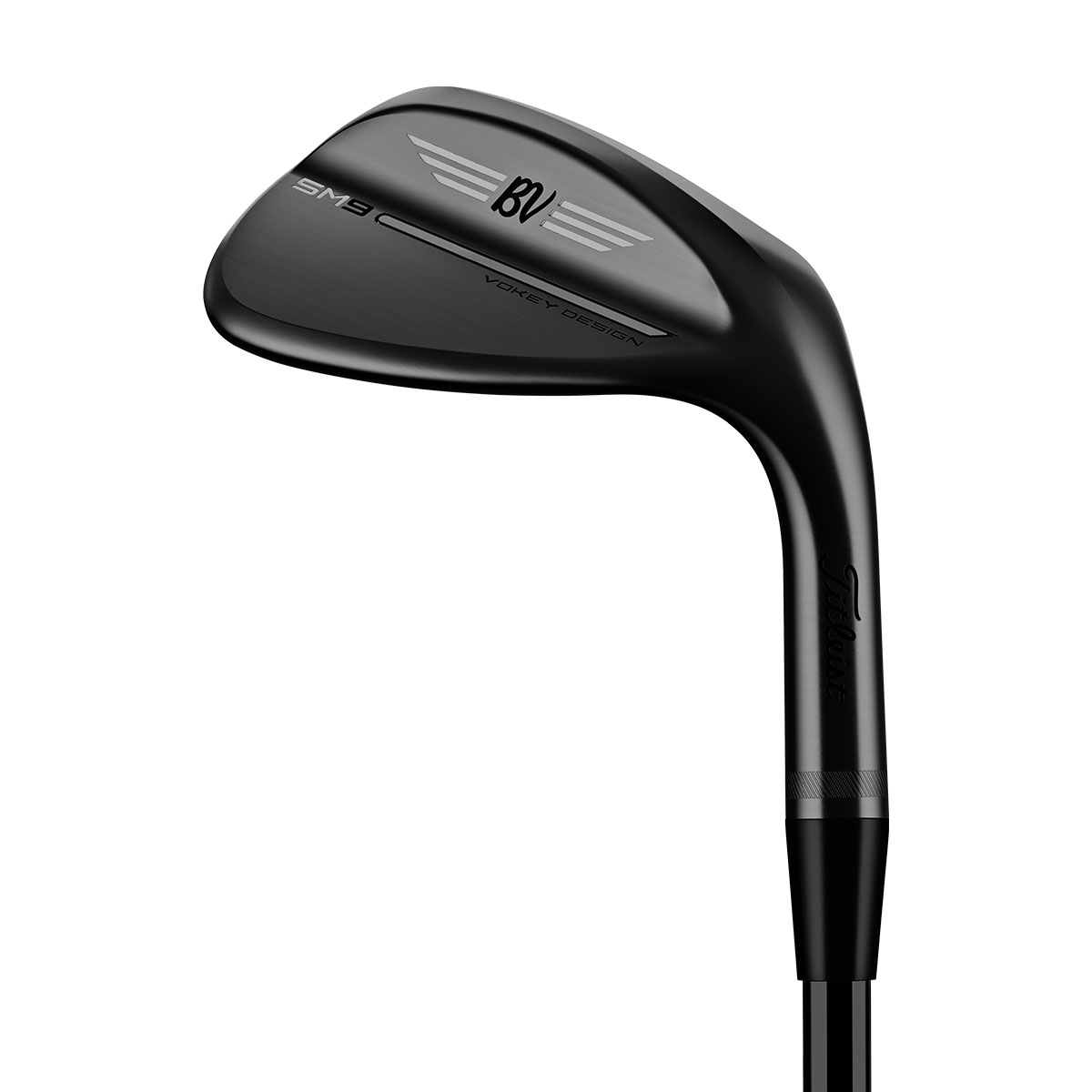 Loft: 50° 52°, 54°, 58° 60° Left-handed: No
If looks and aesthetics are high on your list of priorities then the first club you might want to grab is this sexy, sleek, visually stunning offering from Titleist. It's pricey but beauty always costs – just ask those Hollywood women who are botoxed and surgically enhanced to the nth degree. But beauty is also, of course, in the eye of the beholder so you pays your money and takes your choice. Stand-out looks, however, are not the only attribute of this wedge as it is the latest in a long line of Bob Vokey-designed models, which have dominated pro tours. His name has the same cachet as does Scotty Cameron for putters. Bob's own website explains: 'Wedge grind is the manipulation or removal of material from the sole of the club, helping to improve contact with the turf. Grinds allow for more creativity and consistency around the green, letting you play with ball spin, flight, power, and other factors.' It's available, as the name suggests, with a steel shaft and wide range of lofts but may not be the most suitable choice for less-accomplished golfers. One-year guarantee.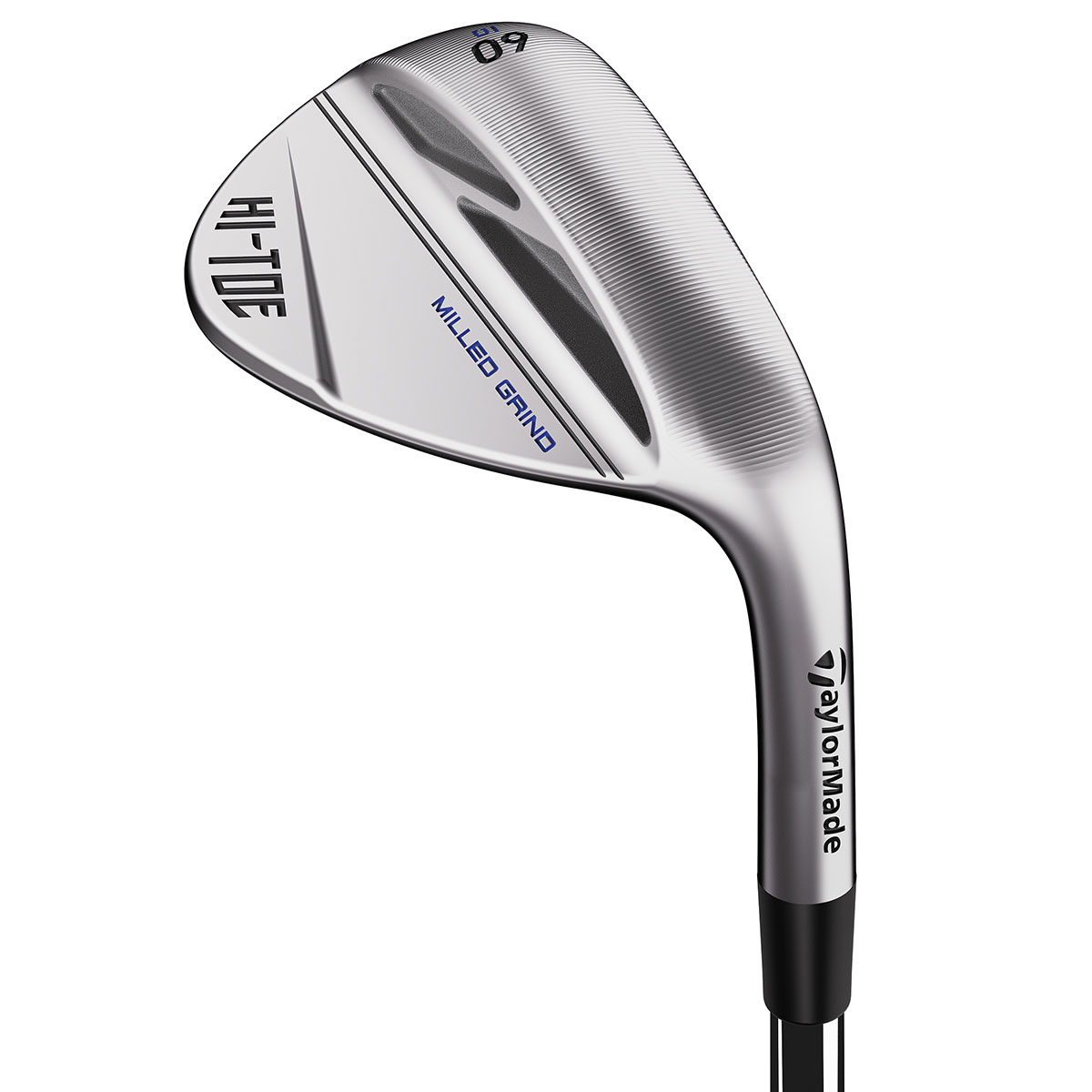 Loft: 50° - 60° Left-handed: No
As the name suggests, this Taylormade wedge is bigger in the toe area to create better spin and laumch angle. There is also extra weight in the toe, which allows the club's centre of gravity to be beterr positiioned in the middle of the clubface. Both are features that you might not notice by looking at the club but there's every chance you will be aware of them when you hit it. Also, in contrast to some of the clubs featured here, the hitting area is spread across the entire clubface – many wedges concentrate the business part of the clubhead to the centre, with the toe and hosel ends having a smooth area without grooves. Speaking of grooves, here they run across thew full face of the club but are complimented by micro ribs, or small raised lines, to increase the texture of the clubface to generate even greater spin. Available in lofts of two-degree increments from 50-60 degrees, it comes with a two-year guarantee.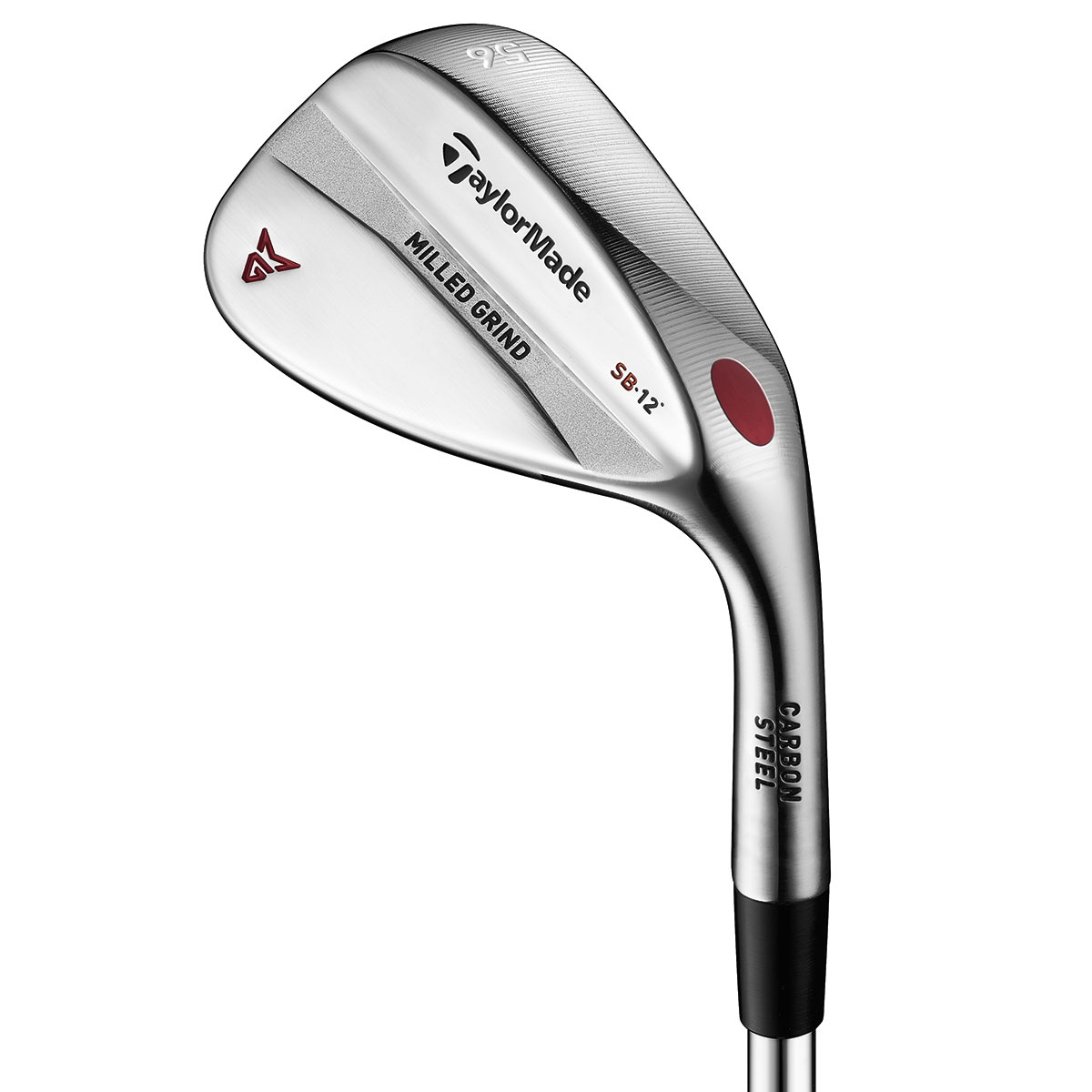 Loft: 52°, 56°, 60° Left-handed: No#
Remarkable value is a given with this offering from one of golf's more consistently successful manufacturers – you don't get to the top of that particular tree unless you produce equipment that works. There are fewer loft options than with some of the clubs here – it's available in 52, 56 or 60 degree options but one of those may well be suited to you game, so it's well worth a look at this price. Throughout these products you will read a lot about the clubface being 'milled grind' and this refers to a method of manufacture that creates consistency of production for reliable performance. This model features the company's ZTP-17 grooves, which have steeper side walls and sharper edges, both of which help generate spin. At this price, it has to be worth a look. Two-year guarantee.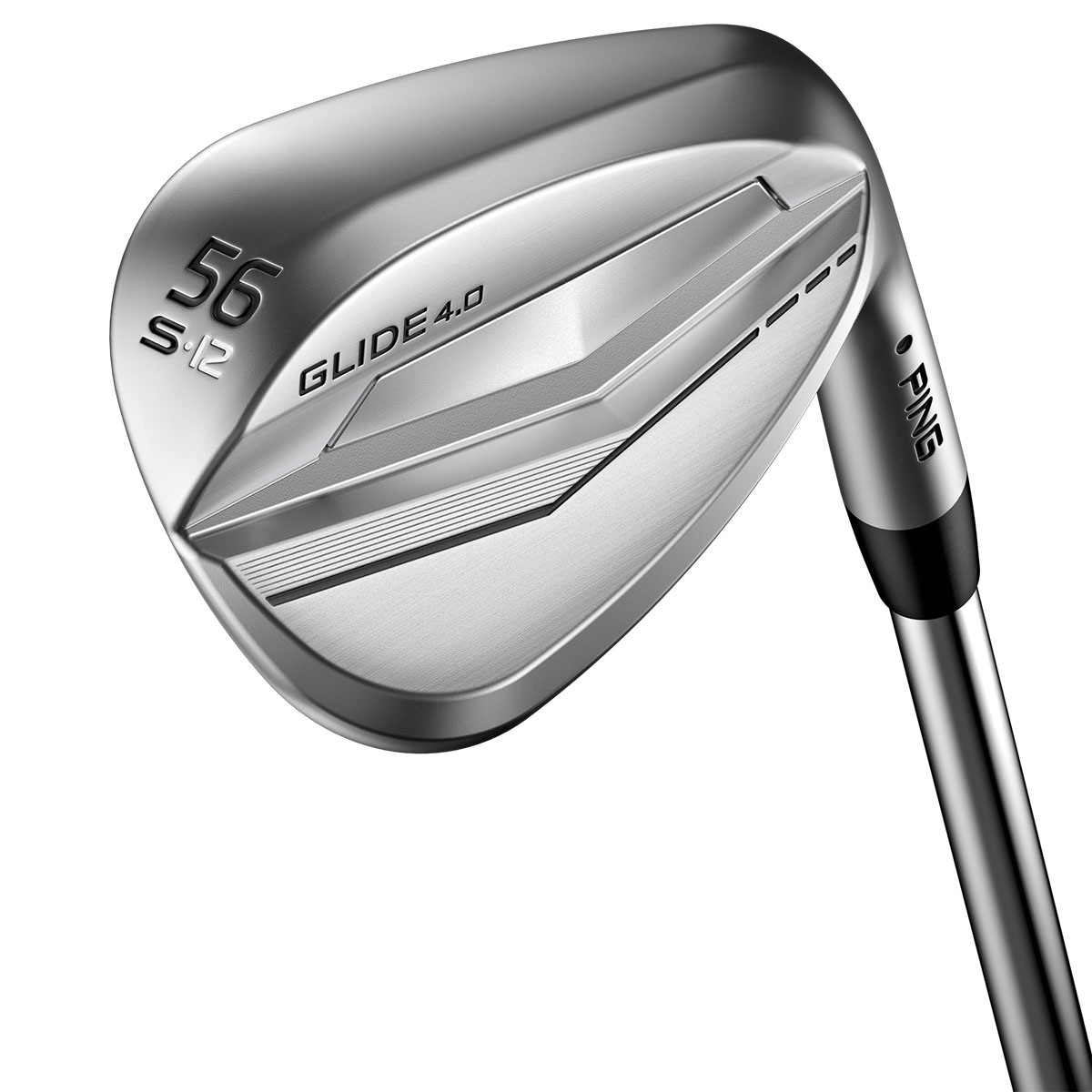 Loft: 50° - 60° Left-handed: Yes
Ping has always been at the forefront of custom-fitting and that desire to match the club as closely as possible to the golfer wielding it remains true with this wedge. Eight possible shafts, seven loft options, ten lie angles and nine grips to choose from (along with a partridge in a pear tree ) all mean that you are truly spoilt for choice. The 'soft 8620 carbon steel/CTP insert' is the company's way of saying you get great feedback through your hands because of the responsiveness of the clubface. Steeper wheel-cut grooves and emery blasting (which provides more friction), gives predictable spin and launch performance. It has a clean, classic look and right now can be had at a bargain price. One-year guarantee.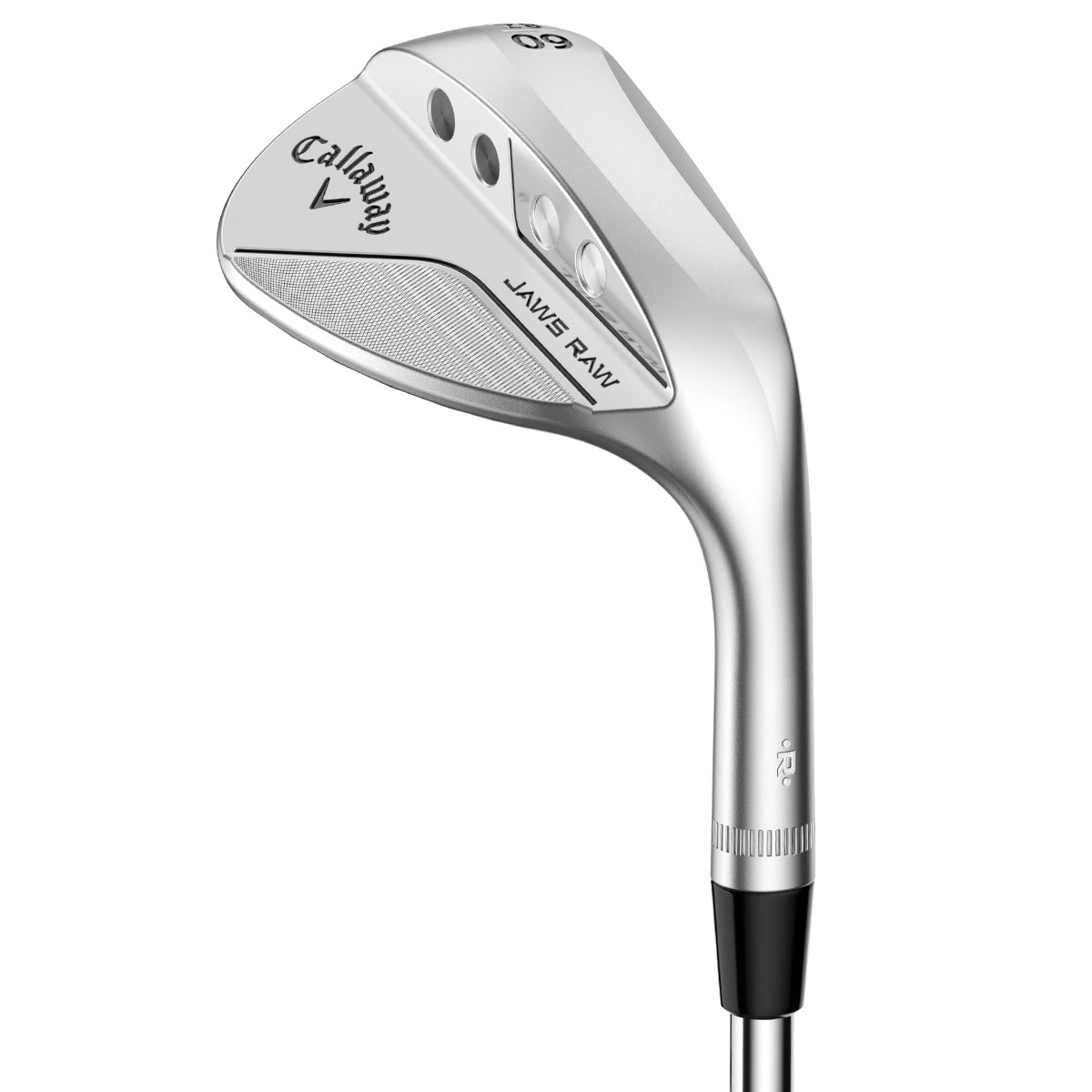 Loft: 52°, 60° Left-handed: Yes (50°, 54°)
With this Callaway offering, the first thing you will probably notice is the four circles set into the back of the clubhead and without getting too technical they're designed to keep the centre of gravity in the middle of the clubface. Groove-in-groove design is common among wedges where, in addition to the grooves that you immediately see on the clubface, there's a secondary set of microgrooves in between – in this instance offset from the main grooves. As a consequence, the Jaws Raw generates a 30% higher spin rate than the club it replaced, the MD5. Again, custom-fitting is a service you cannot afford to miss and with this club you can choose from a range of loft, bounce, shaft, shaft flex and length, lie angle, grip and grip thickness. These come along with razor-sharp grooves, which Callaway says offer a 'one hop and stop' trajectory, and a raw clubface for greater grip. Two-year guarantee.
Loft: 60° Left-handed: No
This may be among the cheapest offerings here but that does not mean it's bargain-basement, although I have to declare Wilson consistently offers excellent equipment and price points that don't require you take out a second mortgage. This club is available in the three most commonly selected lofts – 50, 56 and 60, each with its own bounce (8, 14 and 10 degrees respectively). Like many of the clubs in this selection, the Staff Model has an 8620 carbon steel head, and the precision-milled clubface with high-density pattern is designed to provide greater contact with the ball, for maximum spin and control. A word on bounce. Low bounce (4-6 degrees) work best when the ground is firm, as in a warm, dry spell in summer. Standard bounce (7-10 degrees) is a flexible alternative that would be optimised in normal turf conditions and from bunkers. High bounce (10 or more degrees) is what you would want if playing from soft turf or sand. One-year guarantee.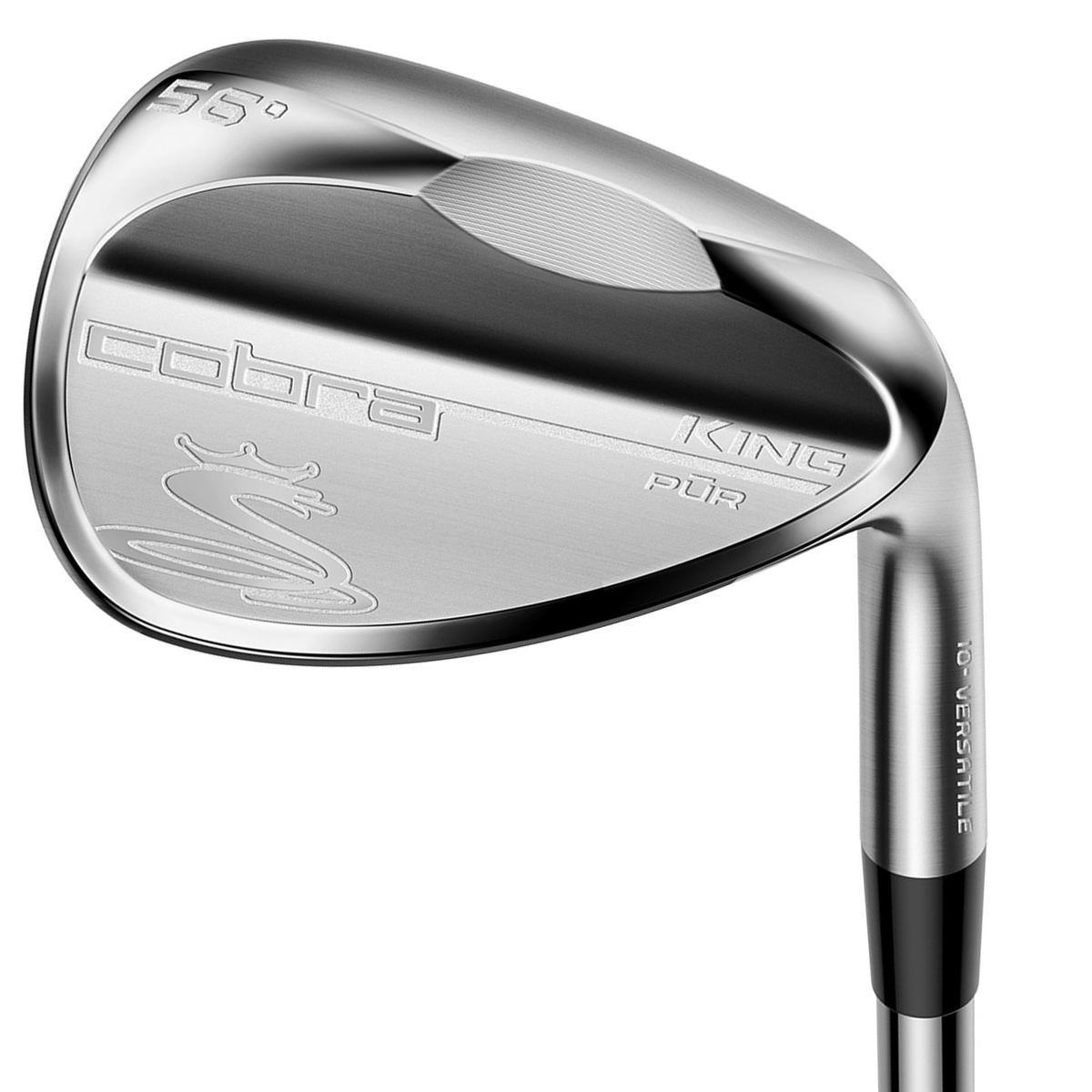 Loft: 50, 52°, 56°, 58°, 60° Left-handed: Yes (52°, 56°, 60°)
If price point is your primary focus when buying new gear, you should look no further than this Cobra wedge, which is exclusive to AmericanGolf. It is difficult to imagine where else you might find a club of matching quality for the same amount of dosh. Available in lofts of two-degree increments from 50-60, it also features the Cobra wedge-flex steel shaft. Made with raw 304 stainless steel to give maximum spin, the progressive milled grooves are wider, with closer gapping on higher lofted wedges, and traditional thinner, deeper grooves on lower lofted wedges. As a result, the more loft on the clubface, the more 'grab' and greater spin you get for those crucial, close to the green finesse shots. No more will you be filled with terror at the prospect of a lofted shot over a bunker or pond, to a flag cut close to your side of the green – fly it high, stop it quick and hole the putt. Simples. I may have forgotten to mention that this club's clean, simple and elegant lines make it a classic of design and style. One-year guarantee.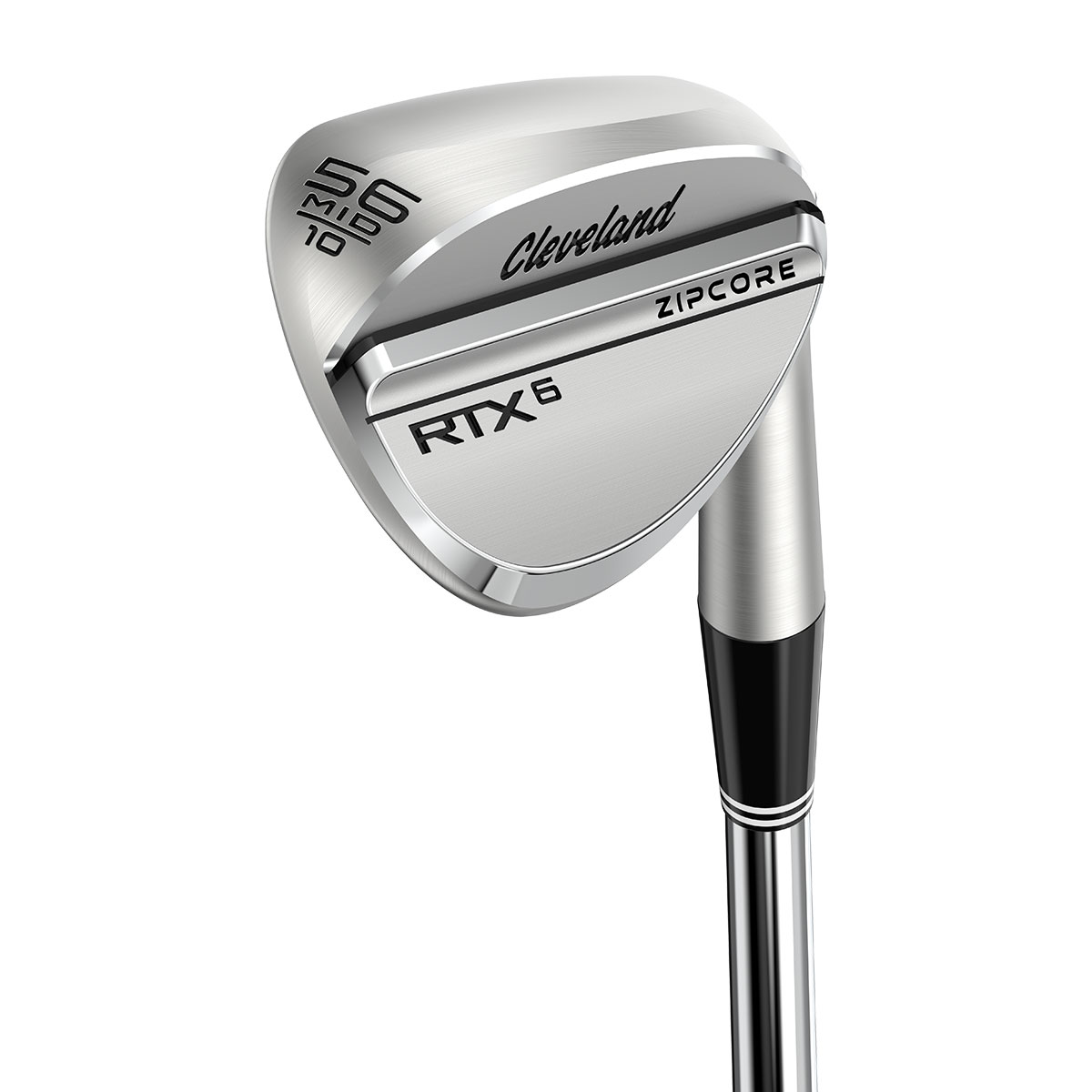 Loft: 48° - 60° Left-handed: Yes (50°, 54°, 60° )
This Cleveland wedge comes with a host of fine qualities. First of which is that it's available in both left and right-handed options, which isn't the case with all the clubs here. It's a lovely, clean, classic style that simply feels right in your hands at address. But aesthetics, while important, aren't as crucial as functionality but thankfully, this offering performs as well as it looks. The lofts options cover the full range from 48-60 degrees in two-degree increments and all come with a standard bounce. Cleveland boast about the club's Hydra Zip and Zip Core technology, which is their way of saying you get maximum spin, even with a wet clubface, and a centre of gravity located where it should be, in the middle of the hitting area. Razor-sharp, deeper grooves are allied to lasered micro milling feature lines across and angled toward its grooves, adding further roughness for even more friction at impact. It comes with a one-year guarantee.
---