There is no club in the bag quite like a putter. The shortest stick can often be the club that causes us the most frustration. Every one of us has had days when it feels like we can hole anything. And without a doubt, we've all had far more days where no matter what we try, we cannot get the ball into the hole for love or money!
The thing about a putter is that it is pivotal to the rest of our game. It can define how we feel about our day on the course. If we hole some good putts, the confidence flows and we relax about our driving and irons. Often that makes us hit them better. But a bad missed putt can spill over into a bad tee shot or bad subsequent hole. And if we start missing putts from short range, the golfing gods will ensure that we have to keep facing our demons from the same distance until we solve the problem.
Think of how often pros change putters in search of the magic formula. It is the club that drives them to distraction more than any other. That is why finding the one that works best for us is SO important. Here at AMERICAN GOLF, we have picked out our ten best putters for 2023. Please read on and see which one takes our fancy.
---
Top 10 Putters 2023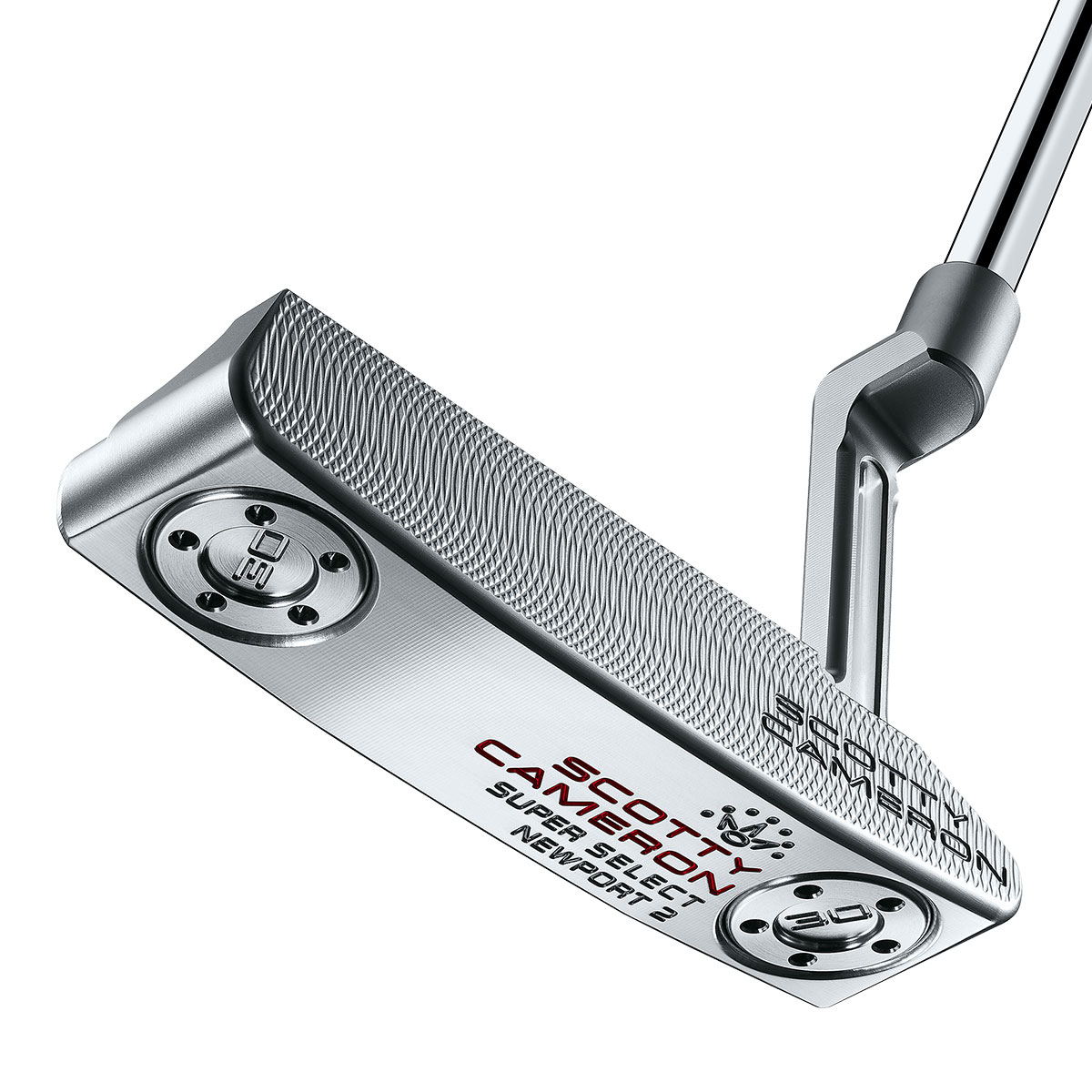 Shaft Length: 34in, 35in Left-handed: No
Scotty Cameron putters are not cheap. But in the right player's hands, magic can happen with one of these wands. Think of Cameron Smith on the final day at The Open last year. Scottie Scheffler's rise to the top of the game over the last 15 months has been done with a Scotty Cameron putter. And most famously of all, Tiger Woods has won 14 of his 15 Majors with a Scotty Cameron in his bag. If that is not a ringing endorsement, I don't know what is, as Tiger barely missed a putt in his pomp!
The Super Select Newport 2 has the classic Scotty Cameron look and feel. This is a putter that will make good putters even better as it is all about finding the sweet spot and is definitely one of the best putters to have in 2023. But it is more for low handicappers than high handicappers. The weight is distributed so that every user can find the combination between ideal balance and proper performance at whatever length putt we face.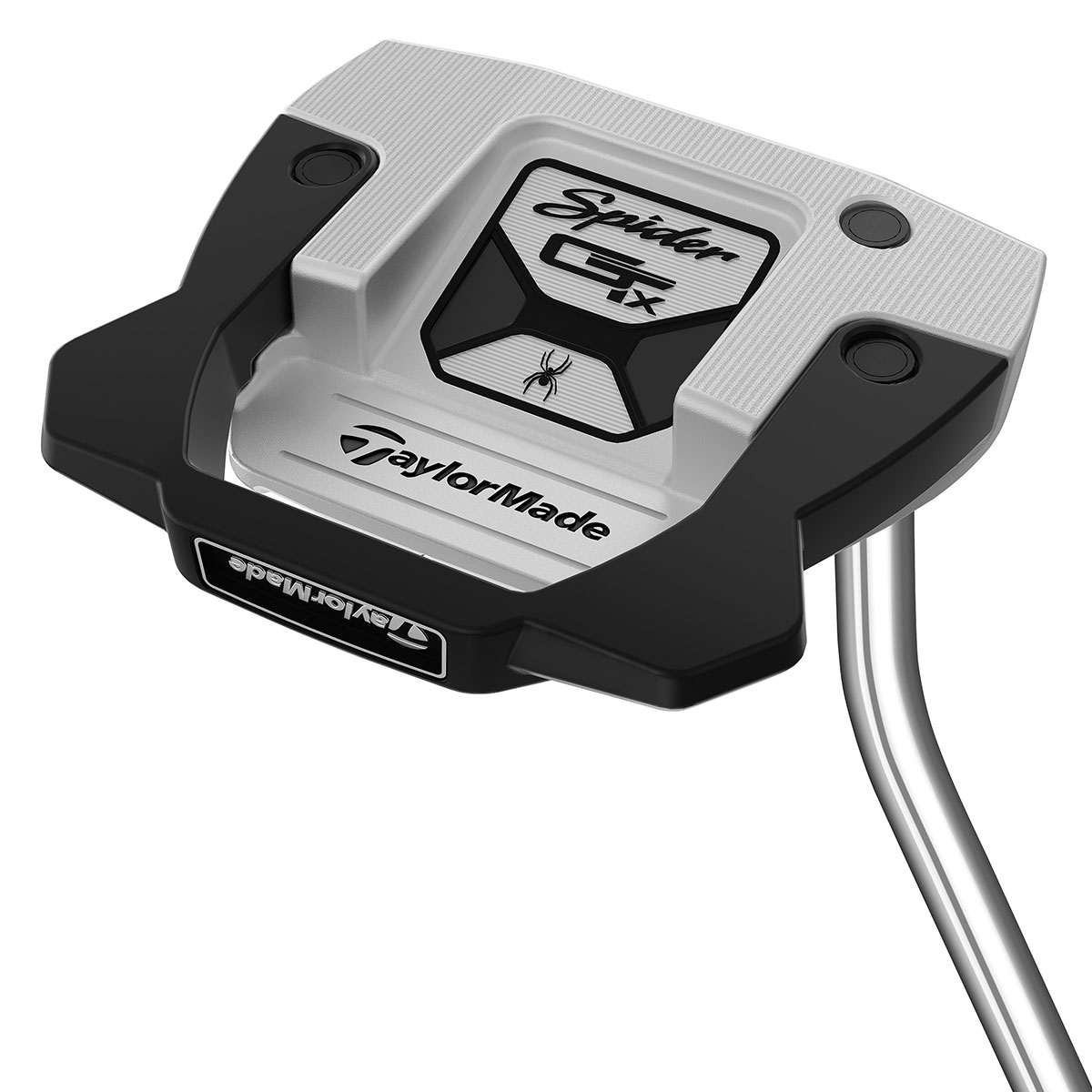 Shaft Length: 34in Left-handed: No
As Titleist specialise in blade putters with their Scotty Cameron range, TaylorMade putters have gone down the mallet route with their collection of Spider putters. Perhaps not ones for the traditionalists with their more peculiar shape, but golf is not a game of how, but how many. And users like Dustin Johnson and Collin Morikawa are not too shabby at putting, are they?
With that in mind, the specialists at TaylorMade have recognised that golfers need reassurance. The Spider GT X is all about stability and forgiveness because we rarely reach perfection on the golf course. There is a mix of a lightweight aluminium cap and a stainless steel back weight which pushes weight more to the outside of the frame to achieve that stability. It allows us to achieve more consistency and control of distance in our putting, for which every player would sign up.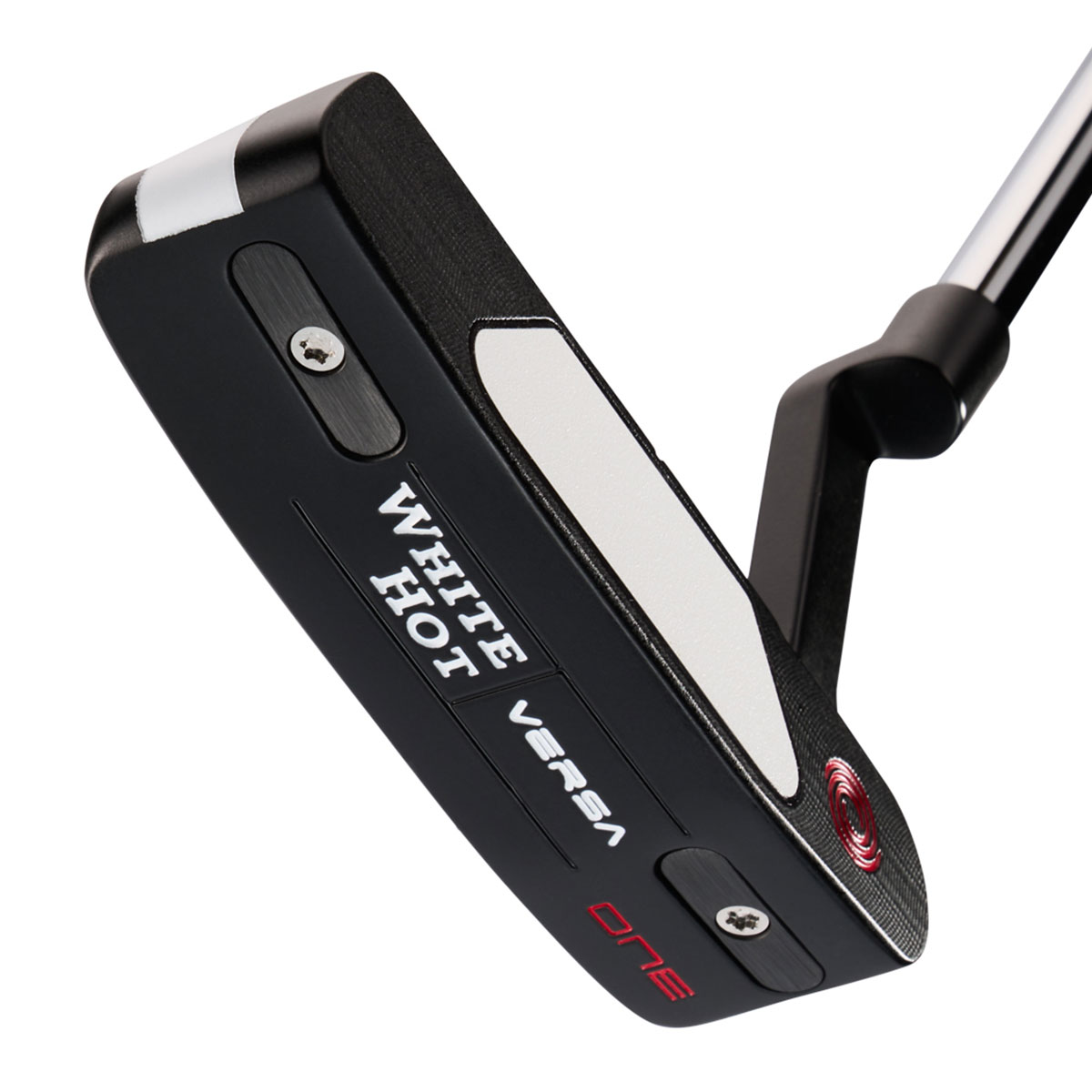 Shaft Length: 34in Left-handed: Yes
For something that seems so complicated, putting really comes down to a black-and-white conclusion. The ball goes in the hole or it doesn't. And that is where the Odyssey White Hot Versa comes in very useful.
The White Hot insert in the black blade helps this stand out as one of the best putters for 2023. The contrast of white and black is perfect for the alignment of our putts as it is ideal for the eyeline and allows us to zone in our concentration – a key component of good putting. The insert has the feel and sound that Tour players want, and weight has been shifted upwards in the club from head to shaft to grip. That can help golfers of any level to improve the stroke and tempo of their putts, as that is the first vital step towards holing them.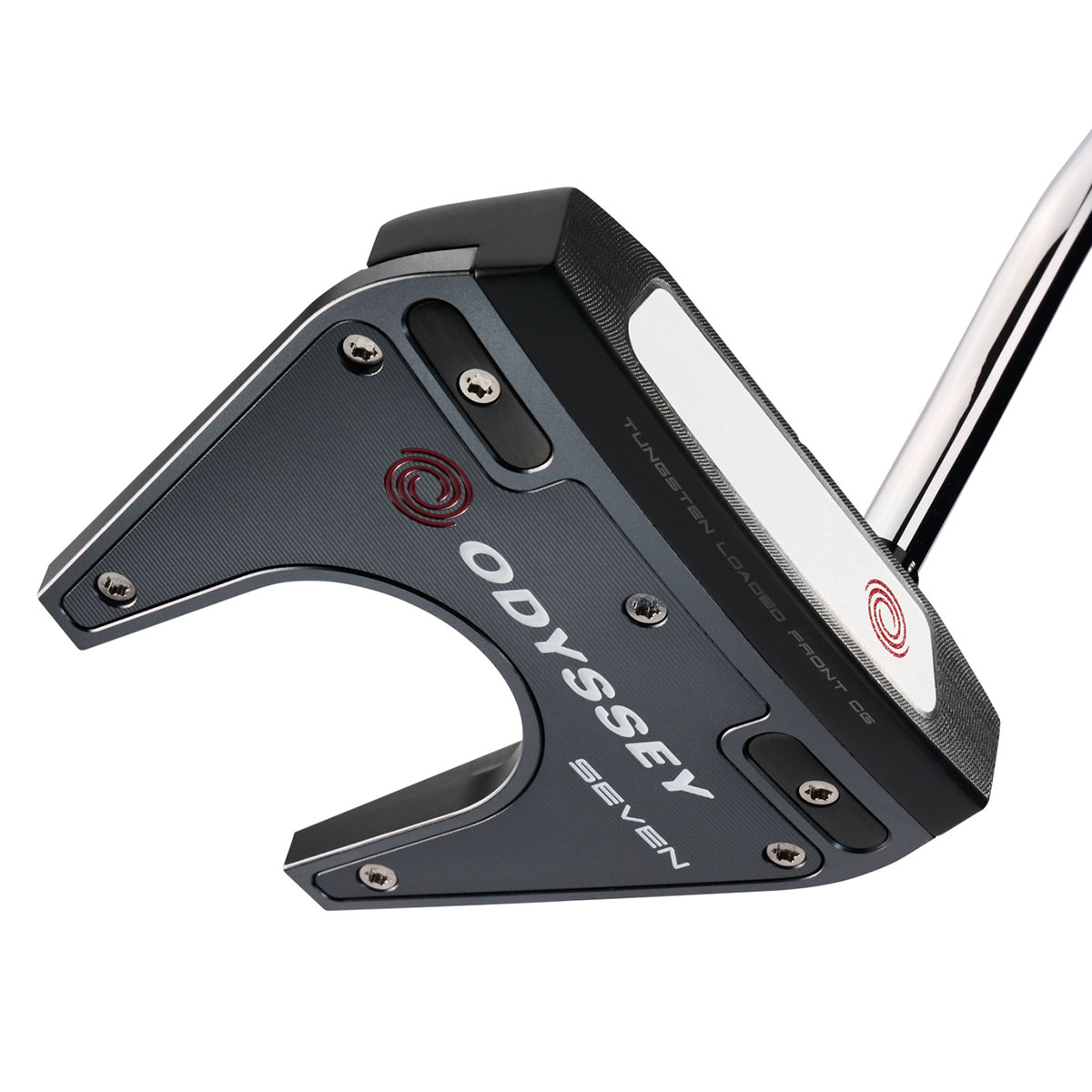 Shaft Length: 34in, 35in Left-handed: Yes (34in)
The Odyssey Tri-Hot 5K Seven has many of the same characteristics as the White Hot putter with the same White Hot insert, which is perfect for alignment, and the same weight distribution in an effort to help with a player's stroke and tempo.
But where this stands out as one of the best putters for 2023 comes with how the centre of gravity has been repositioned closer to the face. The aim of this is to improve speed and spin consistency of off-centre putts and let's be honest, who does not hit a couple of those during a round? This Odyssey putter also contains two removable tungsten weights on the sole so we can find the weight of putter head that feels most comfortable for us.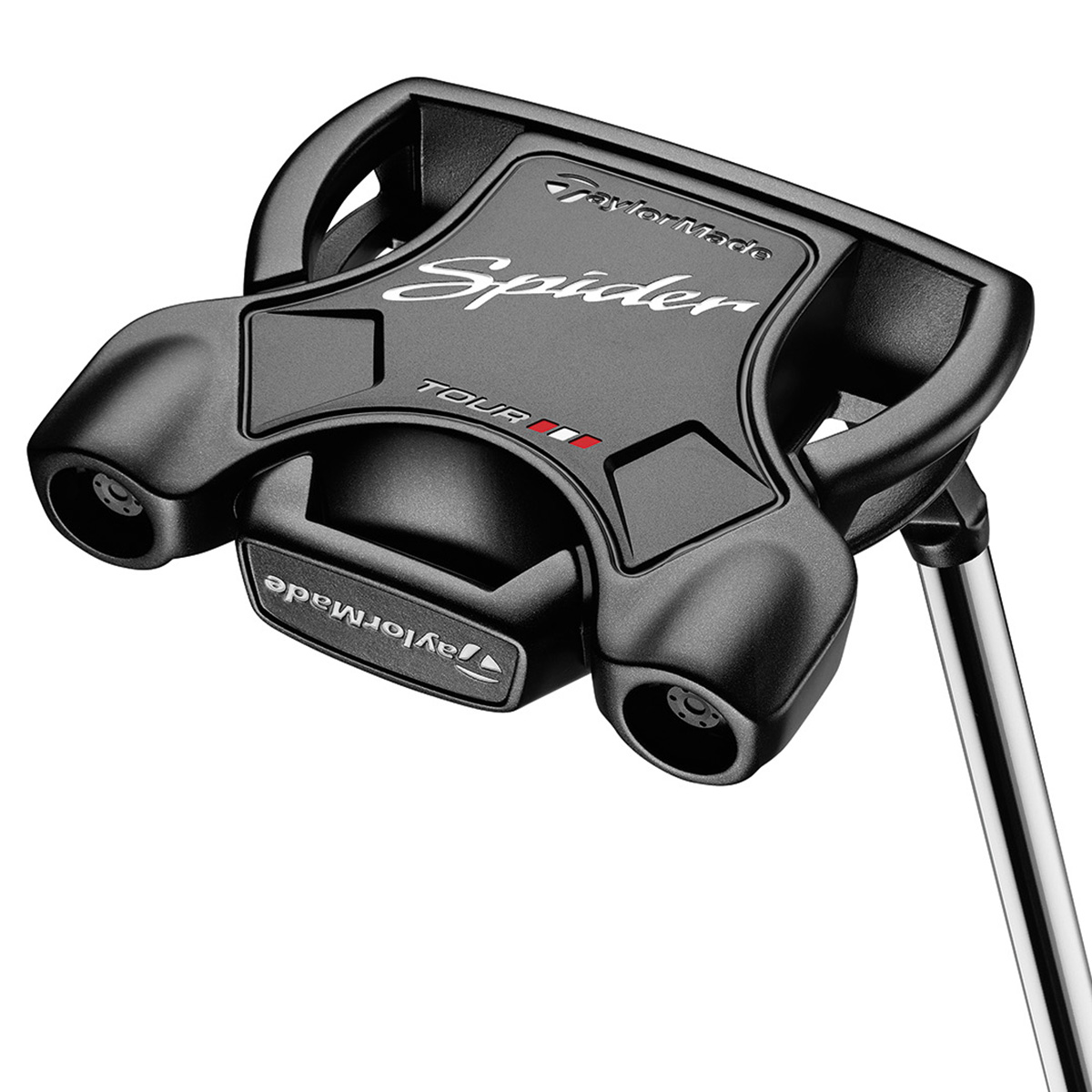 Shaft Length: 34in, 35in Left-handed: Yes (34in, 35in)
Perhaps the single best reason to get this TaylorMade putter is the almost universal approval it has had from golfers who have already bought it. The Spider Tour Black has been popular in virtually every possible way. Customers have loved the feel of it, they have talked of having confidence with it straight away and how it has felt well balanced in terms of the weight distribution.
Offering good distance control, the price of this putter is considerably less than some of the others on this list. The square head helps for better alignment and the stainless steel frame means weight has been pushed to the extremities of the putter, increasing forgiveness. To top if off, the Pure Roll technology features 45° angle grooves that are in place to help the ball start and stay on line more consistently. In theory, that should give us more chance of holing putts – if we've picked the right line!
Shaft Length: 34in Left-handed: No
This Scotty Cameron Phantom X 11 looks very different to the classic Scotty Cameron putters, but it is still one of the best putters around. More of the mallet style as opposed to a blade, it is more suited to a wider variety of golfers. It has a single-milled sight line painted gloss black on the top of the blade making it easy to align and a crucial help as we try to strike our putts from the centre of the club.
This putter is a combination of aluminium and stainless steel, which has been weighted perfectly to feel good in our hands and inspire confidence about our stroke. And the aluminium face is designed to provide a beautifully soft feel on the ball. With a low-bend chrome shaft, this putter would benefit players whose putting stroke has more of an arc than a straight-through stroke.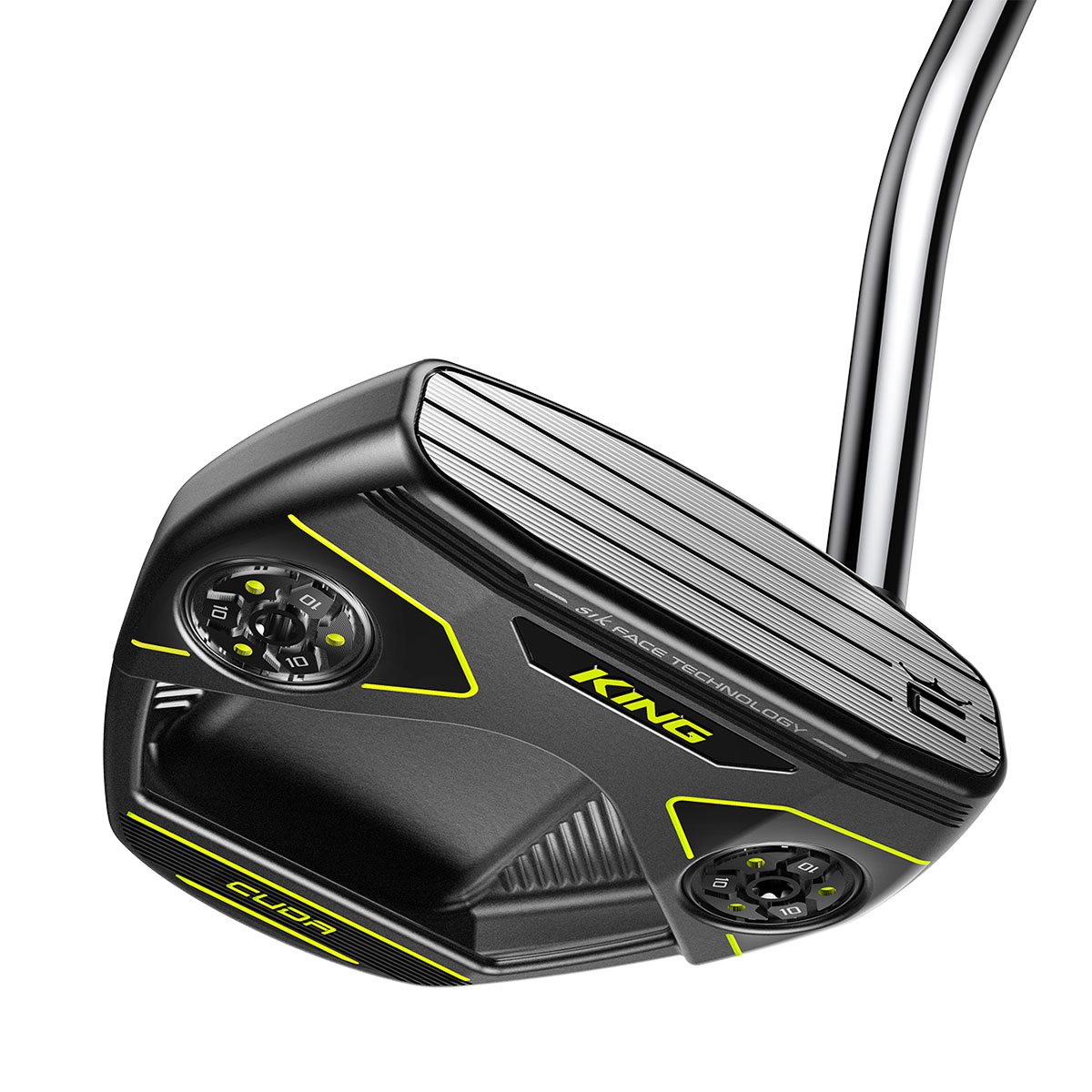 Shaft Length: 34in Left-handed: Yes
The Cobra King Vintage Cuda is an oversized mallet that wants to offer the golfer forgiveness and stability over the ball. Bryson DeChambeau may be known for his massive driving, but he didn't win the US Open in 2020 without being able to putt well, and he worked with the engineers at Cobra in the creation of this putter.
As one of the best Cobra putters around, the Vintage Cuda has a face with an aluminium insert with four descending lofts on the face. That should produce a consistent roll trajectory that will work for different types of putting stroke and angles of attack, as getting a good roll off the face is the first step towards hitting good putts.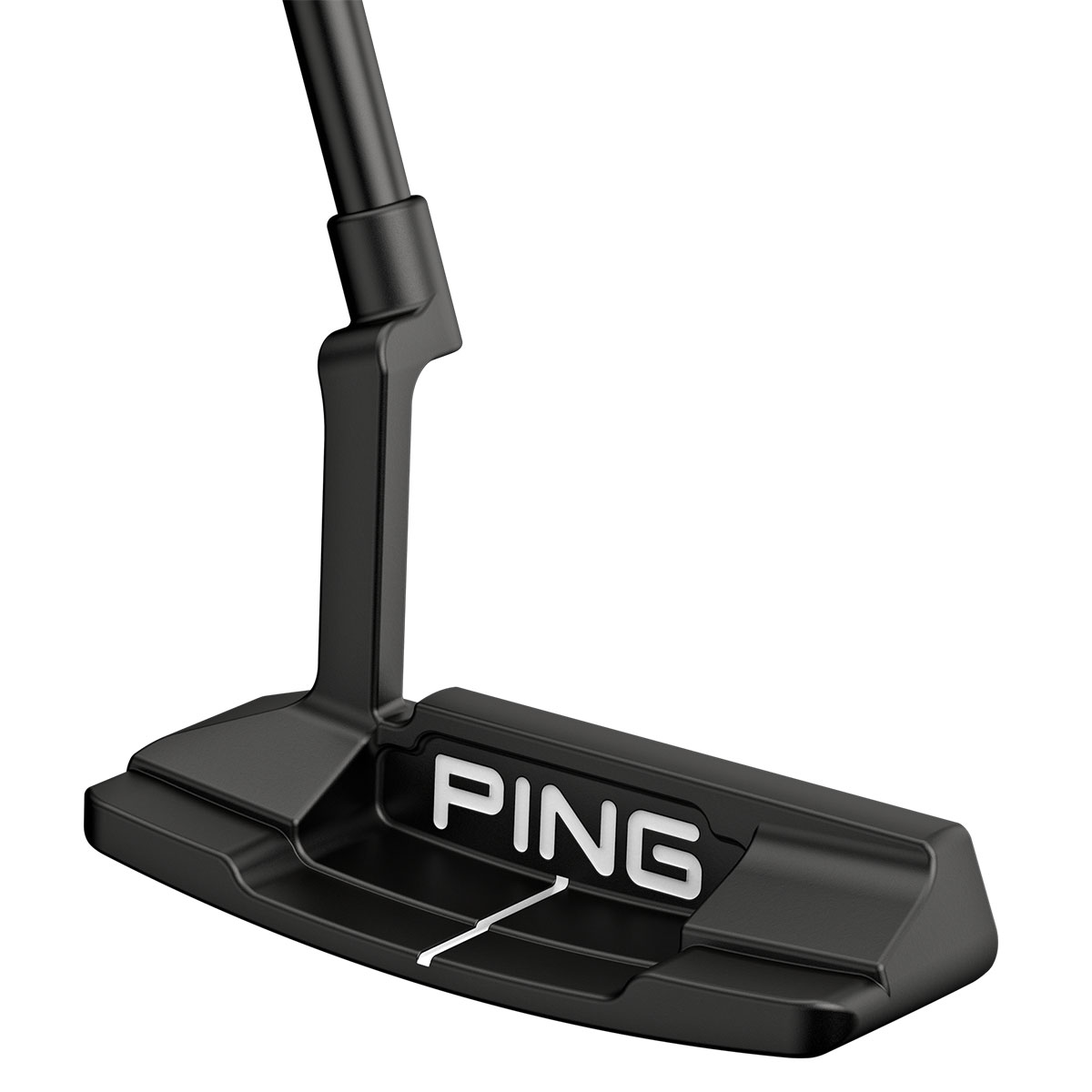 Shaft Length: 31in - 36in Left-handed: Yes (31in - 36in)
As ever, with their custom-fitted clubs, Ping try to ensure every golfer gets the club they REALLY want. With the 2023 Anser version, players can opt for an extra-short 31in shaft if they want to channel their inner Jack Nicklaus and adopt a more crouched putting stance. Or they can choose to go the other way up to 36 inches to mimic someone like Ernie Els stood over his putts.
One of the stand-out features of this Ping putter that makes this one of the best putters is the platinum top line. Set against the black cavity of the blade, it draws attention to the front of the putter, allowing the player to hone in on their target. There are tungsten weights added to both the toe and heel to create a feeling of stability and security and it offers increased forgiveness and performance on putts that are slightly off-centre.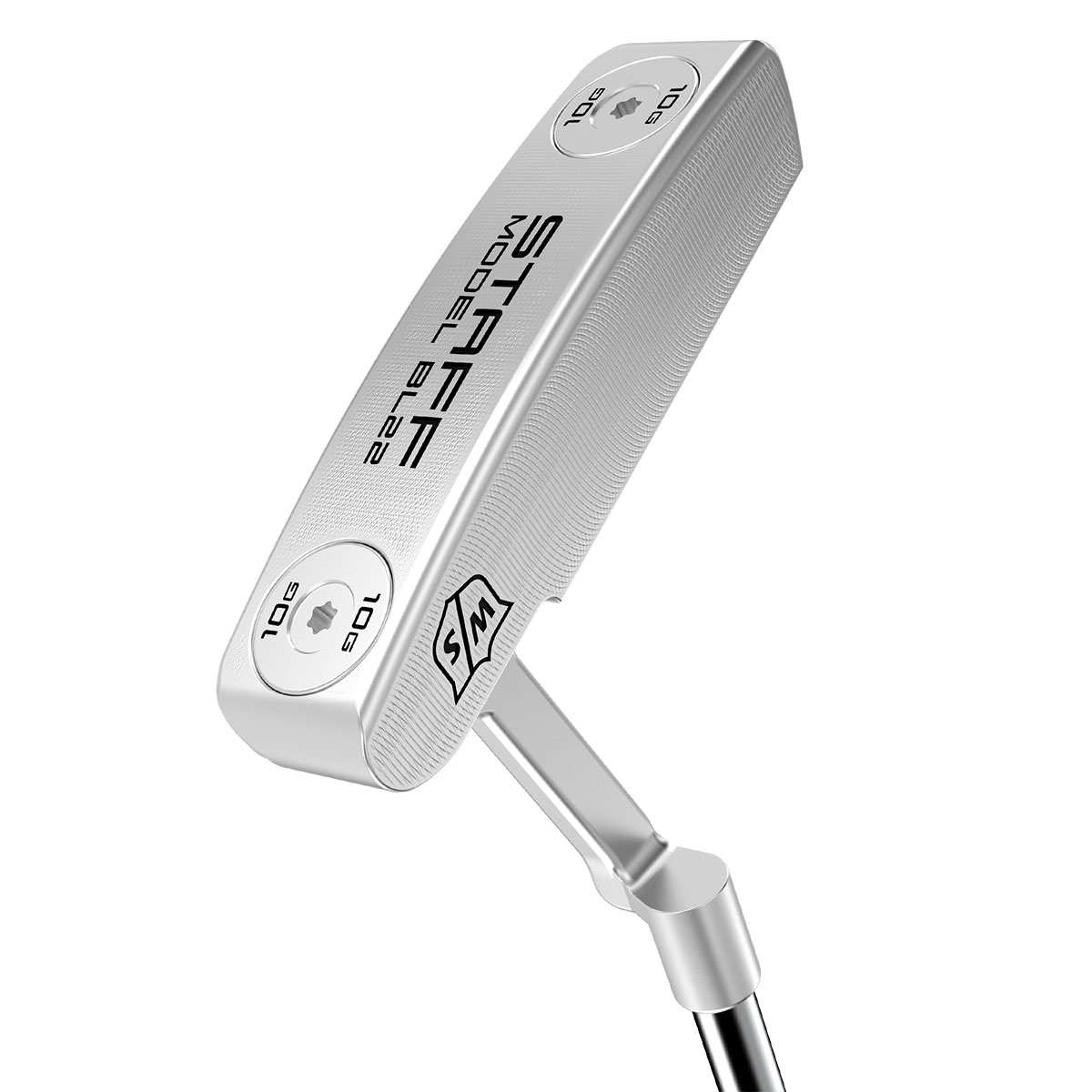 Shaft Length: 34in Left-handed: Yes
Walk onto the putting green with this Wilson putter in our hands and show your playing partners that you mean business! This is one of the best putters around and it looks like one of the best putters with its shiny stainless steel blade.
This club has been precision milled to create this lovely putter with the aim of having a superior feel and consistent ball roll to improve accuracy. There are also custom weights built into the sole to improve the feel and the stroke control. As experienced club makers like Wilson recognise, a putter has to sit right in a player's hands. Generate that confidence before a ball is struck and there is already a far greater chance of holing the putt.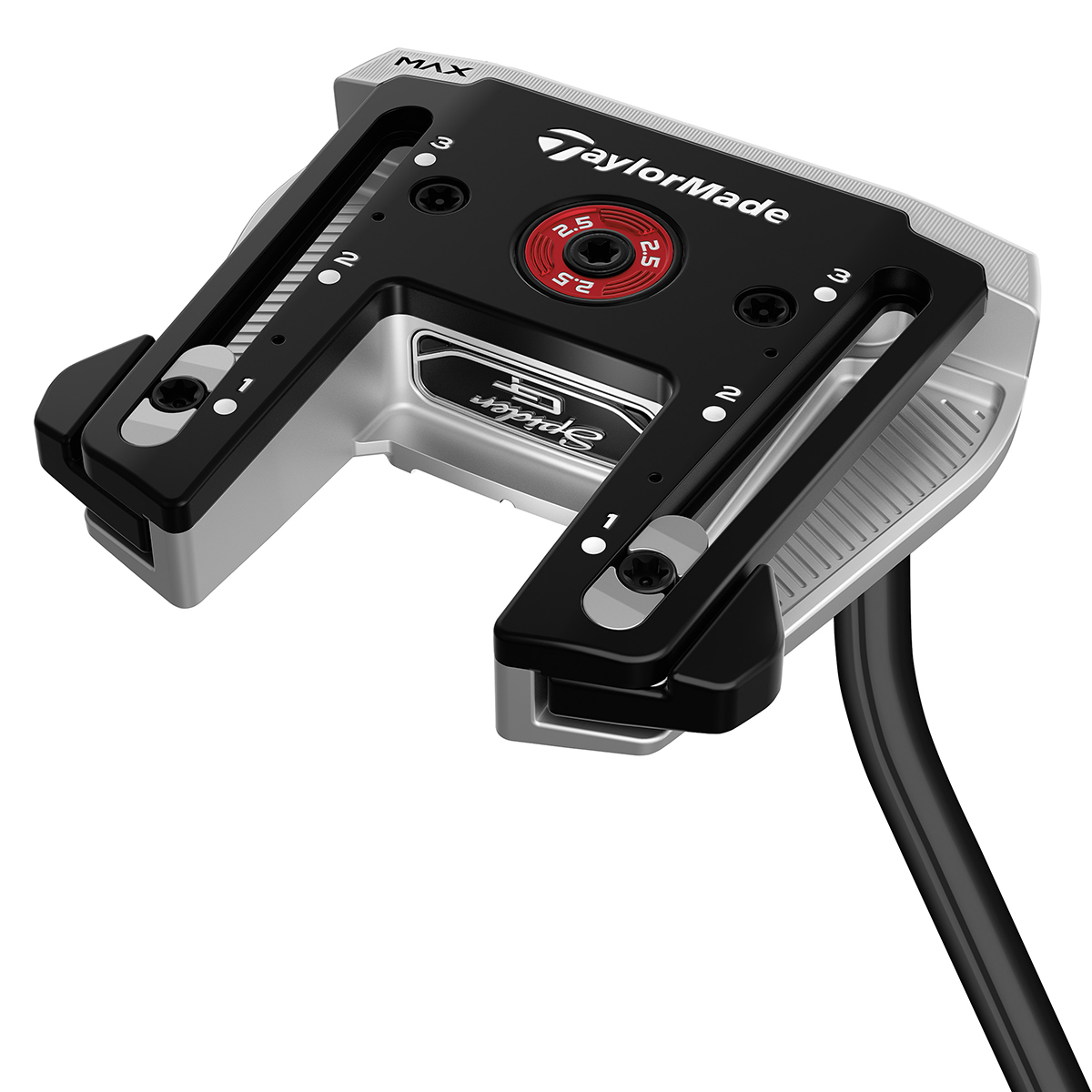 Shaft Length: 34in Left-handed: No
What makes the Spider GT Max stand out as one of the best putters to buy are the two adjustable 40g sliding tungsten weights. These weights can go in three different positions to help our performance. If we have a tendency to pull putts, then weight can be diverted towards the back of the head. If we often push our putts, weight can be moved towards the front. Or we can maintain the weights in the centre for a nicely balanced putter head.
Once we have decided on the right one of the nine adjustable positions for the sliding weights, the black line on top of the lightweight aluminium cap should then help us to line up perfectly and get us holing more putts, fingers crossed!
Come down and see us!
Now having read through our guide to the best putters currently available, we would be thrilled if people want to purchase something straight away. But choosing a putter is a very personal thing. We usually need to feel the putter in our hands and see how it rolls before we can decide to buy one.
So please feel free to come down to one of our AMERICAN GOLF stores where our trained staff can help and guide us towards the putter that will give us the confidence we crave on the greens as the summer season approaches.
---
About the Author
Adam Lanigan - Golf Writer
Adam is a freelance news and sports journalist who has written for the BBC, The Sunday Post, The I, The Times, The Telegraph and more. He has been writing about golf for nearly two decades and has covered 13 Open Championships and two Ryder Cups. Not only does Adam cover golf, but he has played golf for as long as he can remember. He was a member at Northenden Golf Club for around 25 years until his children arrived and his last official handicap was 11, although on any given day his form fluctuates anywhere between eight and 18.