Golf grips are one of the most important components of a player's club. The grip can impact everything from accuracy to distance, affecting shots, strokes and putts. Professional golfers believe the grip is one of the most important factors in a good swing.
Hold a grip firmly to get better shots down the green. This also helps control the golf ball's direction (the hand shouldn't move during the swing).
Choosing a grip is a matter of personal preference, but most grips are designed to affect the quality of play in specific ways so make sure to pick wisely.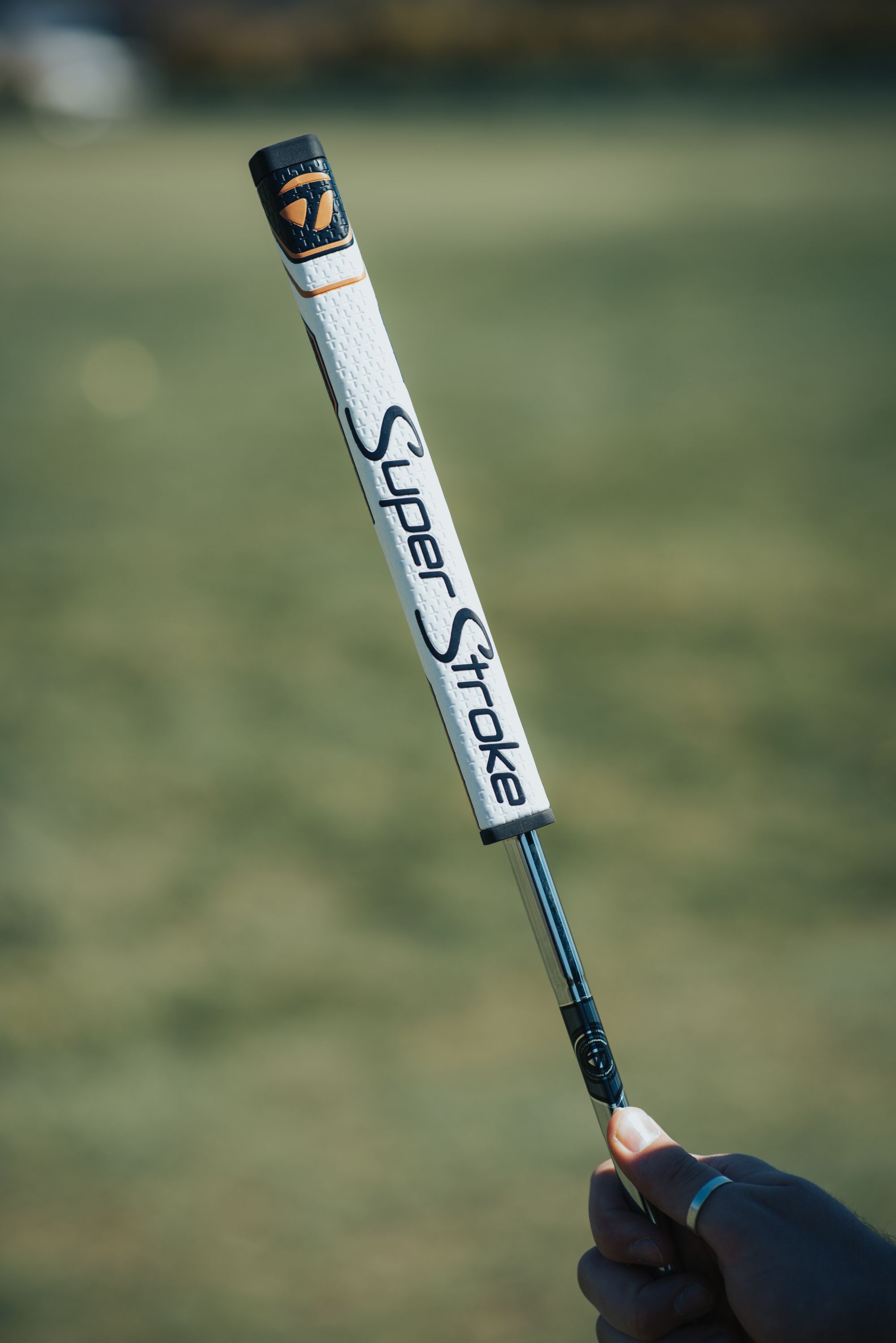 Why Re-Grip?
A golf grip's lifespan all depends on how often it's used in play, and how well cared for they are, which determines the length of time any grip will last. Grips that see the light of day only occasionally will last longer than ones used daily. Natural oils excreted from hands, along with dirt and direct sunlight, all contribute to golf grips becoming worn and degraded through no fault of the player.
When a golf grip looks to be nearing its end, it loses traction. Traction allows a better grip of the golf club and also aids correct swing mechanics and wrist action. A worn golf grip will cause the player to grasp the golf club tighter, resulting in arm and wrist tension that inhibits the natural rhythm of a game. Ask in-store for advice on whether a change of grip is required as our PGA Pros will know immediately if they are under threat from wear.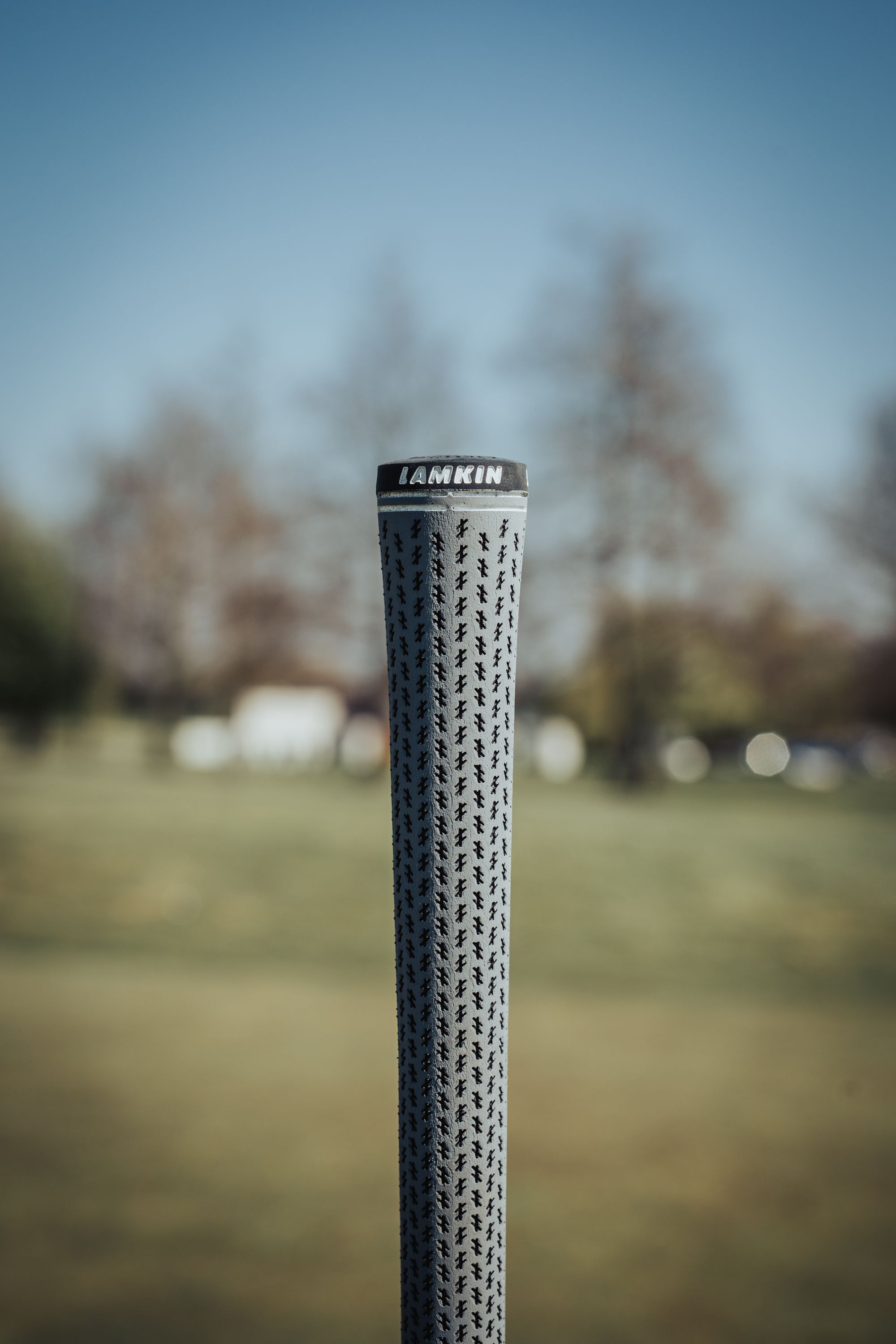 How Often to Re-Grip
Rule of thumb dictates re-gripping should be performed once a year, although this is dependent on how often the grip is used and will vary from one golfer to the next. Regardless, changing golf grips yearly will guarantee unnecessary tension in the wrist or arm, and grips will degrade slowly over time so many golfers fail to notice these subtle changes.
Eventually, the grip will become hard and glazed over, but even before this happens it loses a significant amount of its original feel. Just a tiny, imperceptible slip at contact will be magnified to many yards by the time the golf ball reaches its target and many people find that getting in the routine of re-gripping every spring as the golf season "officially" begins is the easiest way to stay sharp and keep on top of it.
Where to Re-Grip
Some golfers choose to do the re-gripping themselves, but this isn't a good route for everyone. If unsure how to re-grip a golf club, there are several ways to have new grips put on. Check out any local American Golf stores in the area as the qualified PGA Pro staff are trained in re-gripping and will assure the right grip is put back on the golf clubs.
How to Re-Grip
Practical golfers may find it works best for them to know how to do the re-gripping themselves. Grip kits can be purchased from local retail stores or online and all the help will also be available from a large section of websites.
Alternatively, (and recommended), visit one of the many American Golf stores and speak with a PGA Pro expert who will demonstrate how re-gripping is done, guiding golfers through the process if you so wish to watch. This is quicker and much more beneficial and most golfers choose this option when it comes to freshening up their golf grips.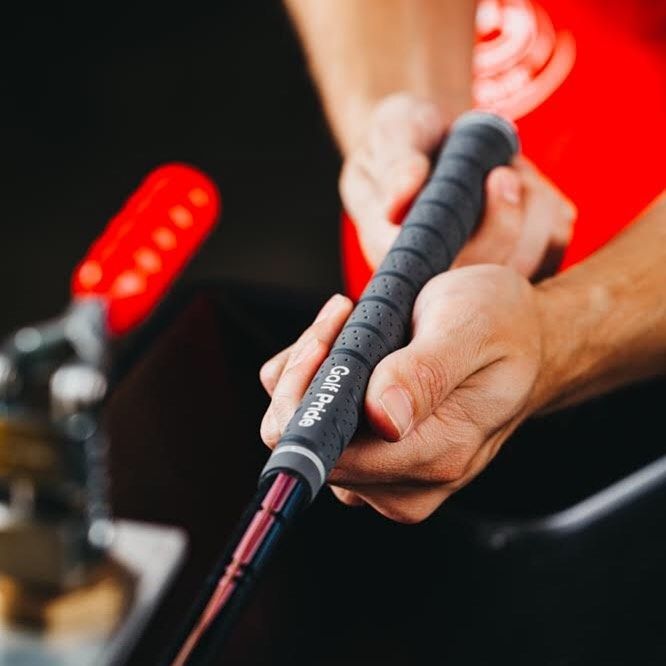 Top-Quality Golf Grips
Some of the best golf grips on the market today including the Golf Pride New Decade MultiCompound Standard Grip, Flat Cat Solution Svelte Putter Grip, SuperStroke Traxion Claw 2.0 Putter Grip, to name just a few.
You can view our full range of golf grips today at American Golf.