Find your nearest American Golf store HERE to sign up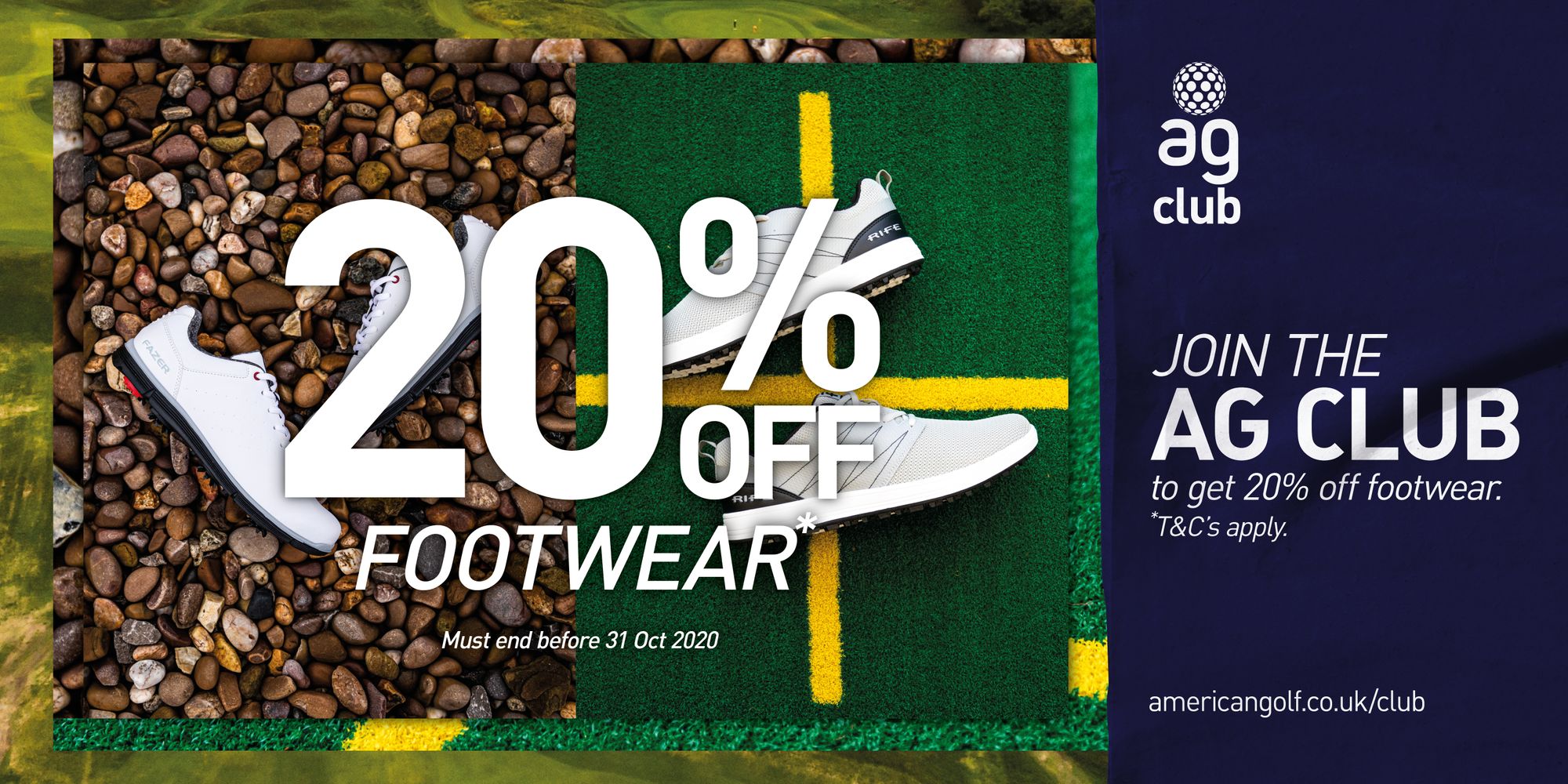 The AG Club is designed with you in mind. We've created a club which not only rewards you but gives you the opportunity to win incredible prizes, getting you closer to some of the biggest names in golf. It's completely FREE to join and with benefits for golfers of all ages and ability, there has never been a better time to make American Golf your home club helping you play, save and win..
Not only that, we're offering new members the chance to claim 20% OFF selected spikeless footwear when you sign up at your nearest store!
Already a AG Club member? Head into store now and claim your 10% OFF Selected footwear all year long!
For more info on the AG Club head HERE
Find your nearest American Golf store HERE and get involved!
---
Join the AG Club Terms and Conditions
New customers
1. New customers will receive 20% off their first shoe purchase and then once signed up they will then be entitled to the 10% off any following footwear purchases for one year ending on the 14.09.21.
2. Store Staff can only scan the Clubcard that belongs to the person standing in front of them. Staff cannot swipe somebody else's clubcard without their permission.
3.  If a customer is there for buying a gift for somebody they should sign up for their own clubcard to take advantage of the offer.
4. The Join the AG Club Campaign and associated 20% off footwear for new AG Club customers will run from the 14.09.20 to 12.10.20
Existing Customers
1. The 10% off footwear for existing customers, is an additional benefit which lasts for one year running from the 14.09.20 to 14.09.21.
2. From 14.09.20 the offer focuses only on selected lines. AG has the right to amend this offer throughout the one year period.