The new range of Toulon Putters from Odyssey look stunning with their charcoal smoke finish and the diamond milled face will have you sinking more putts in no time.
Take a look...

Performance Driven Designs
Their mission was quite simple. They want to make the most beautiful and the best performing milled putters in the world. Each model in the Odyssey Toulon Collection is a union of premium materials, intelligent design, expert craftsmanship, beautiful shaping, and advanced performance technologies.
They've established an extremely high standard for their putters, and are taking performance driven design to new heights with their outstanding 2020 lineup. From compelling new head shapes to a stunning Charcoal Smoke Finish, adjustable weighting, and the revolutionary Stroke Lab shaft, this new collection delivers the best qualities imaginable for milled putters.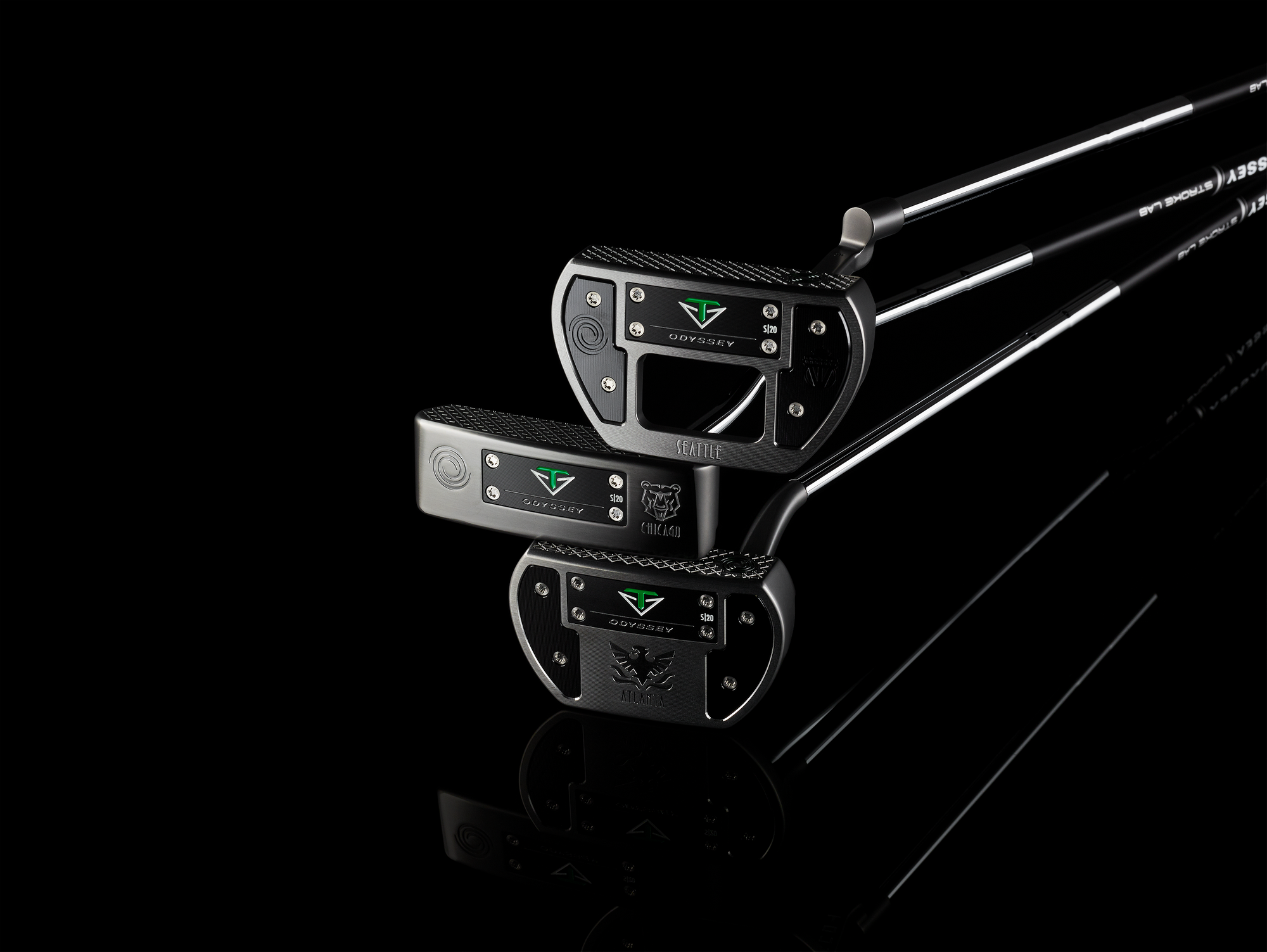 Features & Benefits

Deep Diamond Mill Across The Face - Deep cross-hatch grooves are engineered across the entire face to control sound and feel by channeling vibration. The small groove inside each diamond pattern is designed to improve the quality of the roll.
Charcoal Smoke Finish - Odyssey Toulon is widely recognised for its premium look and design. The beautiful smoke finish complements and highlights the meticulous craftsmanship of these milled putters.
Stroke Lab Weighting - Innovative multi-material shaft saves 40 grams of weight, which is redistributed to the head and grip end of the putter. This completely rebalances the putter for improved tempo and consistency in the stroke, and this major-winning technology continues to dominate on Tours around the world.
Adjustable Sole Plate Weighting System - Each Toulon Design putter comes with a 20 gram weight, and there are 7 and 40 gram options available for players who want a lighter or heavier head feel.
Available for pre-order online from February 13th
Get your hands on them in-store on February 27th