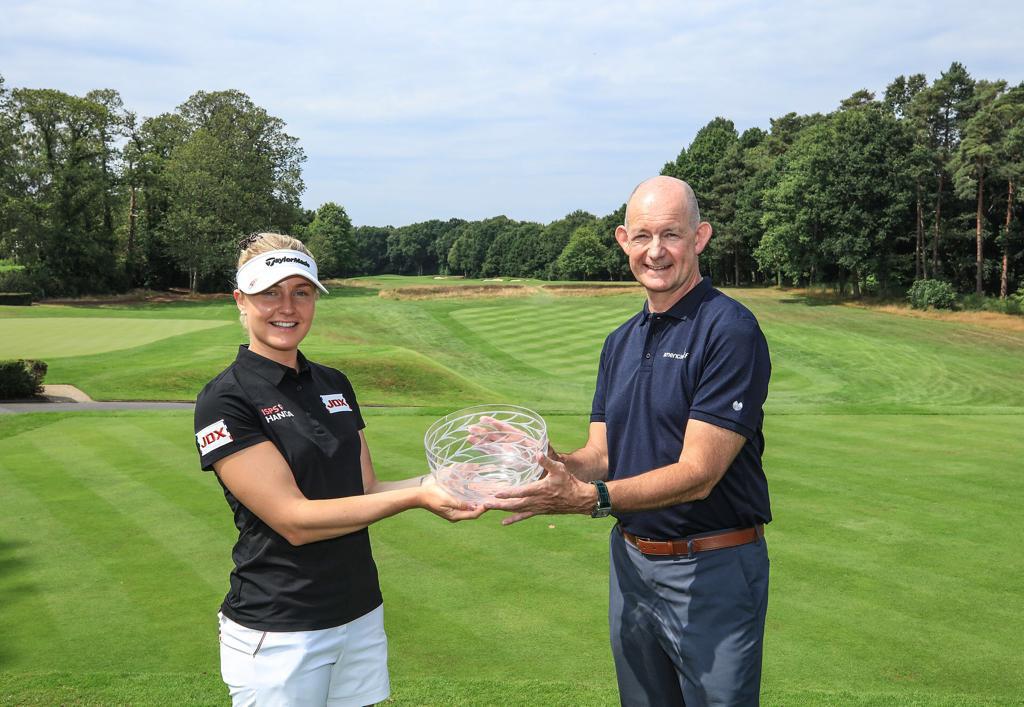 Three-Time Tour Winner and current World #25, Charley Hull who has won on the Ladies European Tour, the LPGA Tour and recently added a Rose Ladies Series title to her list of accomplishments, has now topped a star studded field at the Grand Final. After having to abandon the final day at Wentworth due to a wildfire, Charley's round of 65 at The Berkshire jumped her back to the top of the rankings to claim the overall title.
The win rounded off an unbelievable series of golf.
Justin Rose and his wife Kate wanted to fill the void in the women's game due to Covid-19 by sponsoring a new series of women's golf tournaments in the UK. The idea came to them after reading an article covering the efforts by LET member Liz Young, to create a one day tournament for the ladies to compete in at Brockenhurst Golf Club.
From June 18th, the Rose Ladies Series saw professionals compete across seven tournaments staged behind closed doors with Sky Sports on site to broadcast the action. The first event was set at Brockenhurst Manor Golf Club with world number 14 ranked Rose contributing £35,000 into the Series as prize money. Us here at American Golf wanted to also get involved and matched Justin and Kate's generous support to the women's game by pledging a matching £35,000 investment to the Series, sponsoring the Order of Merit for the series!
"American Golf has always played a huge role in their support of the game, particularly in terms of encouraging more women and young players to take up the sport.
"We've always been impressed by the way they go about their business and I cannot thank all the team at American Golf enough for contacting us to see how they could help support the Rose Ladies Series." said Justin.
With the LET and LPGA Tours not set to return until August, the Rose Ladies Series provided vital playing opportunities for women golfers across the UK.
This year's venue for the now postponed men's Open Championship, Royal St George's Golf Club in Kent, provided one of the settings for the Series while stunning layouts like Bearwood Lakes Golf Club in Berkshire, JCB Golf and Country Club in Staffordshire, Moor Park Golf Club in Hertfordshire, and Buckinghamshire Golf Club added to a superb roster.
"As a business, we are so inspired by what Justin and his wife Kate are doing in the ladies game that we felt compelled to get involved," said CEO of American Golf, Gary Favell.
"American Golf is a company that prides itself on giving back to the game. Like Justin and Kate, we recognise that the world of women's golf needs our support now more than ever and we are delighted to support the Rose Ladies Series in giving something back.
"We are really excited about this partnership and proud to be working alongside one of the world's best golfers in Justin Rose. We hope this is just the beginning of a successful partnership that will not only benefit the ladies game but the sport of golf as a whole."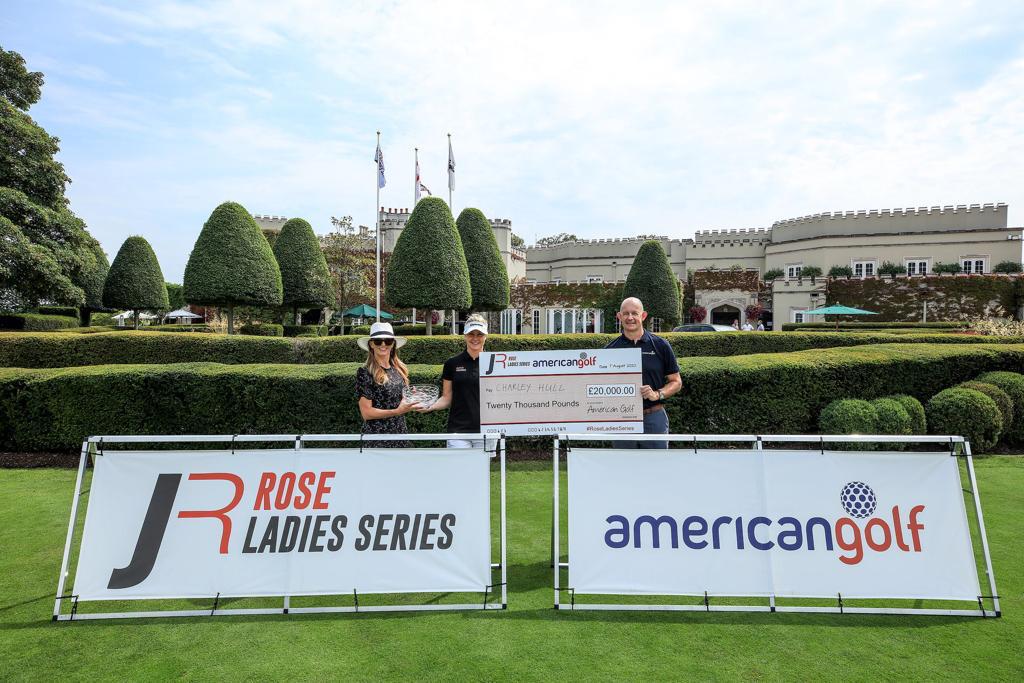 WHAT YOU NEED TO KNOW
Charley won once in the Rose Ladies Series and finished in the Top 10 in 7 out of the 8 tournaments
Charley's won on her very first week out at Brokenhurst Manor gaming TaylorMade's new SIM Driver which is equipped with an Attas Rockstar 6X shaft
After switching into TP5 prior to the Rose Ladies Series Charley has a scoring average of 71 (T2) and a total of 44 birdies or better (2nd) across the series.
TP5 over TP5x due to the little extra spin it offered. Combining SIM driver with TP5 Golf Ball, Charley gained 1mph club head speed and 2-3mph ball speed. This resulted in about half a club gain through the bag, alongside a tighter dispersion
Charley plays the new SIM Max fairway at 15 degrees and SIM Max Rescue at 19 degrees, both of which have V Steel™ technology incorporate into the sole to improve turf interaction and playability from various lies
Charley recently switched into some new TaylorMade forged irons for the first time.
Finishing up the bag with RAW Face Milled Grind 2 Wedges in 50, 54 and 60 degrees
This is the first ever Rose Ladies Series. Consisting of 8 events over 10 courses, of which Charley competed in each every event