Almost 50% of a golfer's hits are from their putter, making it the most frequently used golf club in the bag. Knowing how to use a golf putter to its most effective will stand you in good stead ahead of your next round on the greens and also help lower scores.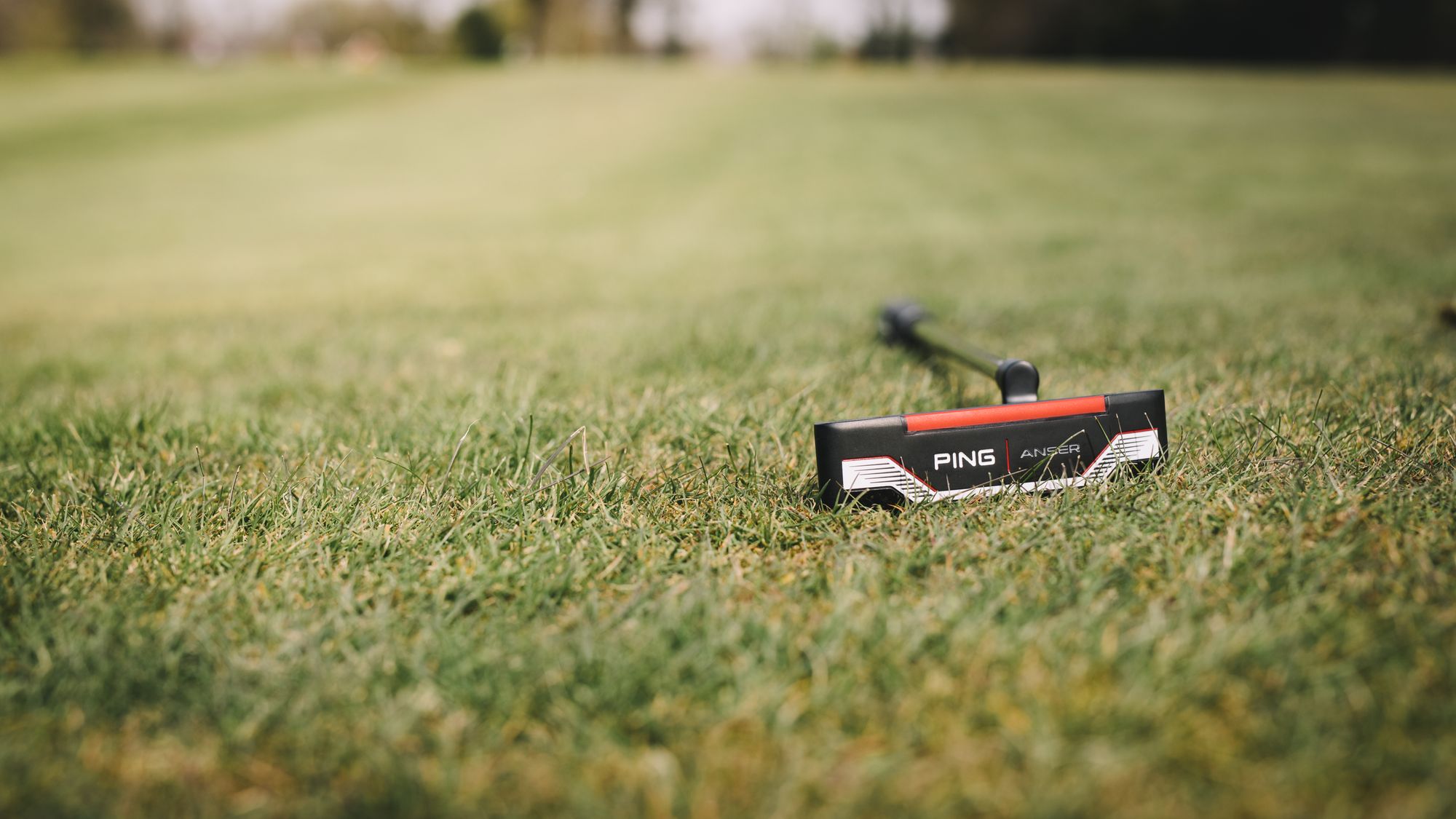 Putter Balances
Face-Balanced Putters
Face-balanced putters will point upwards if the shaft is balanced on one finger. This is because its centre of gravity is directly below the axis of the shaft, which allows the golf club head to remain in the square position throughout, whilst straightening the putting stroke during flows of motion. Face-balanced golf putters allow golfers higher performances with even higher MOI in every shot.
Did You Know: Centre of Gravity (or COG for short) was, as a theory, first introduced by mathematician Archimedes over 200 years ago.
Mid-Slant Putters
Mid-slant putters are a favourite for golfers as they balance at around 45 degrees and tend to have full-shaft offset, which also helps to encourage less rotation for slight arc stroke types. Introduced into the game by PING, mid-slant putters soared in popularity due to the acclaim they garnered. Still popular today, mid-slant putters are always a good option for the golf course, or any player trying to hone their putting skills.
Toe-Down Putters
Toe-down putters are popular with golfers who have an in-to-out-to-in or very strong arc stroke type. These putters can power through the swing without overindulging and missing the hole. Interestingly, if you were to lay a toe-down putter on horizontal, the toe would point to the ground. Hence the name!
Putter Shapes & How They Work
Blade putters
The oldest golf putter still in circulation, blade putters are highly effective on the greens and used religiously by 'old-school' golfers who still yearn for the golden age of golf. Blade putters are, in fact, one of the best putters on the market, and come highly recommended.
Some great blade golf putters available now which players can benefit from having in their bag includes the Titleist Scotty Cameron Special Select Newport 2 Putter. This iconic putter has been refined and re-engineered to be as close as possible to Tour specification. Precision milled in the USA from a solid block of stainless steel without any face insert to give you that pure feel associated with Scotty Cameron putters. The Rife Riddler Putter is heel-shafted, with a full-shaft offset and moderate toe hang, with finely tuned weight and balance, mid-size putter grip, to deliver confidence at address, and results on any green. The Cleveland Golf Frontline 4.0 Putter, provides more consistently straight putts. With sleek black cosmetics to make this putter range aesthetically pleasing from every angle. The PING Heppler ZB3 Putter has been machined with a solid steel face for a firmer sound and feel. The body is machined with lightweight cast aluminium and heavy steel, to provide high forgiveness and optimum CG for accuracy and consistency. It is finished with a black and copper finish and an alignment dot for visual aid.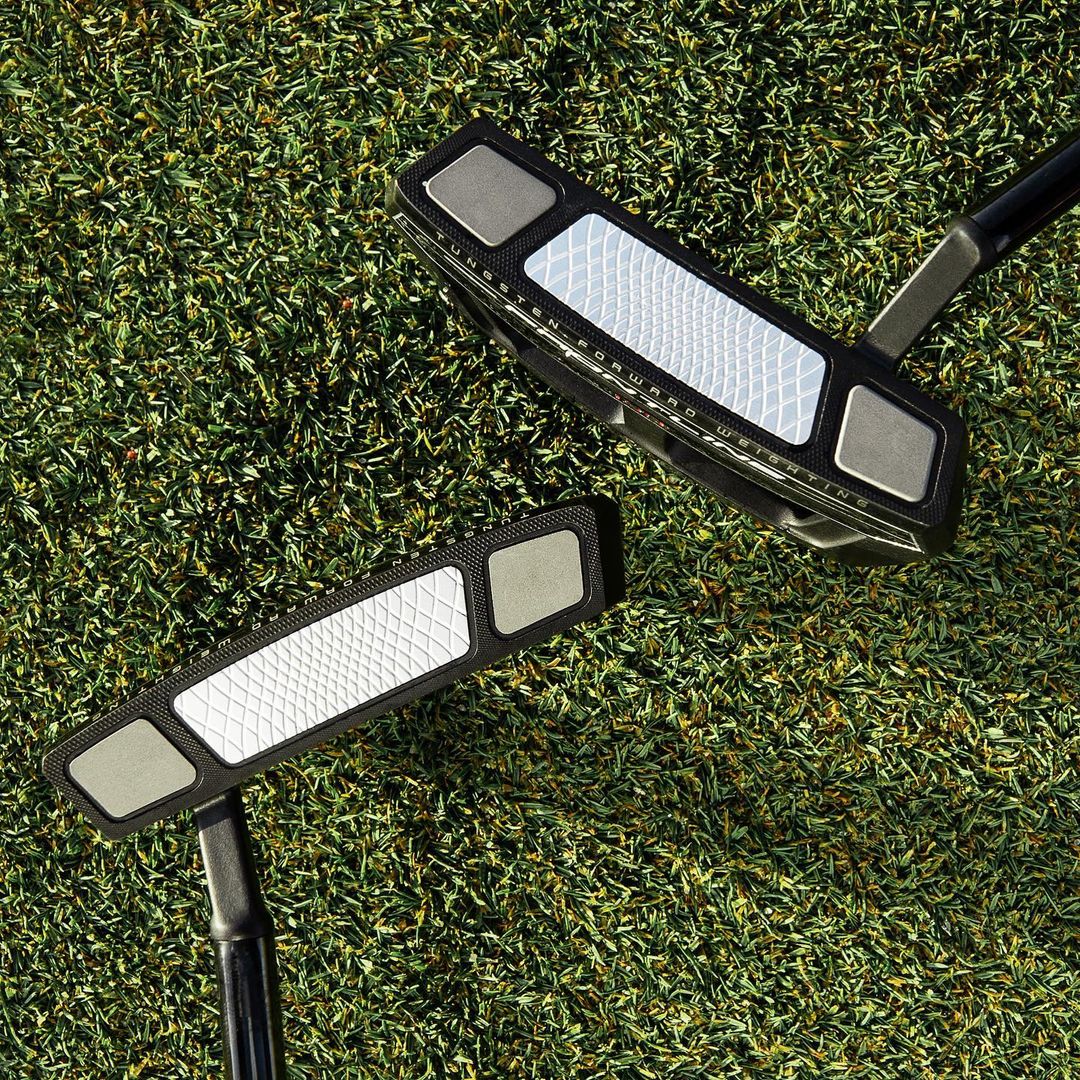 Mallet-Shaped Putters
Mallets are usually chosen higher handicap golfers who aren't exactly oozing confidence. They have a larger surface area on the crown with plenty of room for varying alignment aids. The mallet putter is normally face-balanced and peripheral weighted to offer greater forgiveness on off-centre hits with a deeper profile to aid alignment.
Some of the best mallet putters in 2021 include the TaylorMade Spider Tour Black Slant Putter offering more stability, more top-spin, and a square shape look for a tour-proven putting performance. The Odyssey White Hot OG 2-Ball Stroke Lab OS Putter is back with the same feel, sound and characteristics. This insert offers more constant acoustics and responsive feel across the face which helps to improve your chance of sinking more putts. The Wilson Staff Infinite The "L" Putter makes for a consistent and more controllable putting stroke thanks to the counterbalanced technology incorporated in this club. The putter has a double milled face, which promotes a more consistent ball roll for better distance control, plus dark anti-glare finish provides ultra-dark beautiful lines.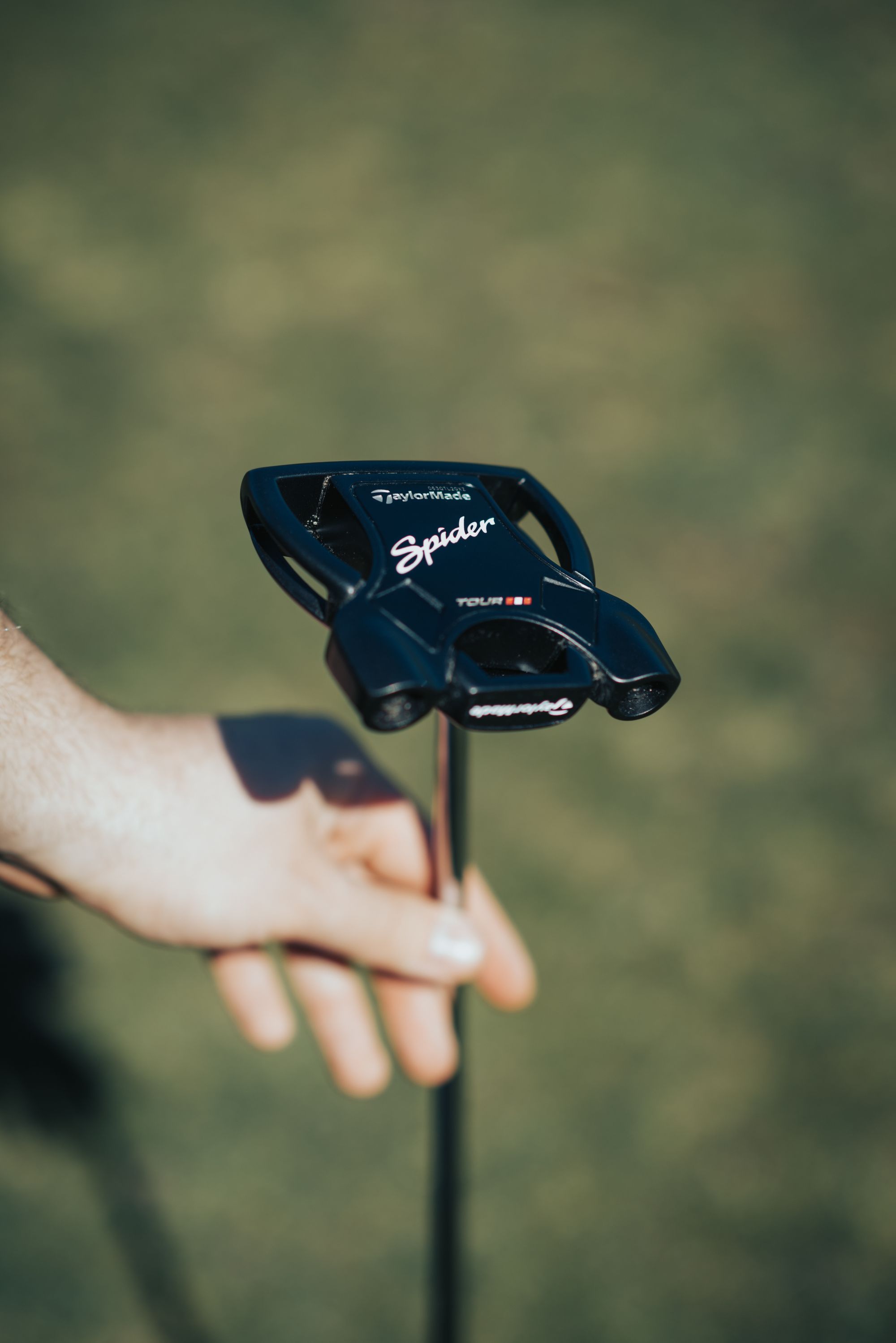 Peripheral Weighted
From oldest to newest, modern putters are peripherally weighed. They use the added weight in the heel and toe for increased MOI (moment of inertia), which measures how much the golf club head twists. The higher the MOI, the less twisting occurs on off-centre hits. This allows for straighter putts, even on the occasional miss-hit.
Groove Face
Groove Faces are still quite recent and offer the feel of metal. Groove faces get the golf ball rolling immediately upon impact, and the significant rise in golfers choosing these putter faces looks set to continue due to their apparent success and lack of any real drawbacks. Grooves also manage to halt skidding, sliding and back spinning of the golf ball, even reducing the risk of 'hopping' before the golf ball gets off on a roll down the greens. A much-respected and pivotal addition to any golfers' club bag.
Metal Face
Delivering vital feedback through feel and sound, putters with a metal face design are the absolute best. They will immediately allow you to hear any connection made with the golf ball upon impact, which benefits in helping know where the centre is located. Softer materials limit sound and give less feedback.
Insert Technology
The ever-evolving world of golf would be nowhere near as interesting without the ever-evolving golf equipment that comes with it. It's not just the equipment that is evolving, either; technology has taken huge leaps, and Insert Technology is just one of them. From rubber to elastomers, right through to ceramic and composites and other metals, it's this variety of material that helps Insert Technology to chisel out the perfect performance and leave golfers feeling truly accomplished. Using lighter materials allows for more MOI to be produced, and this in turn helps to reduce hopping, skidding and other frustrating problems that occur upon impact.
American Golf stock a huge range of the best putters in 2021 from all the biggest brands, including Odyssey, PING, TaylorMade, Cleveland, Titleist, Wilson, Rife & MacGregor