SHOP ALL JUNIOR CLUBS, CLOTHING & EQUIPMENT HERE
WATCH: Want to get your kids into golf? We have teamed up with Me & My Golf with the help of our junior ambassador Leo Boniface to give parents/guardians 5 quick easy tips to give juniors a stepping stone into the game of golf!
Their Journey Starts Here.
American Golf serves an exciting lineup of junior golf clubs aimed at delivering those tiny talents with golfing equipment to kickstart their hopefully promising golf journey. We are delighted to offer a stunning junior selection, within this department as there are individual clubs such as Driver, Hybrids, Single Irons, and Putters available and also complete Package Sets. All of our junior package sets include a specific number of clubs depending on the child's age and size, which will be more than enough to begin their swing development within each club. Our impressive range includes clubs from some of the leading junior golf brands such as Benross, Fazer and MacGregor.
Custom Fitting
While none of our junior golf clubs feature the option of being custom ordered, we still highly recommend taking full advantage of our much-favoured custom-fitting process to ensure your child picks the perfectly suited set for them. Junior golf clubs are sized by the average size of a child within a certain age boundary. Although nine times out of ten this can be as straightforward as it sounds, it is worth conversing with one of our trained fitting experts in order to ensure your child's clubs are the correct size for them and will last for as long as possible. Our highly rated service is available both online and in-store to provide your child with the best possible experience.
Size - Junior clubs and package sets are designed to last a child for around 1 to 2 years before they move up through each age category until reaching full sized adult sets. Each junior package set therefore comes in a variety of different size options to cater for all ages and sizes of those younger golfers. Depending on the brand, the different sized package sets are either labelled via a colour scheme such as the Benross of Orange, Green and Blue or sized by a particular age range. Junior package sets begin for ages between 3 to 5 years old, this then increases for 6 to 8 years old and then onto the 9 to 12 year olds bracket. Each different age category, whether based on a coloured or numbered scheme, comes proportionally sized to the appropriate age dimensions as well as a slightly different combination of the club types included. Although age is mostly the deciding factor for establishing the best size set a child needs, their height and stature are vitally as important and so it is common for a younger child to fall into an older category bracket and vice versa, presuming the set is the best fit. This is why we recommend seeking the advice from one of our expert custom fitters to ensure you invest in the best possible set for your child.
Club Choice - We can recommend the best possible choices for which clubs a junior needs depending on the make, model and size. With individual junior clubs available such as drivers, hybrids, single irons and putters there are also complete junior package sets. Package sets contain enough clubs to make the club decision process as straightforward as possible for the younger golfer. The primary aspect of the set is to provide the minimum amount of clubs a young prodigy needs in order to cover each department of their bag. Normally the junior package set includes a driver, fairway wood or hybrid, an iron set ranging from 1 to 3 irons, a putter and a bag. This is everything a junior golfer needs to get their promising golfer career going, no matter what level or age they are entering into the sport. We will aim to not only find the appropriate size clubs but also the ones thoroughly suited the juniors golfing ability.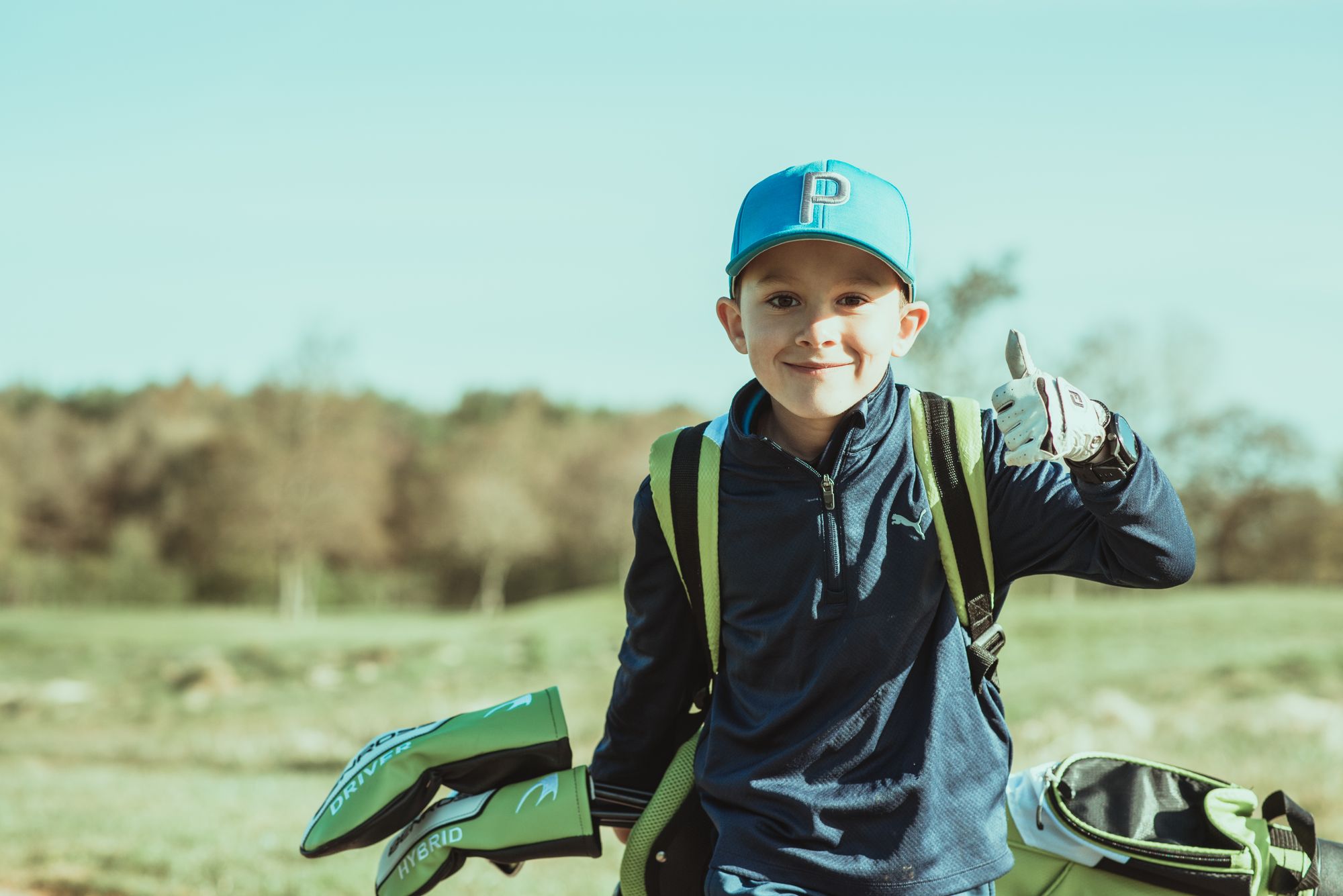 Components - Junior golf clubs are all made with the same material across all brands. Even though by moving up or down the certain age boundaries the lengths and widths may differ, all junior golf clubs contain lightweight graphite shafts in order to ensure that each golf club is easy to lift and swing for juniors. With juniors entering the sport for the first time, it will take time for their swing and technique to develop and so a lighter club enables them to develop and swing more freely without hindering their swing path. Heavy clubs are a massive hindrance to any junior players as the heavy weighted shafts and clubheads dictate the direction of the swing path due to the natural force of gravity pulling the heavier object down. This would prevent the junior from letting their natural swing take its toll and therefore would sink some nasty bad habits into the junior's technique. The modern-day junior individual clubs and package set provides a junior with optimum forgiveness and feel which is a necessary requirement for their development as a young golfer.
Overall, we highly recommend any child to experience our impressive custom-fitting process to guarantee they are provided with the set best suited to assisting their development. The vitally important combination of finding the correctly sized and suited individual clubs or sets of clubs will guarantee to improve and develop any junior's golf game.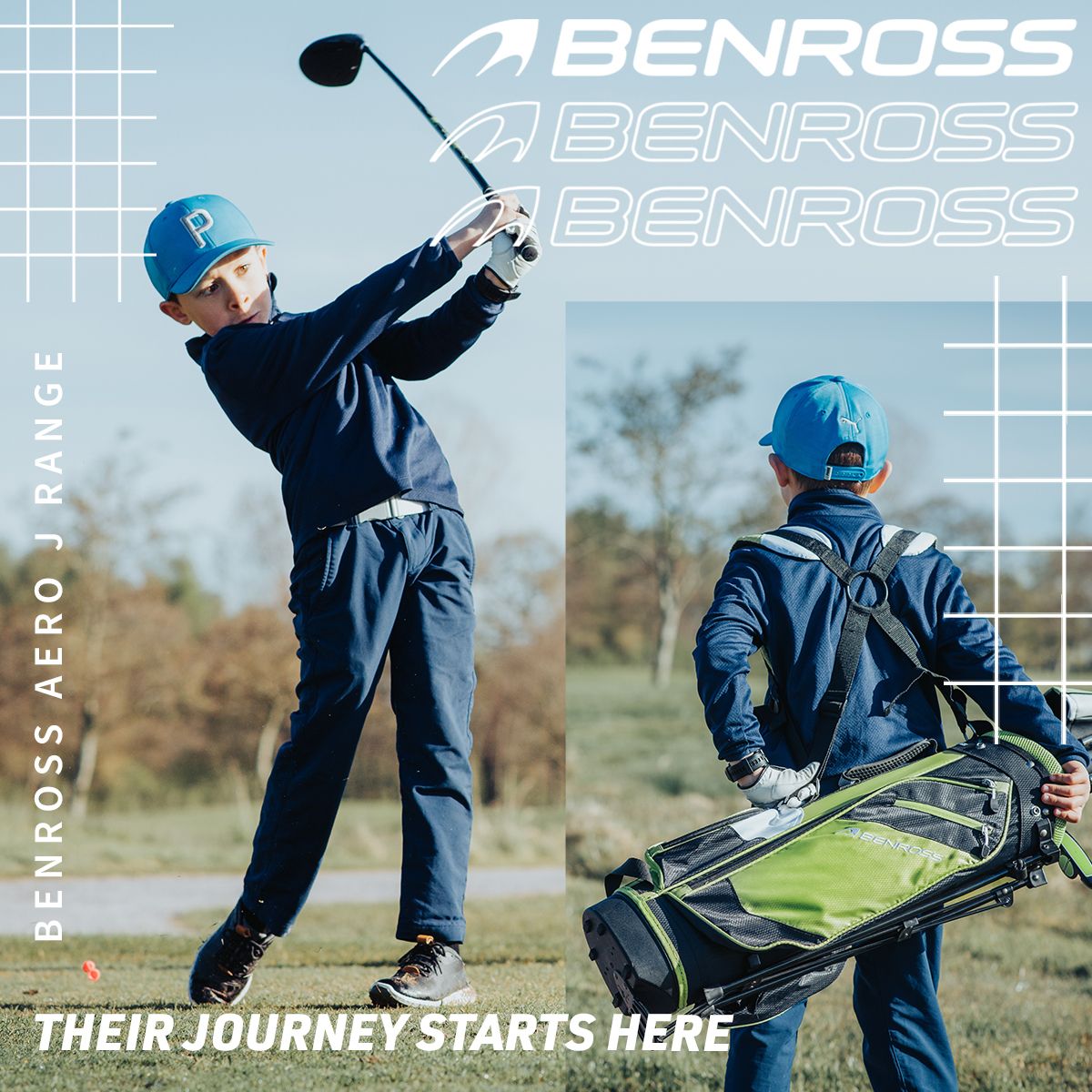 SHOP ALL JUNIOR CLUBS, CLOTHING & EQUIPMENT HERE