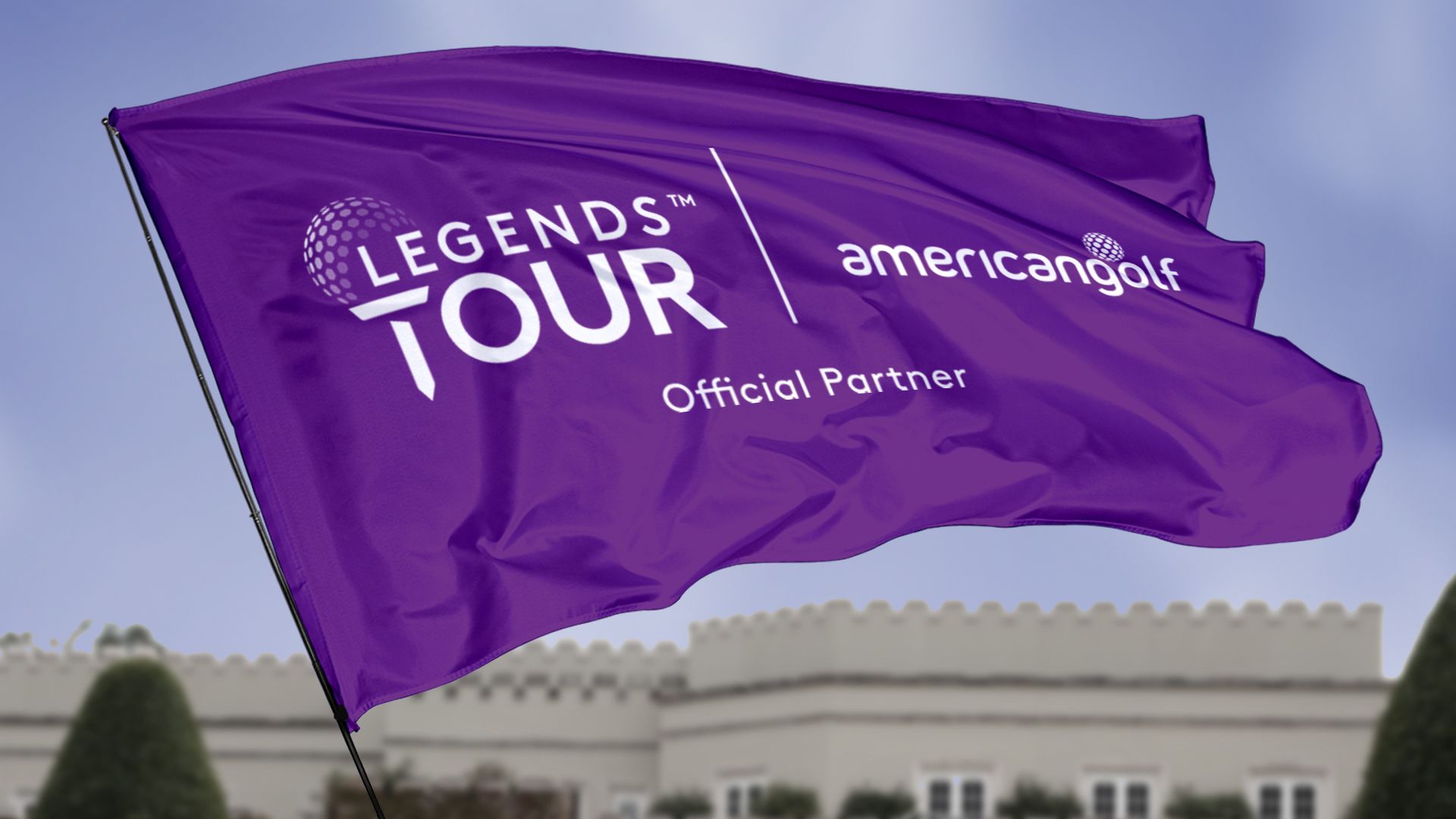 American Golf, Europe's largest golf retailer, will join forces with the Legends Tour by becoming an Official Partner and its Official Retail Partner.
The agreement also sees American Golf become an Official Partner to the ICL Jersey Senior Open, Irish Legends hosted by the McGinley Foundation, Staysure PGA Seniors Championship and the Scottish Senior Open hosted by Paul Lawrie.
American Golf joins Rolex, Emirates, Callaway, Staysure and Crew Clothing as Official Partners to the Legends Tour, gaining global exposure at all Legends Tour events and across the Legends Tour website and social media channels.
Mark Aspland, Head of the Legends Tour, said: "American Golf is one of the biggest and most-respected retailers in the golf industry and today's announcement is an exciting day for the Legends Tour. We are looking forward to working with the American Golf team, both to provide our fans with special discounts and opportunities, and on activations at our tournaments throughout the year. We see this as an opportunity for real growth for our Tour. We will be working closely with American Golf to produce engaging and innovative content and by giving them access to our players, it will benefit both American Golf in reviewing the latest equipment, while also building the profile of our players by giving them a platform to tell their story to a different audience."
The Legends Tour and American Golf will work collaboratively to help improve the fan experience with interactive areas at tournaments. These interactive zones will give fans the opportunity to test different products while Legends Tour players will also be on hand to help engage and educate fans in how to enjoy the game and become a better golfer.
Gary Favell, CEO, American Golf, comments: "We're excited to be a key partner in such an established tour. The Legends Tour fits perfectly with our vision of inclusivity and making golf accessible to all levels and age of player. We have a loyal following of over 50s customers and we're looking forward to offering them added value and engagement during the many Legends Tour events."
View everything American Golf has to offer by visiting our website, or follow us on Twitter, Facebook and Instagram.