Now available to buy online at American Golf! Shop HERE
Garmin have dropped their latest rangefinder and it's something special - it's going to make very difficult holes, very easy...
Set your sights on something greater with the Approach® Z82 laser range finder with GPS. The flag finder locks in with vibrational feedback, and image stabilisation makes it easier to find and range the flag, giving you precise distances within 10" of the pin. The  full-colour 2-D Course is unbelievable and could be your secret weapon to playing better golf! The View mapping and Green View overlay is available on more than 41,000 courses worldwide. Quickly scroll through hazards on the course map with hazard view to plan your route to the green.
The Approach Z82 displays wind speed and direction so you can take that into account when approaching your shot. The Plays Like Distance feature adjusts based on uphill or downhill slope. An external indicator light — which can be turned on and off — lets you and your playing partners know when you're in tournament mode. Be sure to keep track of your score, and measure shot distances to participate in weekly leaderboards and review your stats.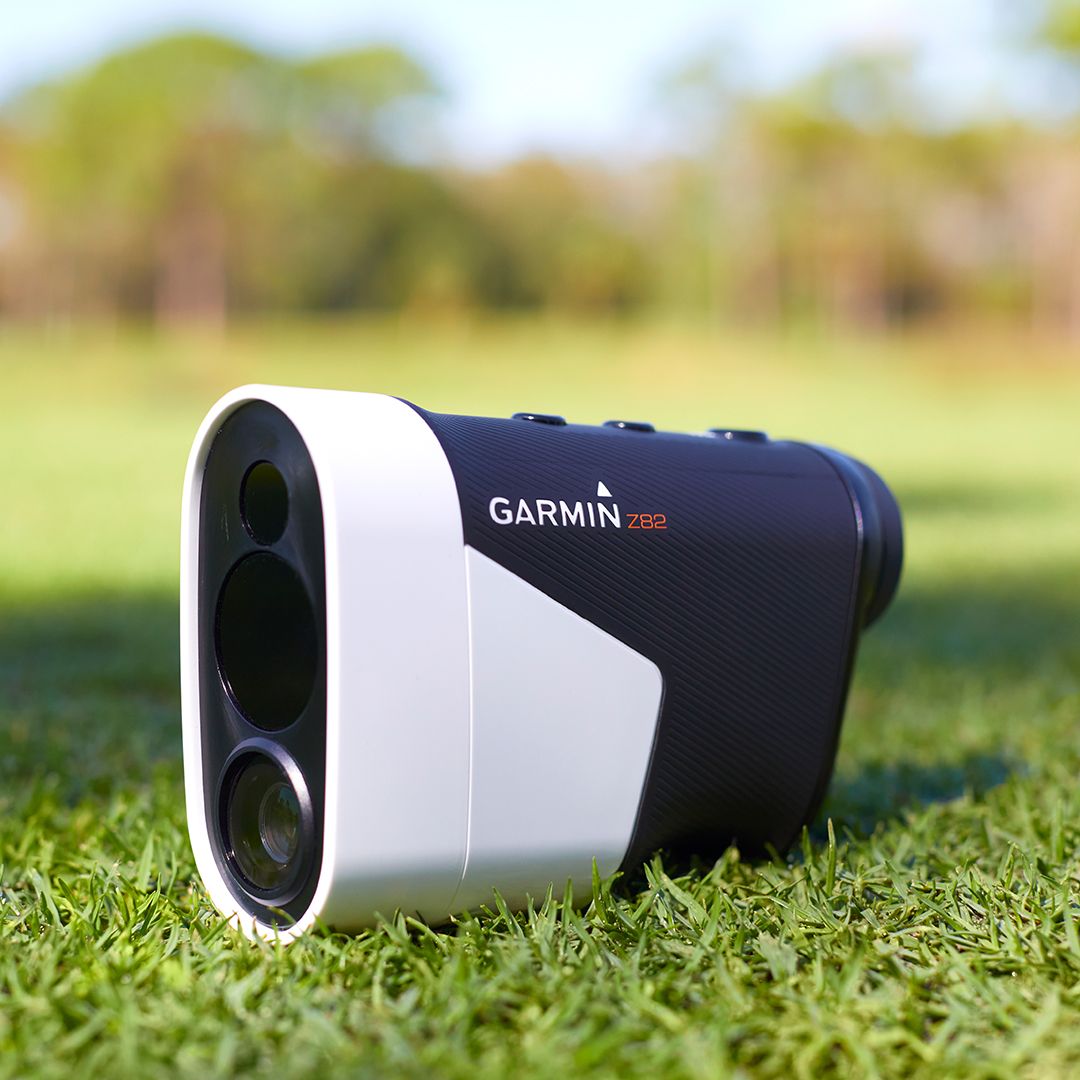 Check out all the features below:
• Most accurate laser range finder on the market within 10" of the flag, up to 450 yards
• Image stabilisation makes it easier to find and range the flag for precise distances to the pin; vibrational feedback lets you know when you've locked in
• Full-colour 2-D CourseView mapping for more than 41,000 courses worldwide overlaid on the viewfinder
• The Laser Range Arc feature draws an arc on the 2-D CourseView map at the distance the laser ranged, so you can see everything in play at that distance
• Hazard view allows you to quickly scroll through each hazard on the map
• Green View feature displays yardages to the front and back of the green
• Displays wind speed and direction1
• Understand the shot's true distance with the PlaysLike Distance feature, which adjusts uphill or downhill slope
• PinPointer feature shows direction to green on blind shots
• External indicator light lets you and your playing partners know when your device is in tournament mode
• Find My Garmin feature makes it easy to locate your device if accidentally left on the course
• Keep score, and measure shot distances to participate in weekly leaderboards and review your stats in the Garmin Golf™ app1
• Automatically determines what hole you are playing for course layout and par information
• Water-resistant up to 1 meter for up to 30 minutes (IPX7)
Now available to buy online at American Golf! Shop HERE