Shop online HERE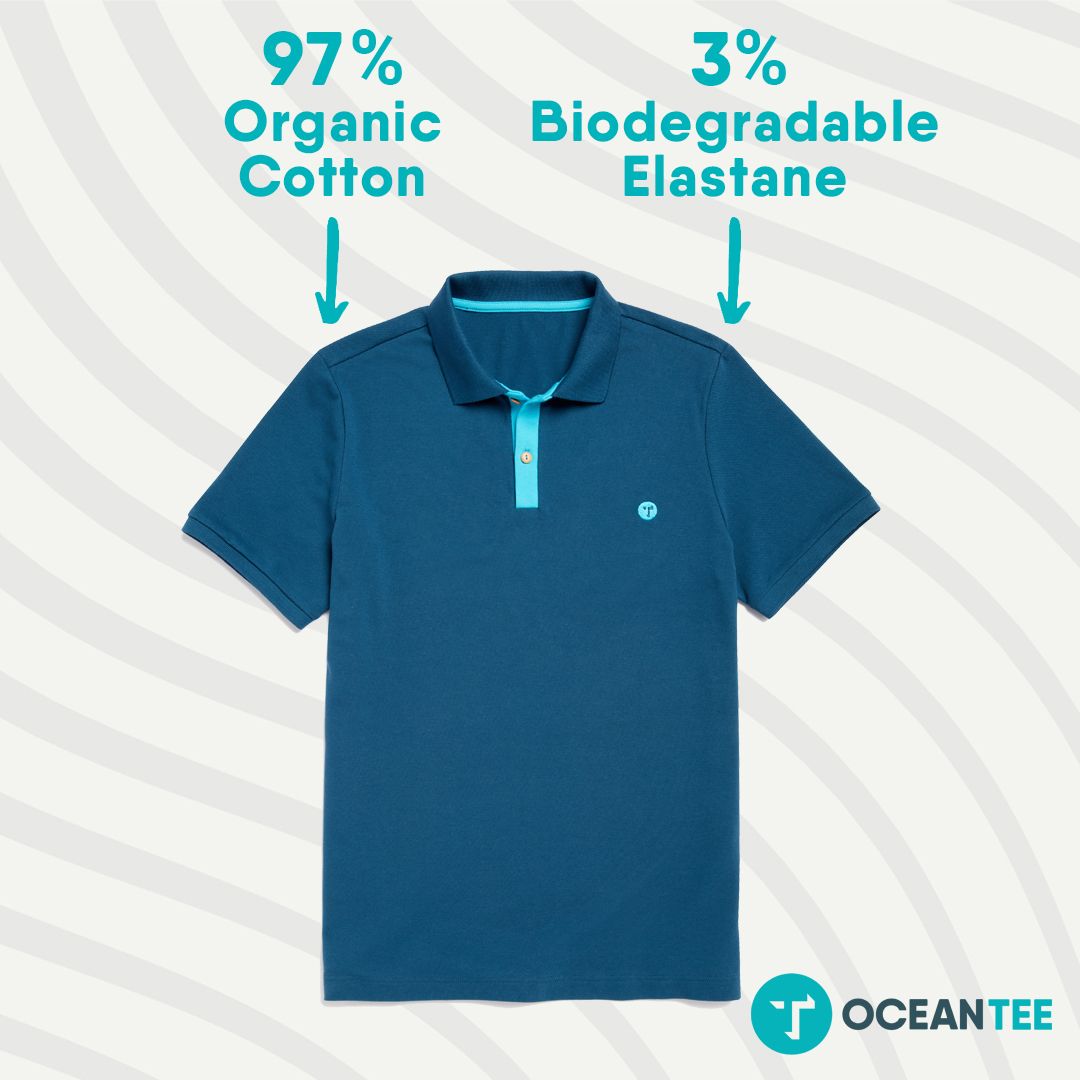 Eco-friendly and ethical shopping is more than a trend, it's a lifestyle choice which is why we're championing golf's relative newcomers; OCEAN TEE.  Their sustainable bamboo tees are a great environmentally friendly alternative to plastic tees and have taken the golf world by storm on Tour as well as in the hands of amateurs.  Some golf courses have even banned plastic tees completely.
But OCEAN TEE has always been about more than tees.  The company wants to get people talking about plastic pollution on the first tee and use its growing influence to highlight better alternatives to traditional materials and production methods.  This is why the next step for the brand is into the fashion world.
Their first product is the Mako polo, named after an endangered shark. It is premium in looks and performance, but it is also arguably the most environmentally friendly golf polo shirt ever to appear on the market.  As well as being made from organic cotton, in the only factory in the world to have achieved Greenpeace's textile procurement standards, it uses the world's first biodegradable elastane.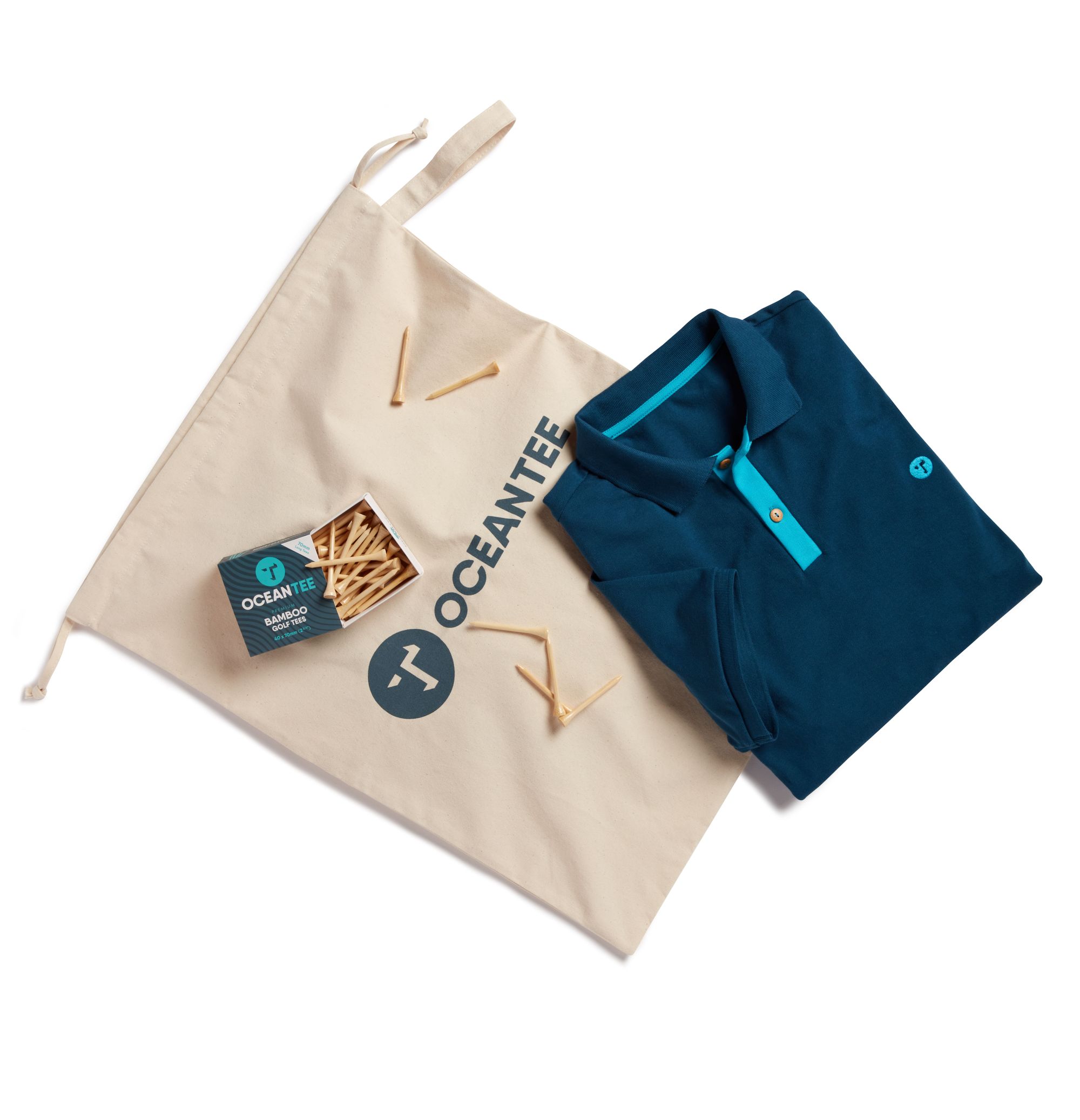 So, what does that mean for you?  You get the stretch that you need in a golf garment without contributing to synthetic or plastic pollution.  And, at the end of its natural life, the Mako will literally decompose returning to the earth as safely as it arrived.
There is also a collaboration with Stromberg to look out for. This polo is made from 100% GOTS certified organic cotton.  GOTS certification is something that you can look out for across the whole fashion industry.  It means that as well as being farmed in a sustainable, environmentally friendly way, the health and welfare of the workers has also been evaluated.  This natural organic fabric creates a premium pique finish whilst offering great breathability and freedom of movement.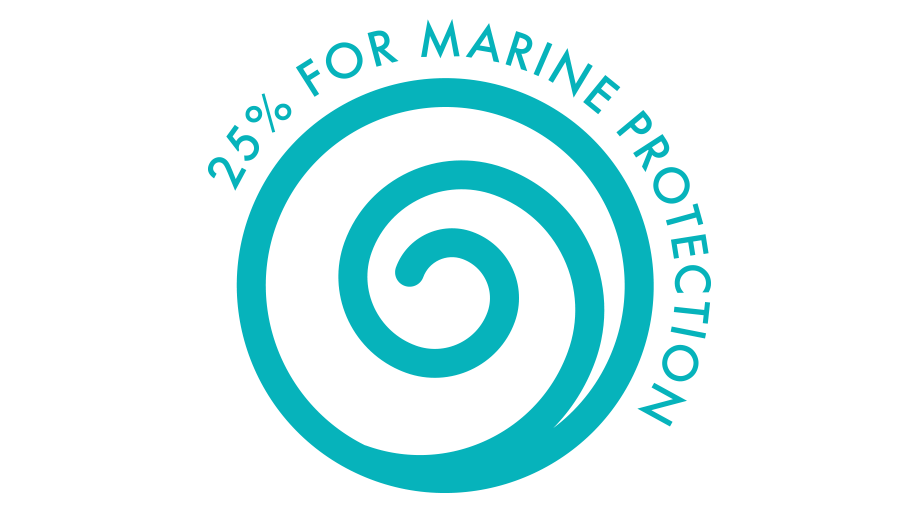 Whichever product you chose, it's worth knowing that OCEAN TEE also donates 25% of their profits to charities that are focused on tackling plastic pollution and promoting the health of marine environments, as well as charities focused on promoting sustainability in golf.  Anything you buy from golf's sustainability brand really is a feel-good purchase.
Shop online HERE at American Golf