PUMA GOLF UNVEILS NEW IGNITE PROADAPT Δ SHOE DESIGNED IN COLLABORATION WITH PGA TOUR PROFESSIONAL RICKIE FOWLER, COMING SOON TO AMERICAN GOLF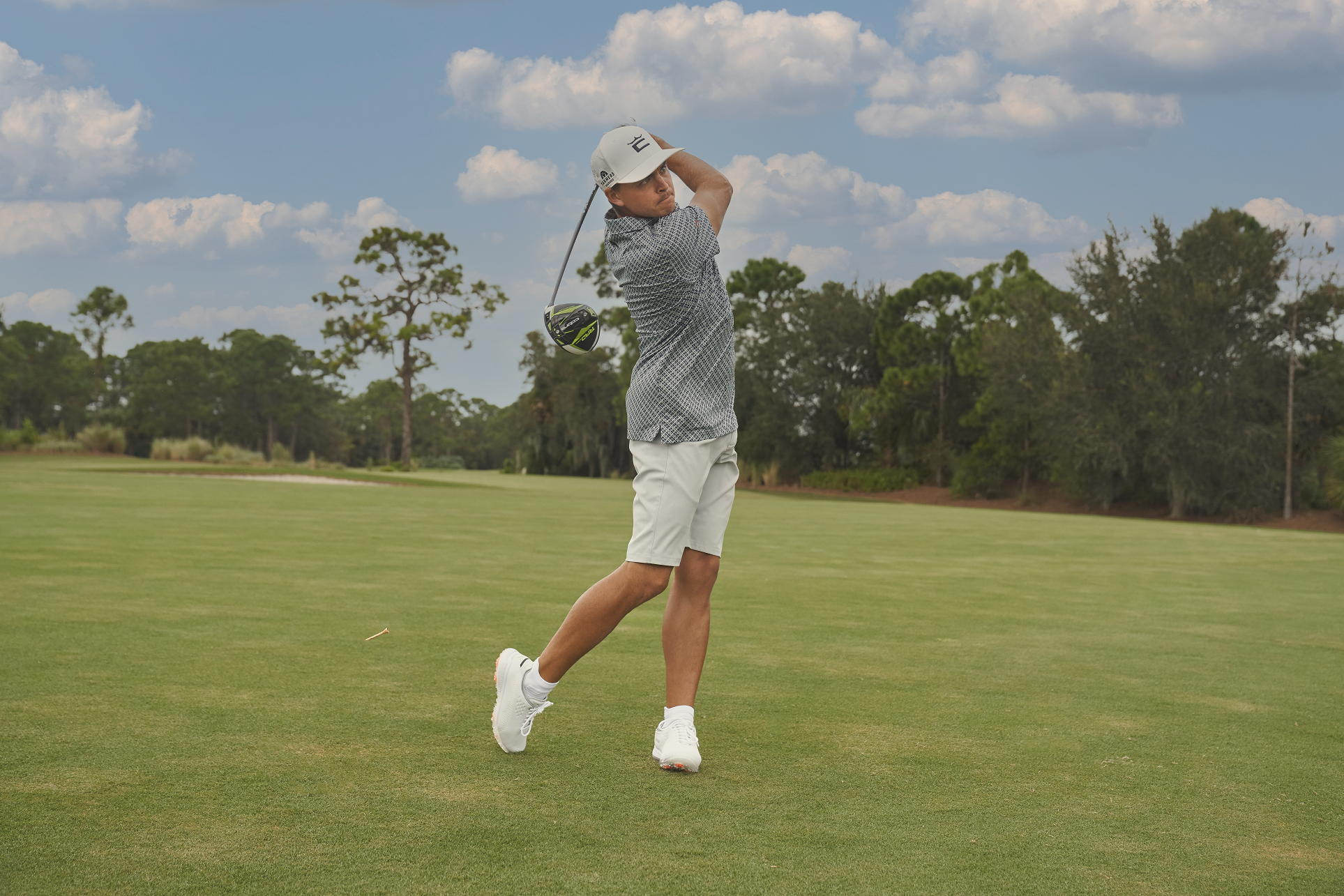 PUMA Golf's new IGNITE PROADAPT Δ (Delta) shoe has it all - Tour-validated stability, precise fit, exceptional traction and extreme comfort, in a sleek, sophisticated package, designed with the world's best golfers in mind. The PROADAPT Delta shoe features PUMA's all new ADAPT Foam, delivering stable cushioning, high energy return and excellent ground-feel.
The PROADAPT's outsole utilizes Dual-Durometer Tornado Cleats which deliver excellent traction, along with torsional stability provided from the full length PROADAPT TPU outsole, ensuing balance and a stable foundation throughout the swing. The shoe also features a premium, full-grain leather upper design, preferred by PGA Tour professional Rickie Fowler.  Fowler debuted these PROADAPT Δ shoes on Tour earlier this season and will continue to wear throughout 2021.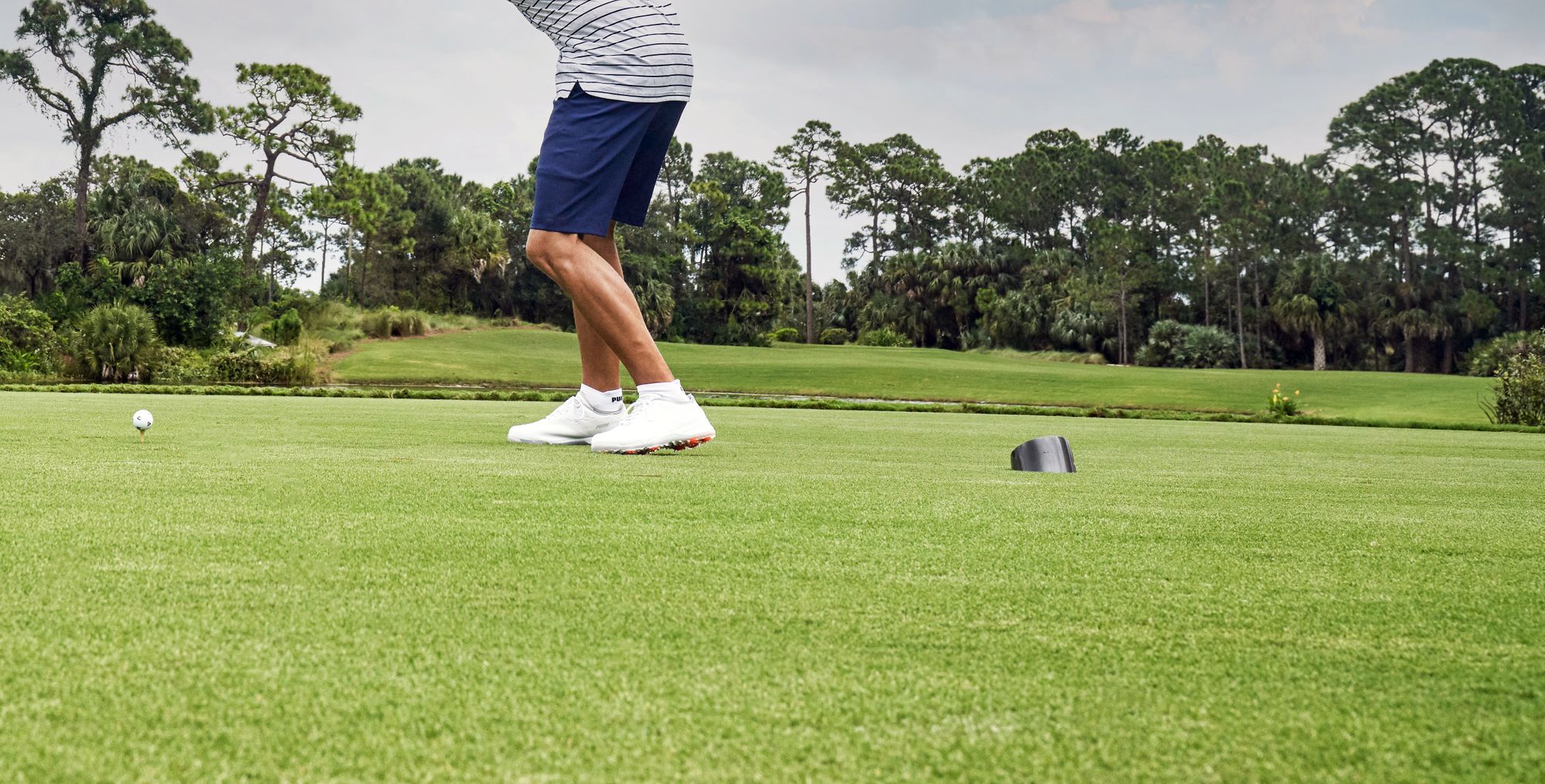 The IGNITE PROADAPT Delta comes equipped with a one-year waterproof warranty and utilizes key PUMA technologies including:
· ADAPT Foam: PUMA's new proprietary foam utilizes a mixture of the highest-grade EVA cushioning mixed with Styrene, an impact-resistant foam that provides excellent dimensional stability and stable cushioning. The combination of the two materials delivers high energy return and ground feel.
· Atlantis Leather Upper: Ultra-premium, full-grain leather upper delivers soft feel, enhanced quality and a sophisticated look.
· ADAPTIVE FIT SYSTEM: A dual-layer, decoupled collar construction utilizes premium full-grain leather materials and a molded comfort collar that provides the comfort of a running shoe, but the look of a high-end leather shoe.
· ADAPT-WRAP Tongue: A one -piece construction tongue that wraps around the instep of the foot from the medial side providing medial support.
· Pro-Fit Insole: This ultra-soft, yet supportive PU insole provides excellent fit, performance and long-lasting comfort.
· PROADAPT OUTSOLE: Tour-proven Full-length TPU outsole provides next level traction and support throughout your swing, while flex-groves in key areas improves natural movement and provides unrivaled comfort for walking all day.
· Dual-Durometer Tornado Cleat: A dual talon, low-profile cleat provides excellent traction and long-lasting abrasion resistance, and is easy to change out using the Fast Twist 3.0 system.
THE PUMA ADAPT DELTA SHOES COMING SOON TO AMERICAN GOLF