Book your FREE custom fitting session today! BOOK NOW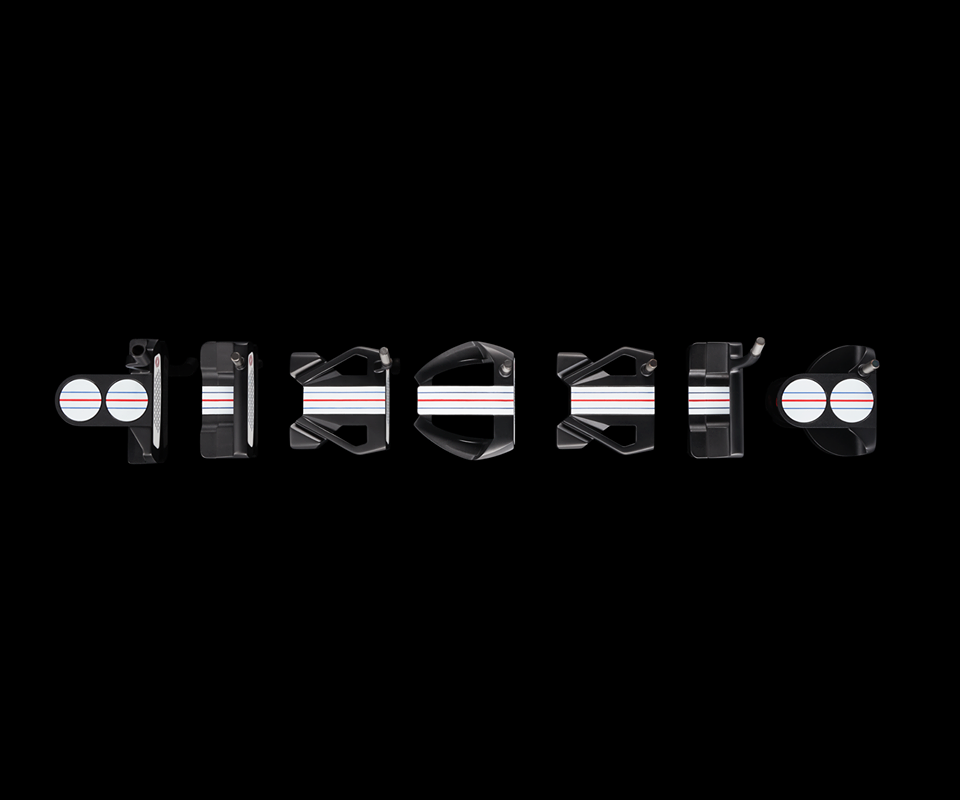 We bet these will grab your attention! Improve your putting game with clear sightlines for more precise shot sinking on the greens.
Introducing the Triple Track putter lineup! Inspired by Odyssey's Triple Track golf balls which utilise the science of Vernier Hyper Acuity to dial in your putting alignment like never before, three lines that are prominently featured at the center of the putter head. This scientific method is used to land jets on aircraft carriers so trust us when we tell you Triple Track will improve your putting accuracy. Triple Track putters come with Odyssey's game-changing Stroke Lab shaft technology and all-new Microhinge Star insert which delivers a firmer feel and more sound than previous Microhinge inserts with the same great roll. When you can find the right line, you've got a much better chance of making the putt.
Odyssey's innovative, multi-material Stroke Lab shaft is engineered to help improve the tempo and consistency in your stroke, and the performance is nothing short of incredible. This shaft is engineered to make you a better putter, golfers absolutely love it, and it's winning major championships and dominating at Tour events all over world.
Pre-Order yours in-store & online NOW
Book your FREE custom fitting session today! BOOK NOW