Shop the OCEAN TEE range now instore or online HERE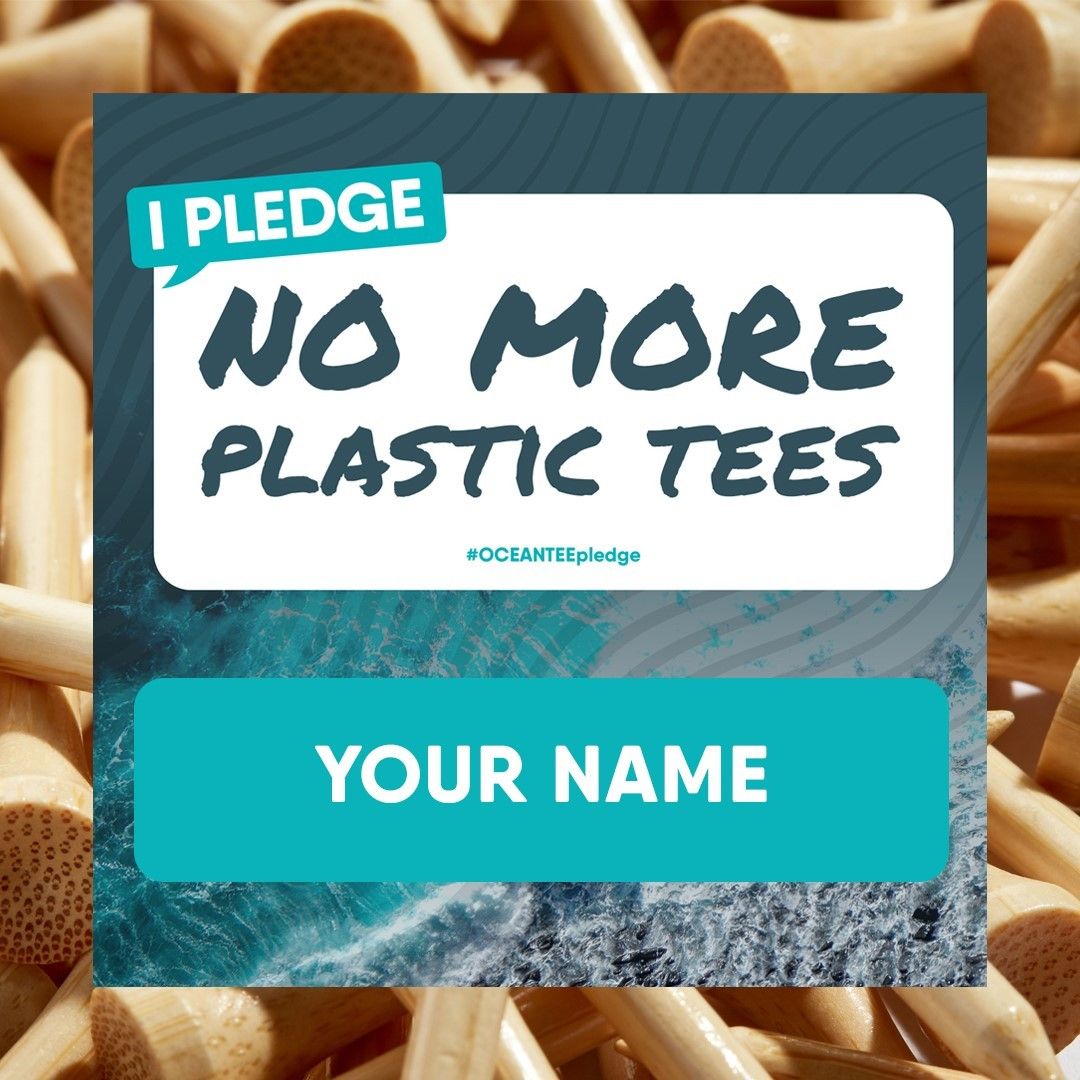 OCEANTEE the sustainable golf company has launched the #OCEANTEEPledge campaign that asks golfers to commit to "No More Plastic Tees".  The campaign has really taken off with golf magazines, Tour players, Golf Clubs and golf businesses already committing to ditching plastic in favour of sustainable alternatives.
Ed Sandison, Founder of OCEANTEE explains, "Millions of plastic tees are manufactured each year.  They are made from virgin plastic, are single use – which means that they are not recyclable – and, when lost or discarded, they end up in our eco-system, in our oceans and on our beaches.  With our sustainable bamboo alternatives readily available thanks to partners like American Golf there really is no need for this to carry on."
"I want golfers to think about their choices & reject using plastic tees in the same way that we have stopped buying water in a plastic bottle. That's why I am inviting you to take the Plastic Tee Pledge." #OCEANTEEPledge

Ed Sandison, OCEANTEE Founderhttps://t.co/tN9KtYfmIQ pic.twitter.com/qXkG3tkur4

— OCEANTEE (@OceanTeeGolf) November 26, 2020

OCEANTEE has a range of sustainably sourced bamboo golf tees including a castle tee launched earlier this year, so there is a style to suit everyone. They are also developing sustainable clothing ranges, including a new line for women, which you can buy exclusively through American Golf.
If you want to get behind the campaign, like we are, then you can get hold of the OCEANTEE Pledge social media posts, some of which can be personalised, to show your commitment to change.  Simply visit https://oceanteegolf.com/our-pledge/ and remember to use #OCEANTEEPledge when you post.
This is a fantastic campaign and with so much support from across the golf world we are really excited to see this how big a difference this one small change can make!
Shop the OCEAN TEE range now instore or online HERE