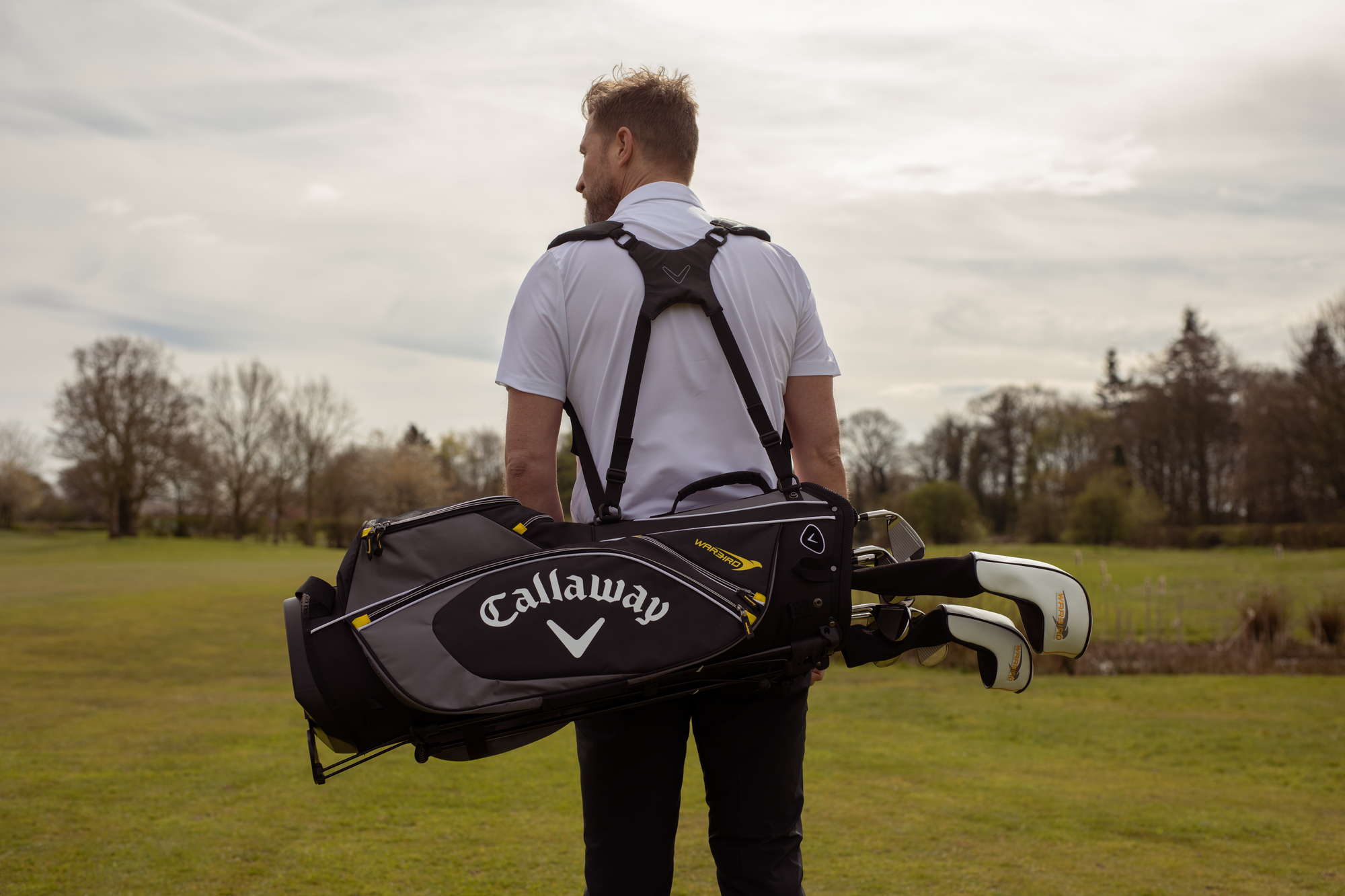 The beginning of your golf journey can be a nervy and stressful experience. When starting out, it's easy to feel overwhelmed not just by the game itself, but also by the number of accessories and gadgets available to golfers. Indeed, many newcomers to the sport ask themselves what they should be carrying in their bags. To help, we've outlined the 10 essential items every golfer needs in their bag.
Golf balls
The first item on the list will come as no surprise. You can't play golf without a ball, and most of us need plenty to get through 18 holes.
Make sure you stock up on balls before setting out on the course. It's easy to lose them either in the rough or water, and balls can get damaged, too. Before your next round, check that you've got at least a dozen balls in your bag. The last thing you want is to be forced into forfeiting a competition because you've run out of balls!
Waterproof clothing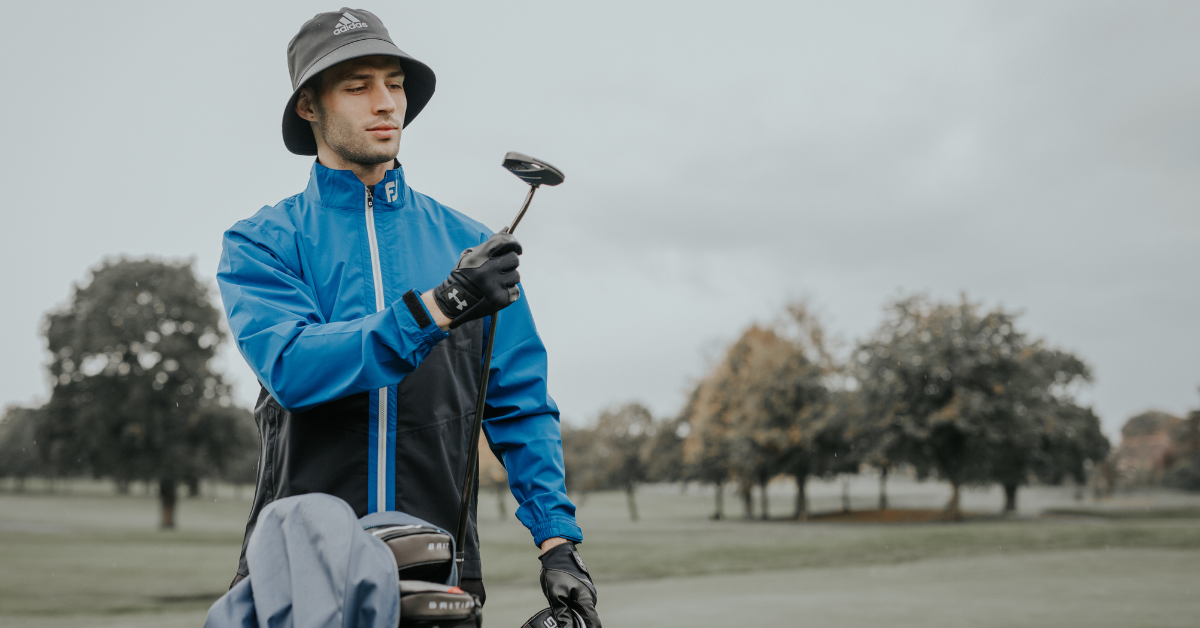 If you're reading this from the UK, then take note. Although you might not plan to play on those drizzly days, there's always a good chance you could get caught out in some unexpected showers. Your waterproofs can act as your saviour when the heavens open, keeping you warm and dry until you finish your round and make your way to the clubhouse.
Sun cream
Sun cream is next on the list, and it's generally recommended to keep some in your bag all year round. No matter how cold it might feel, if the sun is out, being out on a golf course for several hours can easily leave you sunburnt. Protect your skin and carry some cream so you can apply it before every round.
A towel
A towel is another must-have, and this can be attached to your golf bag. The towel, though, isn't for you - it's for your clubs. Every time you strike the ball, your club will pick up some mud and dirt. Having a towel on hand means you can clean your club before your next shot. It's recommended to dampen your towel with water before you play to make the cleaning process easier.
Tees
Tees are vital for ensuring you play good golf. Naturally, a golfer will carry a longer tee for their driver, such as orange, pink or white castle tee, depending on the player's preference. Then, for all other clubs, such as fairway woods, hybrids, irons, and wedges, players will choose between a blue, red, or green castle tee. As a rule of thumb, make sure you're packing enough tees for all the shots you desire to play from the tee box.
Ball marker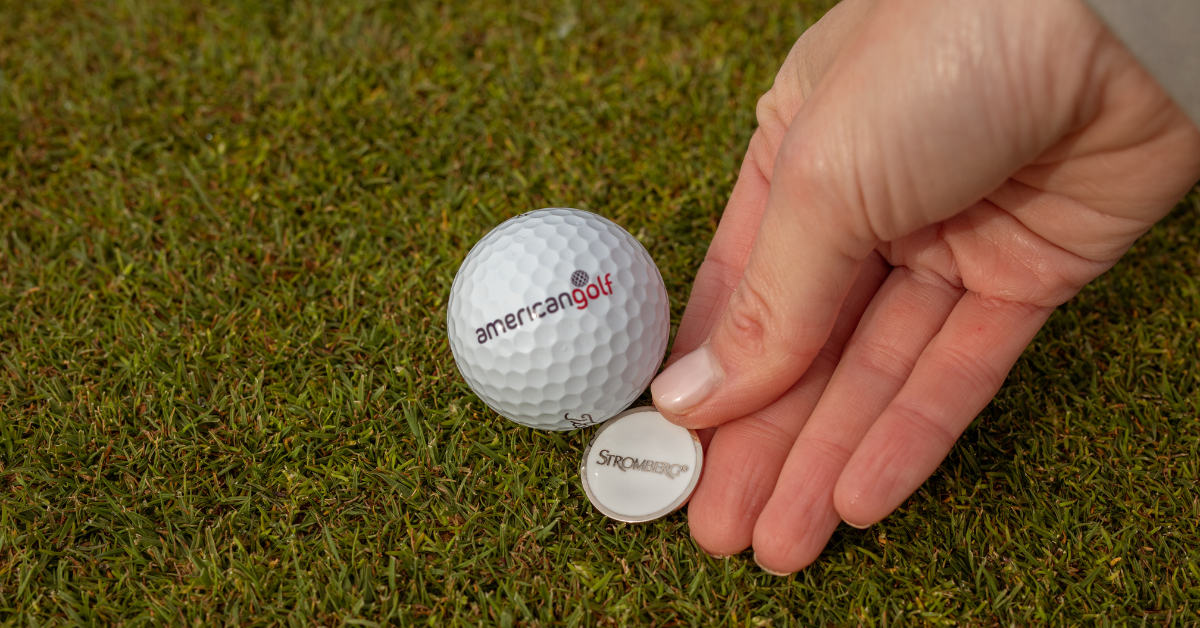 When you reach the green, you'll need to mark your ball to ensure that it the line of sight of other players. This is commonly done with a ball marker, which is placed behind a ball. When you put your ball back down on the green, you simply place it in front of the ball marker.
An umbrella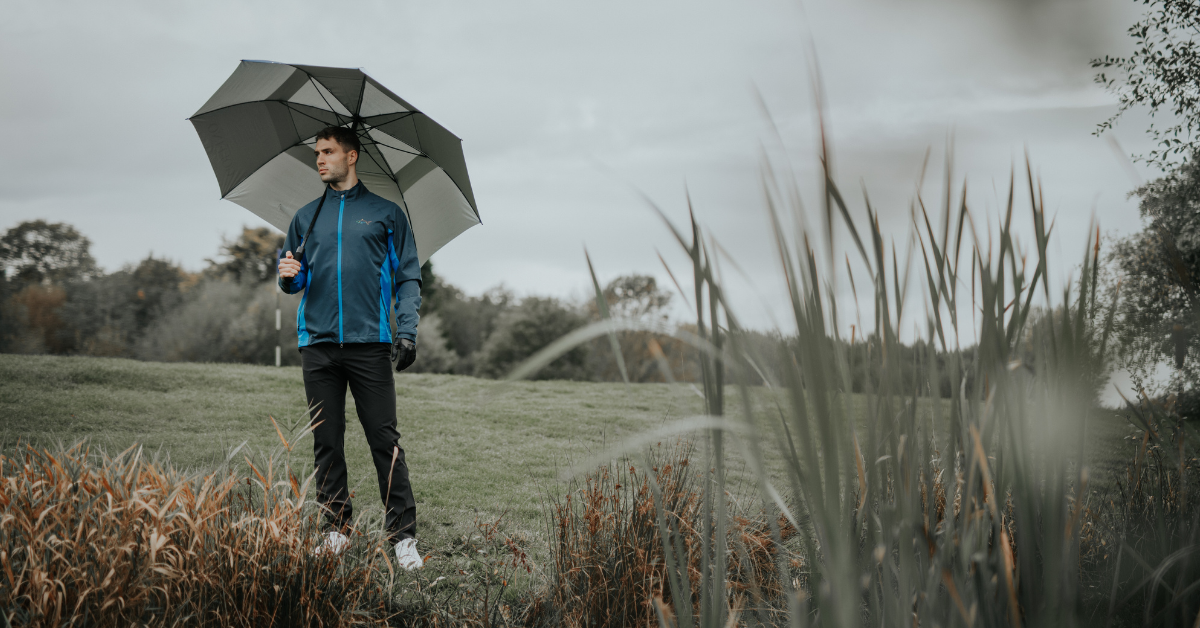 In much the same way as your waterproofs, it's important to carry an umbrella to keep yourself and your clubs dry. In fact, some golfers hang a towel inside their umbrella to use to dry their hands and club grip before each shot.
Divot repair tool
A divot repair tool is another handy accessory that should be in every golf bag. Once a player hits a shot into a green, the ball will naturally leave a pitch mark on the surface of the green. Your divot repair tool, otherwise known as a pitch mark repairer, can be used to rectify this, keeping you in line with golf etiquette.
A snack
When playing golf, you can be out on the course for a long time, meaning it's important to keep hydrated and carry a snack with you at all times. We recommend having a nibble and a drink every three/four holes to ensure you play your best golf.
A rangefinder
Finally, a rangefinder, or GPS, should be a staple of every golf bag. These devices make club selection simpler by showing you the yardage to the green. Once you know your club distances, you can simply check the yardages and hit the appropriate club. Rangefinders also show you distances to relevant hazards so that you can plot your way sensibly around the golf course.
If you follow this article and make sure you always keep all of these essential 10 things within your golf bag, you're giving yourself the best platform to go out there and play your best golf. No matter the conditions, you're ready to take to the golf course.